If you mix a little art history with a pattern art lesson, you might come up with this ode to the Austrian artist Gustav Klimt.

If you create a project in Klimt's name, it's only fitting that it be all about decorative patterns.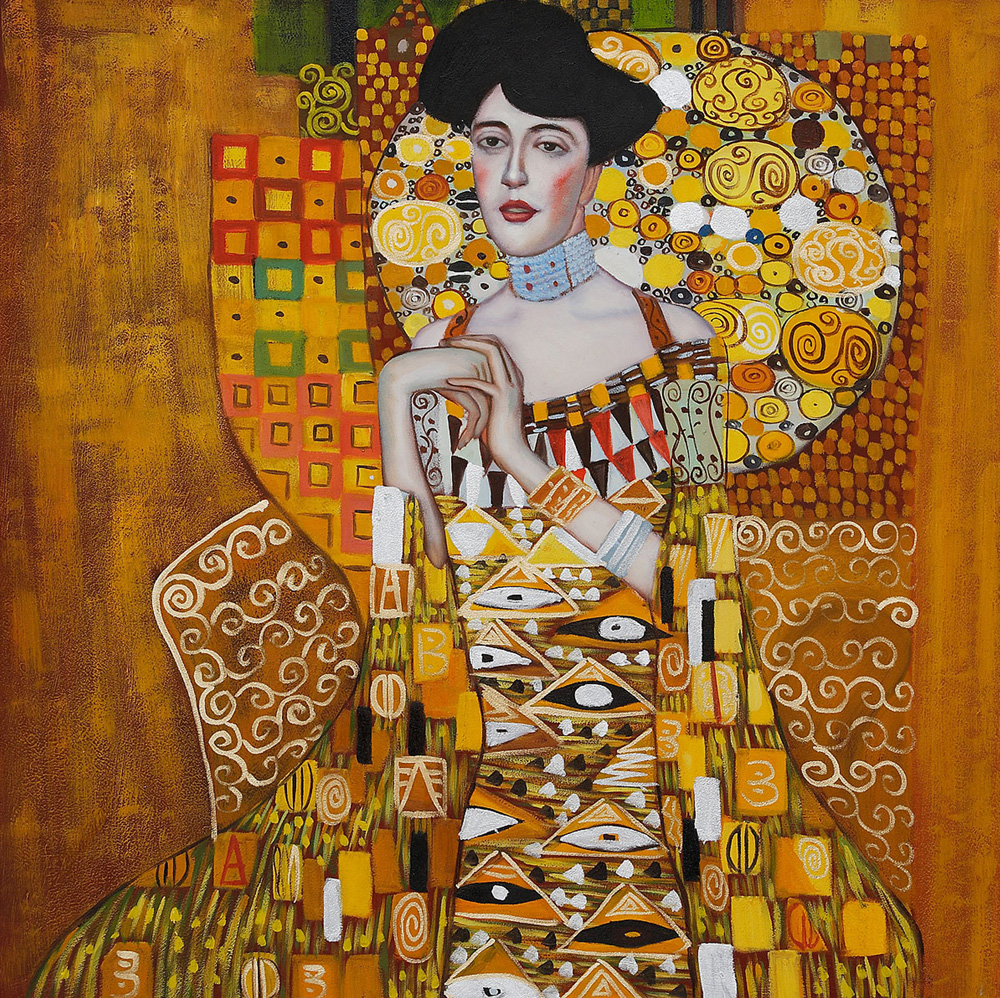 This is Klimt's amazing original painting titled "Portrait of Adele Bloch-Bauer I"
And this is Adele's lovely head and hands, sans the golden background.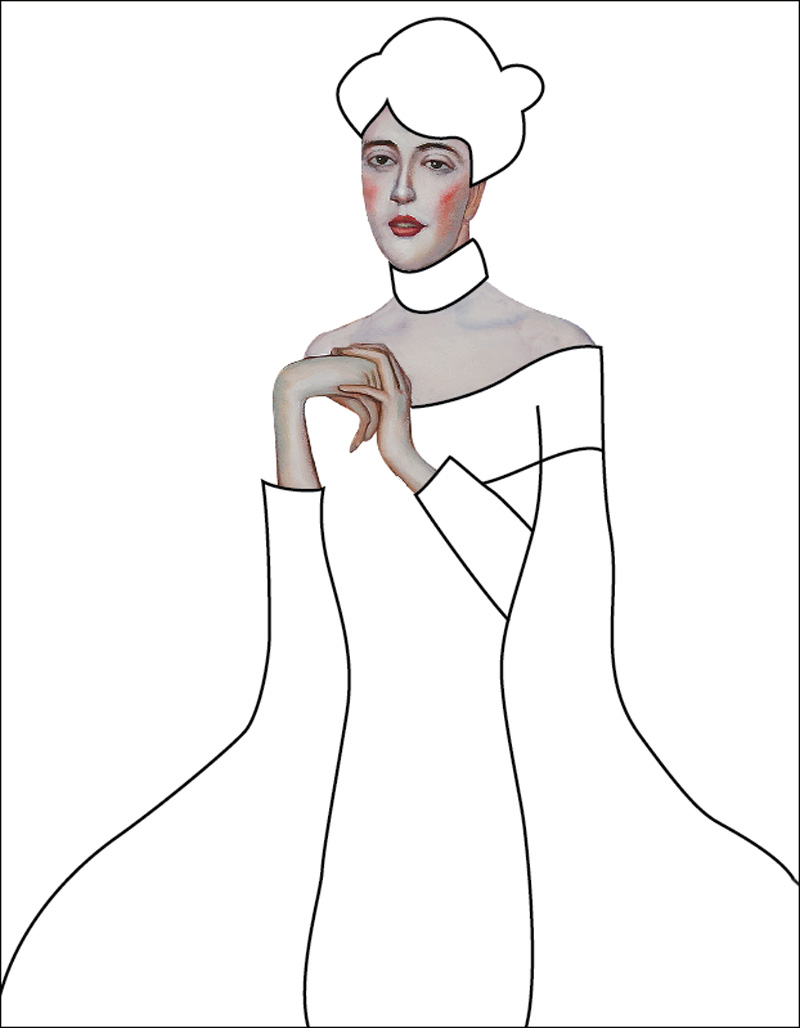 Drawing with kids for many years has taught me that they need to see a reference to imagine how Adele's hands might attach to her arms and body. Hence the guide included in the download.

And the finished project, at least one of the interpretations. If you'd like to make your own, all the supplies and examples are included in the PDF below. Have fun!

LIKE THIS DRAWING PROJECT?
There are many more just like it in my LINE ART PORTRAITS ebook in my PDF Shop.
Now you can easily make all kinds of line art portraits simply by printing out a template and drawing a body back in, just the way you want it.
All were created with lots of hands on classroom testing, and designed to take beginner artists from the first step to the last with clear and simple diagrams.
MATERIALS
Color print of Adele Head Template
Color printer and paper
Black markers, fine tip
Black markers, ultra fine tip
DIRECTIONS
Print a template for each student from the above PDF file.
Print guides for them to refer to, either full size or the smaller single handout size.
Students sketch the main body shapes in pencil.
They trace the lines with a thick black marker.
All areas are filled in with thin line patterns, either imitating the original, or better yet, making their own.
Save
Save