Save
Here's an easy Klimt art lesson that asks students to add their own background to one of his more famous paintings. A few similar projects are also linked below.
Here's an easy way to bring a Klimt art lesson to any classroom or home. It only requires a color print of a template, and a few black markers, and a love of drawing patterns.
Gustav Klimt was born in 1862 to a poor, Austrian gold engraver. He began his career paintings murals and ceilings in buildings.
Much of his early work was rather realistic in nature. Later in life though, he began to paint in a more innovative and imaginative way. His work eventually became very decorative and symbolic, which meant that many of his images had hidden meaning. Klimt would continue to develop his style of ornamentation throughout his life and it would become increasingly organic looking, in the Art Nouveau style.
Now students can use part of one of Klimt's most famous paintings "Adele Bloch-Bauer", and experiment with adding their own patterns. Her face and hands have been saved, and the background erased so she is surrounded by an empty sheet paper.
The downloadable lesson includes directions that recommended drawing a basic shape of a woman, and then filling in those areas with as many different detailed patterns as students can think up. Not adding color of any sort, will give students time to make as many as possible, and create the most contrast.
Pin me to your Pinterest Board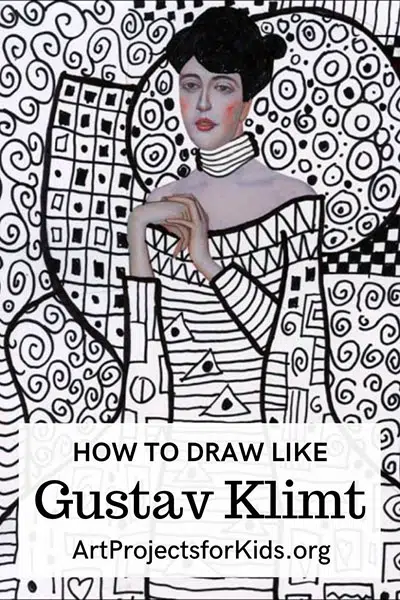 Use the Button below to Download a PDF
Like this Project? You might like this ebook in my PDF Shop
Materials for the Klimt Art Lesson
Note: This post contains affiliate links. If you click and take action, I will be compensated a small amount at no expense to you.
Drawing Paper. Don't substitute it with copy paper or construction paper. The surface will get fuzzy, erasing might cause holes, and the colors will generally not look as bright.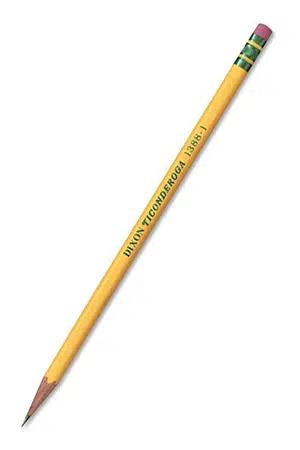 Pencil. The Ticonderoga brand are the most reliable, make nice dark lines when you need them, and are the easiest to erase.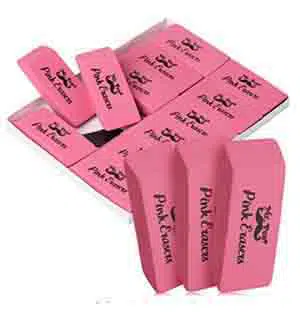 Eraser. Large ones you can hold in your hand do a much better job than just the pencil tips.Stabilo Markers. They have the best colors, the best tips, and last the longest.
Black Sharpie Marker. These fine point permanent markers make nice black lines, have a good tip for coloring, and never bleed when they get wet. Use them in areas with good ventilation and add extra paper underneath for table protection.
Directions for the Klimt Art Lesson
Time needed: 45 minutes.
Klimt Pattern Project
Start with a color template.

Draw the main shapes of hair and clothes. Trace the lines with a thick black marker.

Use a fine tip marker to fill in all the remaining spaces with patterns.

Project inspiration: "Portrait of Adele Bloch Bauer" by Gustav Klimt, 1907
Save