Description
How To Buy
• To buy this as a guest, simply add the item to your cart, use a credit card or PayPal, and you'll be sent a page with download links.
• If you would like to buy this eBook so it may be downloaded whenever you want from your own account page, you need to take one extra step first. Create an account, log in and then make your purchase. This is recommended for larger purchases as emailing replacement items later on can often exceed email size limitations.
• If any files become lost or damaged somehow, please email kathy@artprojectsforkids.org for replacements.

An Overview of Sample Portraits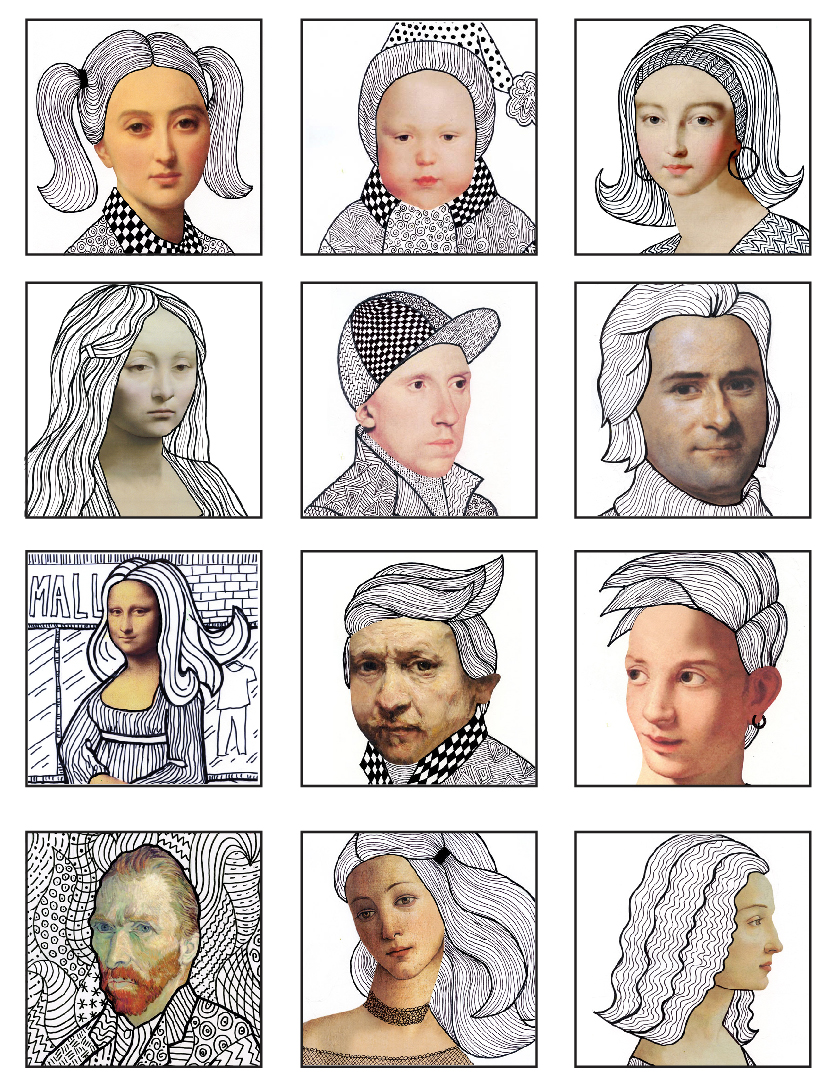 Bonus Project
All 12 photo templates sized for Recycled Art Journals. It's the perfect lesson when studying LINES, one of the Elements of Art.
Available to download upon purchase.
Save
Save
Save