Pretend Passport Template
$10.00
• Personal Info page
• 6 continent pages in outline form
• Country visa page
• Sleeve template
• Instructions on how to print, trim and staple together
BONUS! CANADA and INTERNATIONAL templates are now included!
Description
This passport template is designed to look like a "real" one, teach students about geography, and be super easy for teachers to make. Especially on a large scale. You just print on the front of three pages, flip and print on the back, fold, staple and then cut in half. Note to worry, all these instructions on clearly illustrated and explained in the last page of the download as well.
FINISHED ART DIMENSIONS: 4.25″ x 5.5″ folded
NOTE: The Canadian and International passports have the same content, just different covers.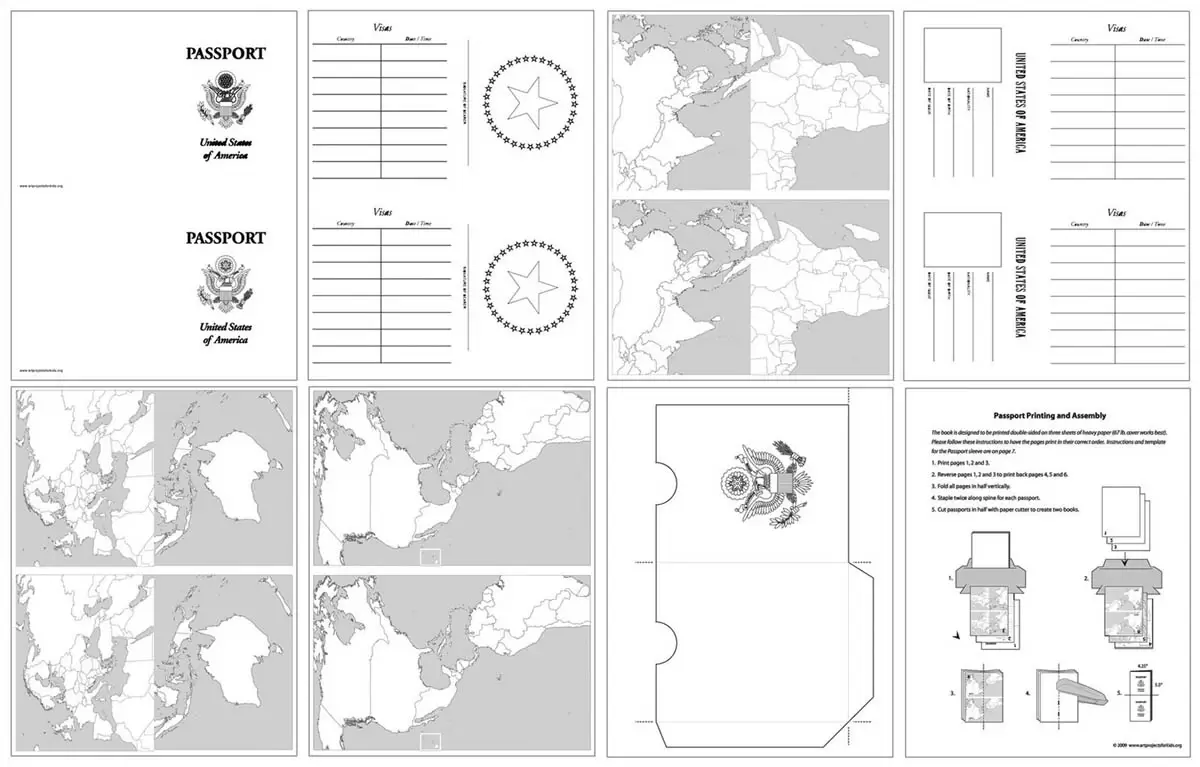 How to Buy this Passport Template
• To purchase this ebook as a guest, simply add the item to your cart. You can use a credit card or PayPal, and you'll be sent a page with download links.
• To buy this ebook so it will be saved on your account page, you need to take one extra step.
Create an account first.
THEN log in and make your purchase.
You will still get an email with a download link, but the file will also be kept for easy access on your account page. Opening an account AFTER you make a purchase does not allow this process to happen.
• If any files become lost or damaged, please email [email protected] for replacements.