Below you'll find an easy step-by-step tutorial for how to draw a Helicopter and a Helicopter Coloring Page. A step by step tutorial shows students where to start.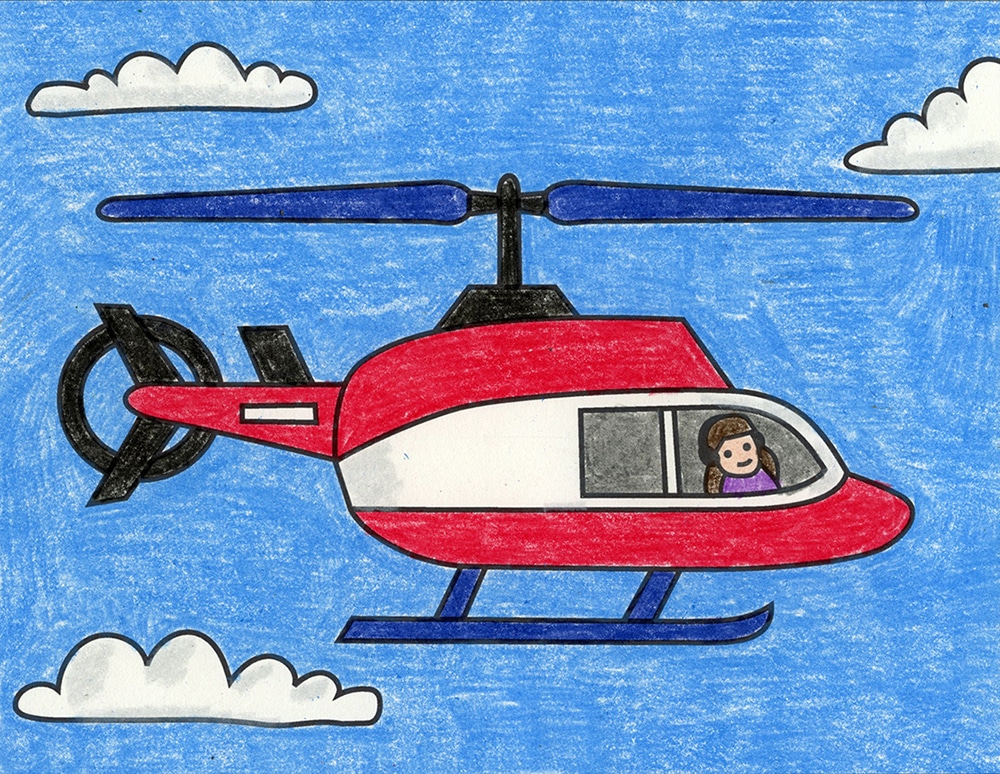 This tutorial is designed to help students learn how to draw a helicopter that is a bit fancier than just an oval with a tail, but is not a complicated 3D shape either. The fuselage is made by stacking a few simple shapes together, which when complete, looks like a pretty detailed helicopter.
If your students are learning about transportation, here are a few fun facts to know about helicopters.
Helicopters are able to take off and landing vertically, hovering and flying in different directions.
The lift and thrust of helicopters are provided by spinning rotors, usually with two or more blades.
Helicopters typically have one main rotor and one smaller rotor in the tail which keeps the helicopter from spinning around.
Use the Button below to Download a PDF Tutorial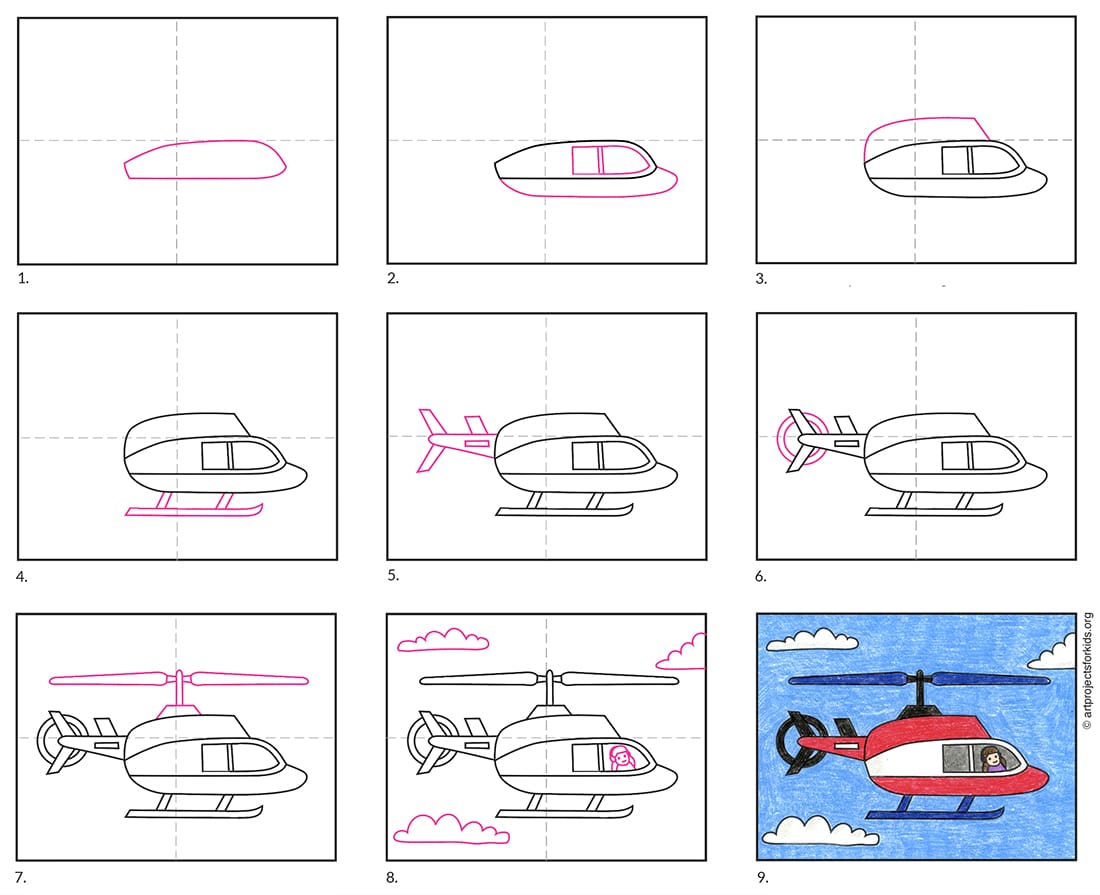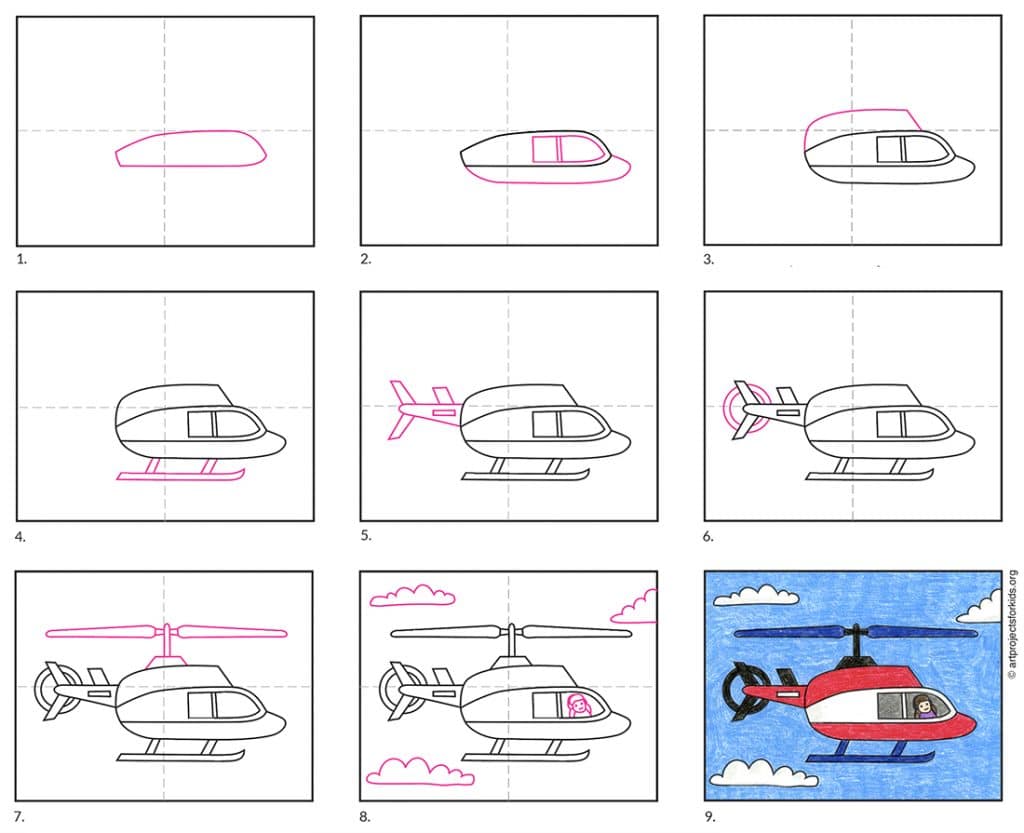 Helicopter Coloring Page
Helicopter Tracing Page
Materials to draw a Helicopter
Drawing Paper. This is the good stuff you can buy in bulk for a good price.
Pencils. Don't waste your money on the cheapest brand. These make nice dark lines.
Black Marker. The perfect medium size tip marker for tracing.
Crayons. I like this non-toxic brand that is made from beeswax, not petroleum by-products.
Note: All of the above are Amazon affiliate links.
Step by Step Directions for a Helicopter Drawing
Time needed: 35 minutes.
How to Draw a Helicopter
Start the fuselage with the middle shape shown.

Add the windows inside and nose shape below.

Draw the top of the fuselage as shown.

Add the skids below the fuselage.

Draw the tail boom extending from the back.

Add the round rotor to the tail boom

Draw the main rotor on top of the fuselage.

Finish with a pilot and add clouds all around.

Trace with marker and color.
Save me to your Pinterest Board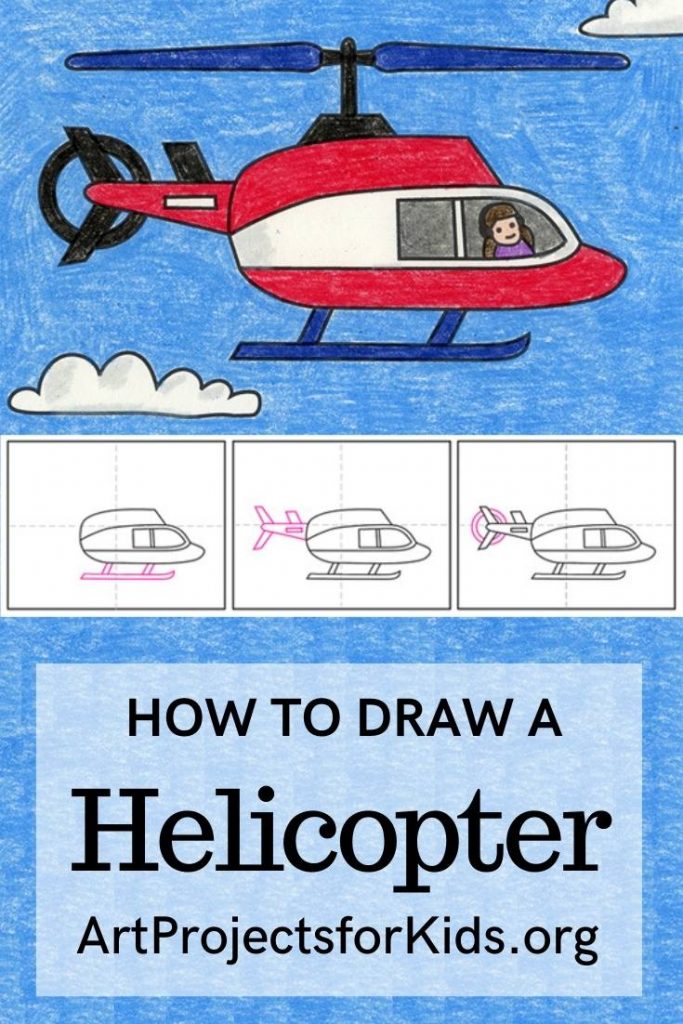 More Transportation Drawing Projects