Learn how to draw a Car with this easy step by step tutorial. All those simple shapes add up to a classic looking Volkswagon.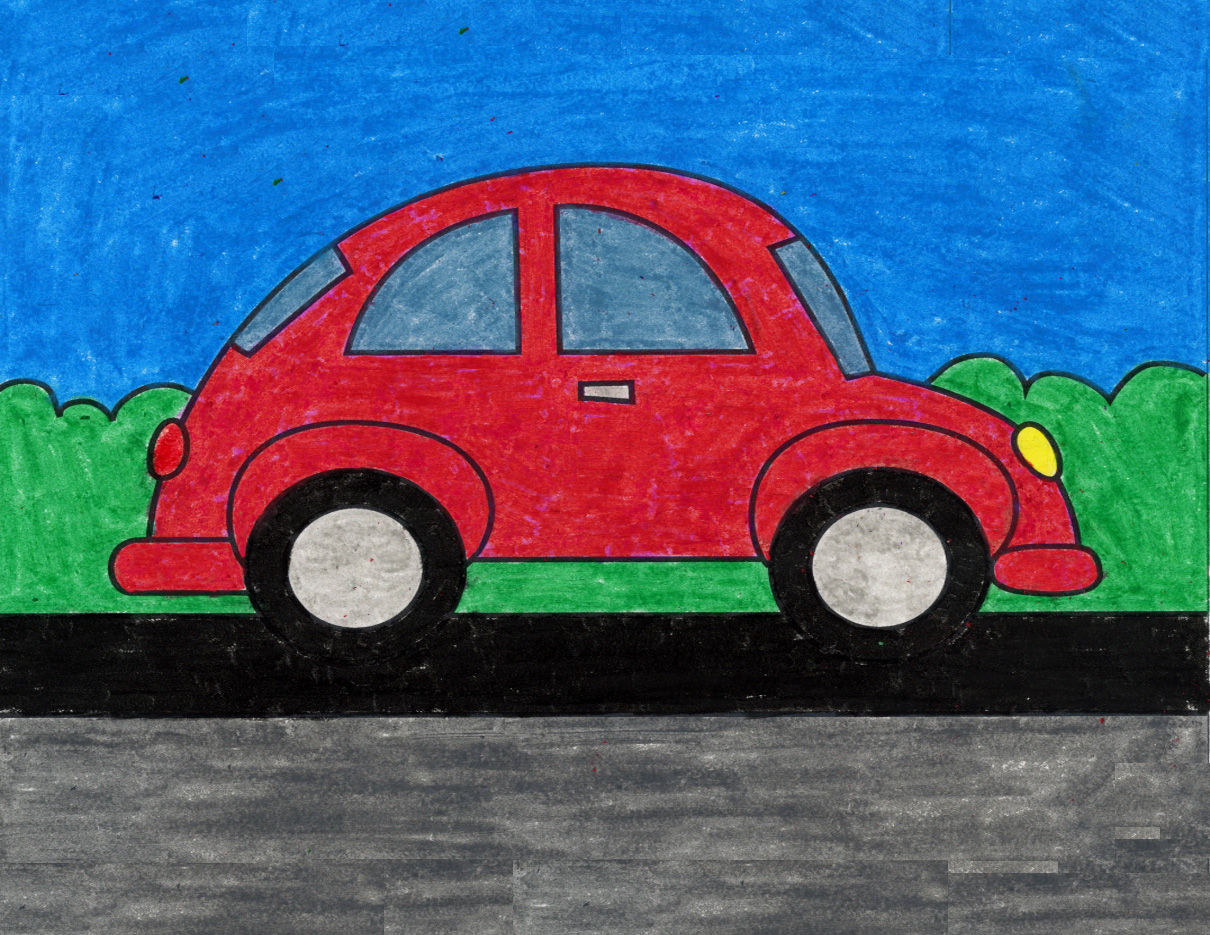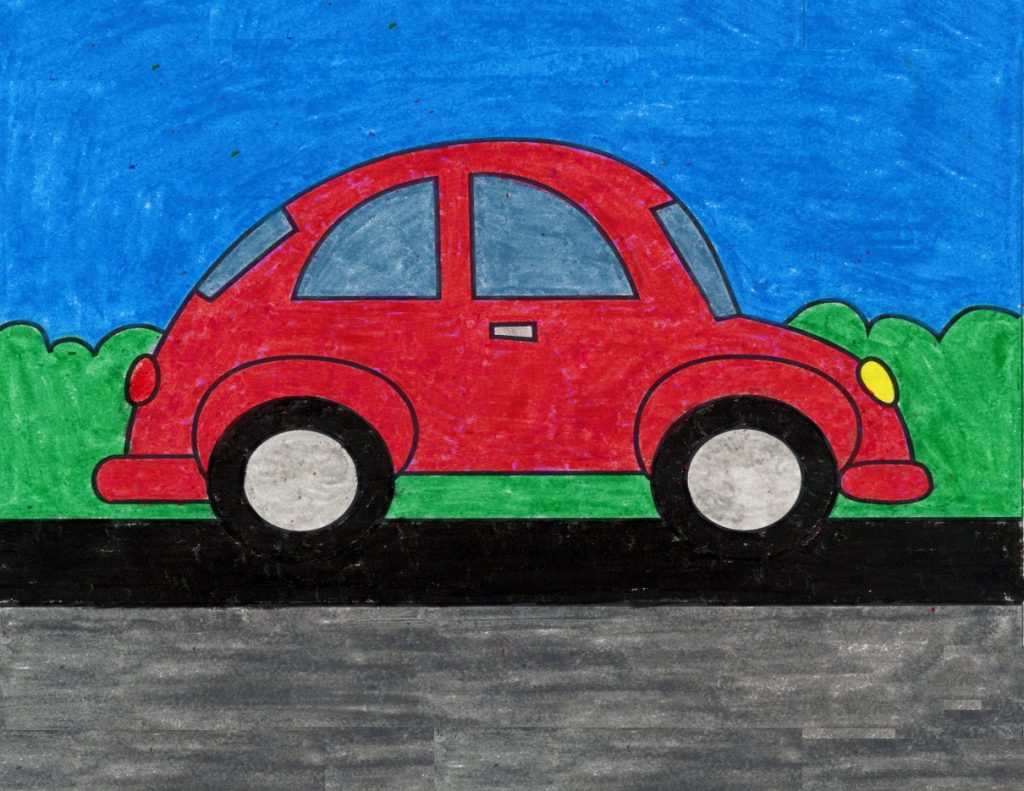 Not all drawing projects have to be about flowers or landscapes or people. Some can be about more mechanical things, like buildings or transportation, or more specifically … cars.
You may find you have students that totally yawn at the idea of drawing organic stuff, but are endlessly fascinated with more technical things. It takes a different part of your brain to make things more precise, and more design oriented, so adding these kinds of projects to your curriculum is a great way to appeal to those students too. The world is going to need more smart designers who learn how to improve how we get around in the future too!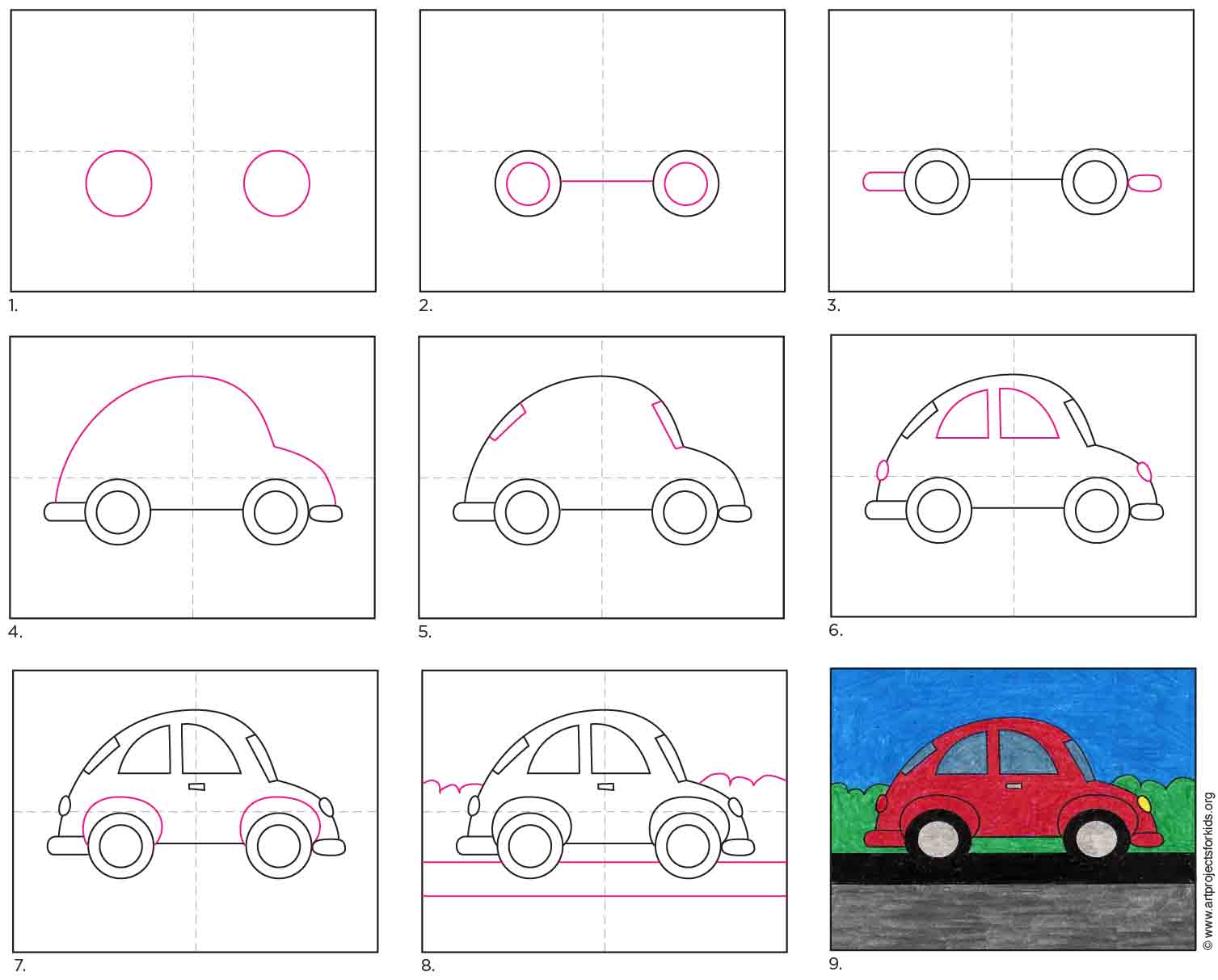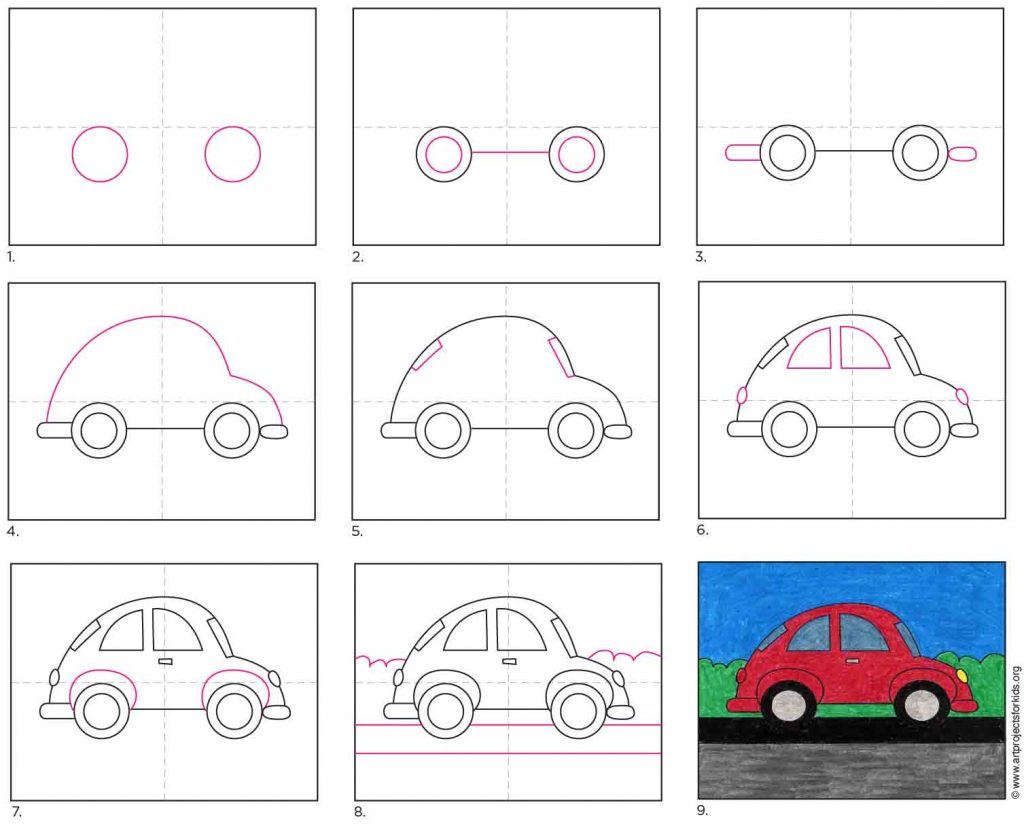 MATERIALS
Drawing paper
Black marker
Crayons
DIRECTIONS
Time needed: 30 minutes.
How to Draw an Easy Car
Draw two wheels.

Add inside circles and a line.

Draw front and back bumper.

Draw the car body.

Add front and back windows.

Draw two side windows and lights.

Add bumpers around the wheels.

Draw a road and a background.

Trace with marker and color.
More Car Drawing Projects
More Car Projects