Learn how to draw a Cartoon Turtle with this easy step by step tutorial. Large eyes add some extra personality.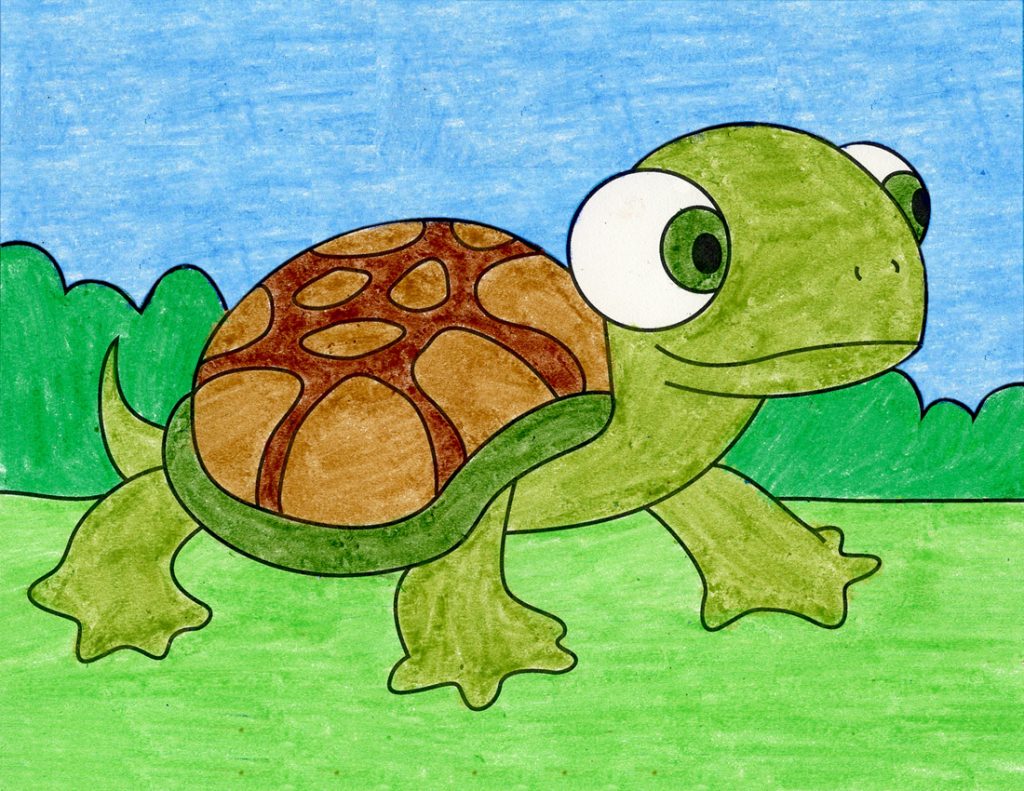 Drawing a turtle that looks a little more round and dimensional, and not so flat, can happen by simply changing the point of view. Instead of a profile view, try a view from the front, so students can see how the shell wraps up and over the neck. That's all it takes to make a big difference in the results.
Coloring Tip: Look for a couple of shades of green to complete this drawing, if possible. The green body needs to look different than the grass color. If that's not possible, then use shading (changing the pressure) to make them stand out from each other.
MATERIALS
Drawing paper
Black marker
Crayons
DIRECTIONS
Time needed: 25 minutes.
How to Draw a Cartoon Turtle
Draw the oval shell.

Draw a curve to add an edge.

Add a head on the side.

Draw the neck. Add mouth and nose.

Draw two large eyes.

Erase the eye line and add three legs.

Draw a tail and add pattern to the shell.

Draw the background.

Trace with marker and color.
More Fun Animal Drawing Projects