Here's how to draw a Giraffe head when you need it to really look like a giraffe head. A step by step tutorial makes it easy to do.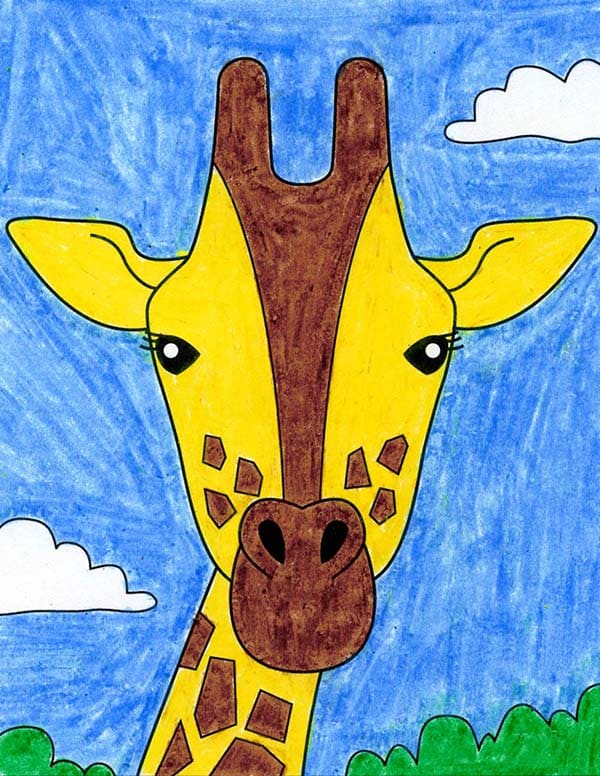 If your students are learning about (or are just fascinated by) giraffes, then drawing a portrait of one is a fun way to share your appreciation. Getting the shape of that rather odd shaped head though, takes a little bit of care as the horns and wide eyes and wide mouth really look like no other animal.
This step by step tutorial will help students get the all important head shape in place first, and then demonstrate how to draw the large eyes, ears and nose. None of the steps are very complex, but getting things in the right place, in the right proportions, makes a big difference.
Save me to your Pinterest Board!
Use the Button below to Download a PDF Tutorial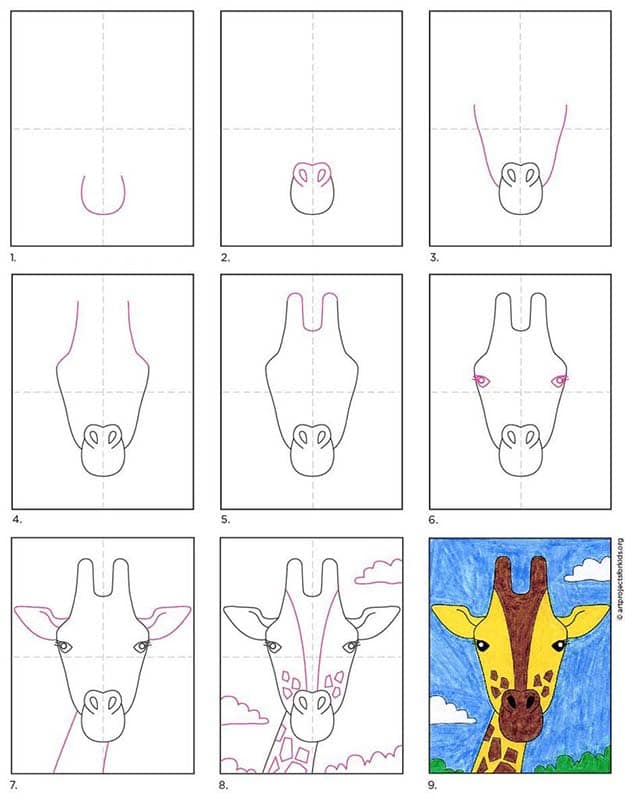 Giraffe Head Coloring Page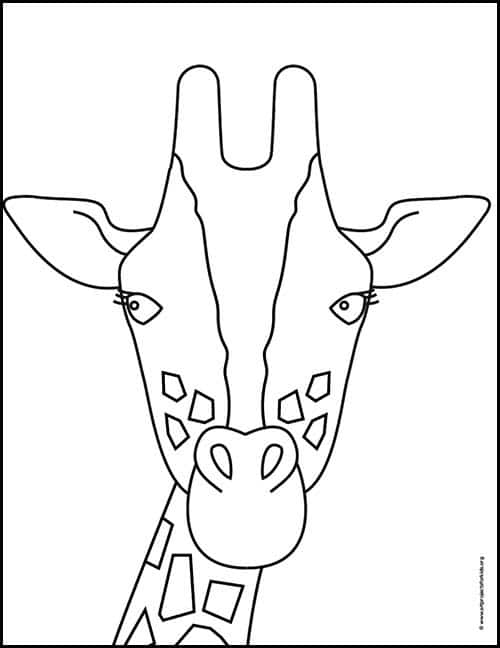 Materials for How to Draw a Giraffe Head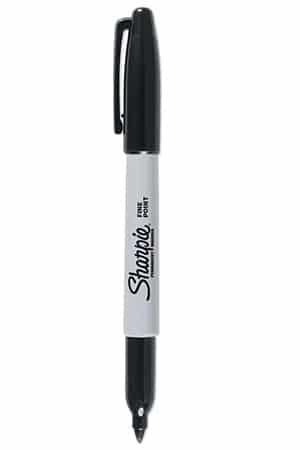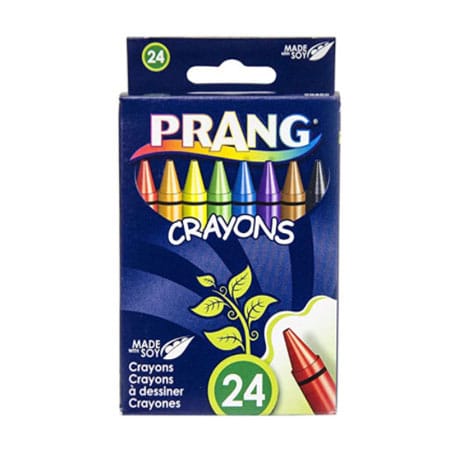 Directions for Giraffe Head Project
Time needed: 30 minutes.
How to Draw a Giraffe Head
Draw a large U for the mouth.

Add the nostrils on the top.

Start the sides of the head.

Angle in and draw up for horns.

Finish the symmetrical horns.

Draw the large eyes.

Add ears and neck.

Add patterns and background.

Trace with marker and color.
More Fun Animal Drawing Projects