Here's a simple landscape tutorial that illustrates how to draw perspective with a vanishing point.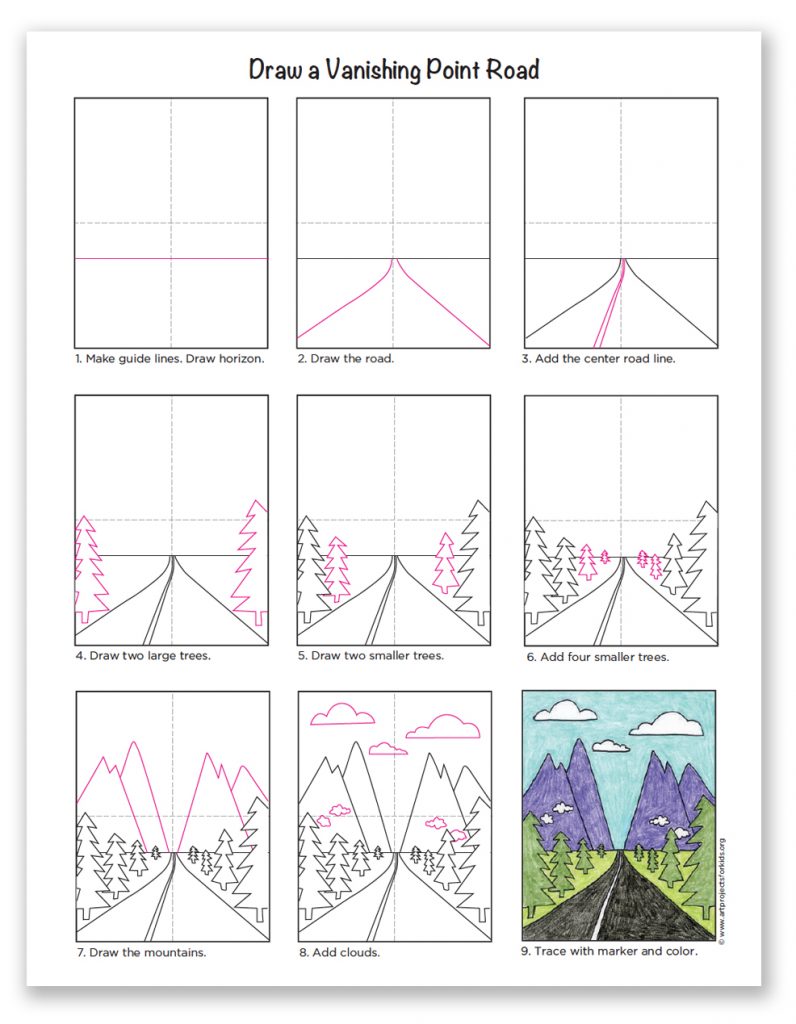 This tutorial shows just how much space can be implied in your drawing, simply by paying attention to lines and scale. The road that narrows, and the trees that get smaller and smaller, all add up to a scene with a very distant look.
You can get your own print friendly PDF of this tutorial simply by joining my mailing list. Sign up below and your Vanishing Landscape will be sent directly to your email. I share drawing ideas weekly, so you can make sure you're never without any drawing projects again.
MATERIALS
Draw a Landscape PDF tutorial (see below)
*The above product links are a referral. If you click through and take action, I'll be compensated a small amount, at no extra expense to you.
DIRECTIONS
Time needed: 1 hour.
How to Draw a Landscape
Make guidelines. Draw horizon line.

Draw the road.

Add the center line.

Draw two large trees.

Draw two smaller trees.

Add four smaller trees.

Draw the mountains.

Add clouds in the sky.
Save
Save
Save
Save
Save
Save
Save
Save
Save
Save
Save
Save