It's easy to draw like Matisse when you follow this easy step by step tutorial. Imitate his colorful paintings with some fun patterns and lots of bright colors.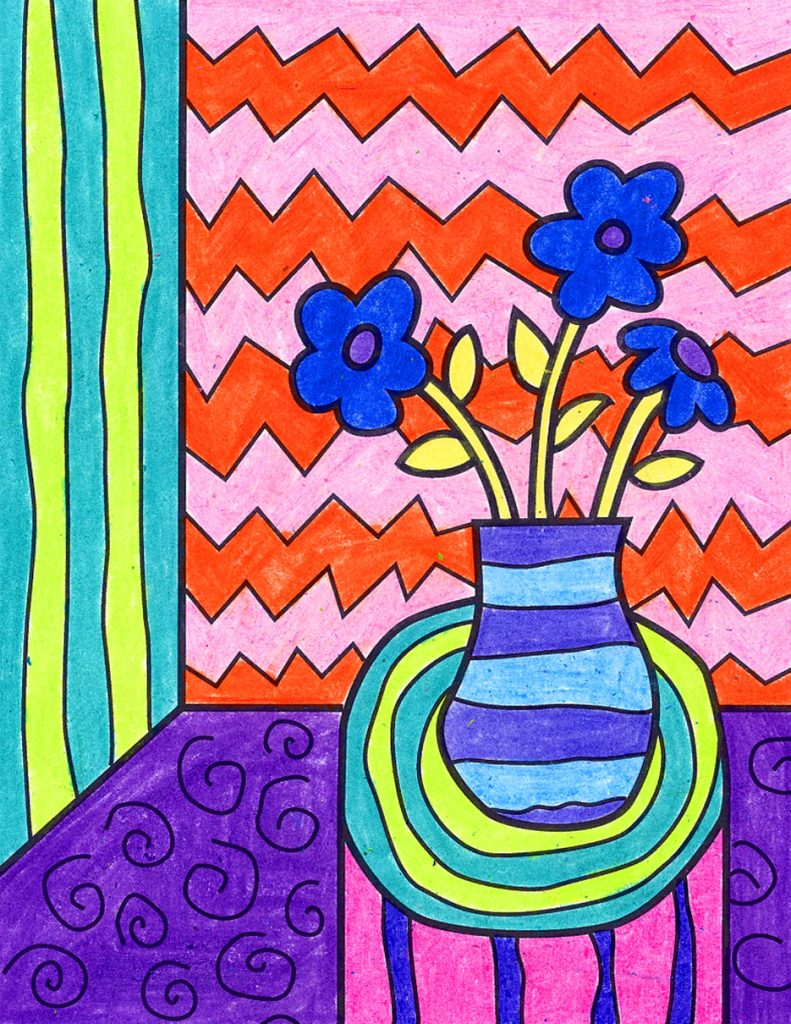 Henri Matisse is famous for his use of color and patterns in his Impressionistic paintings. In fact, some say only Picasso was possibly more skilled, although who gets to decide things like that? I don't know.
Lucky for us though, his still life work was made with lots of simple shapes so it's easy to start with one of his compositions, and then improvised with some new colors and patterns.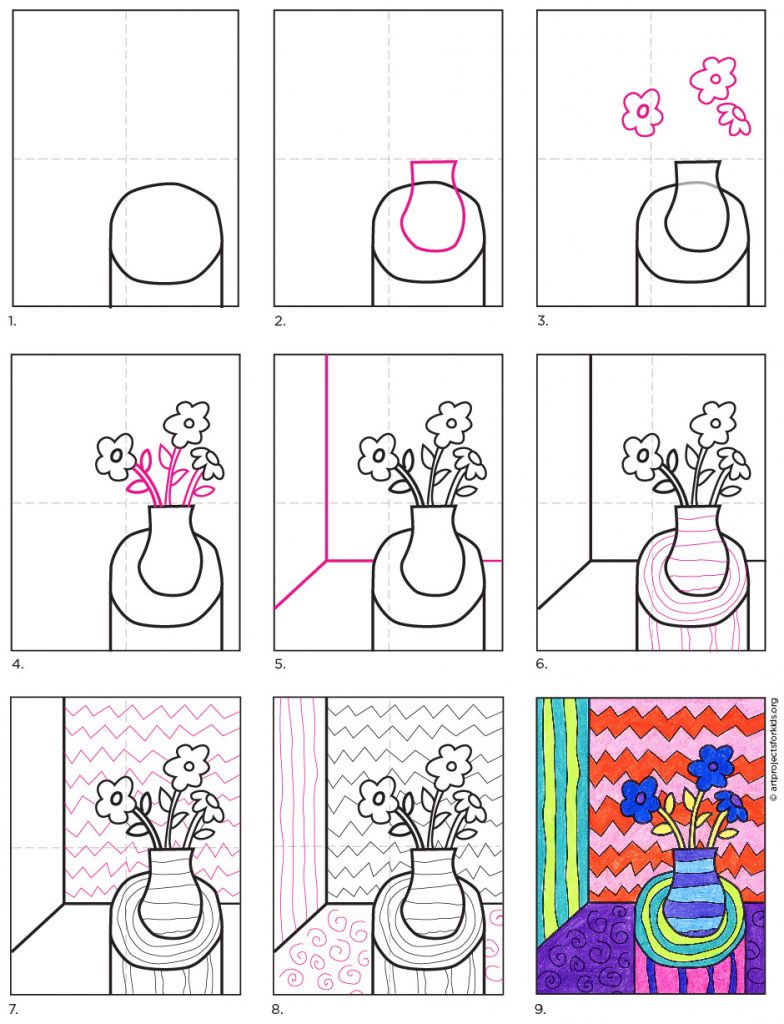 MATERIALS
Drawing paper
Black marker
Crayons
DIRECTIONS
Time needed: 45 minutes.
How to Draw a Matisse Life
Draw a flat looking table.

Add a vase on top.

Erase the inside, draw 3 flowers.

Add stems to the flowers.

Draw floor and wall lines.

Use thin marker to add patterns.

Add more on the back wall.

Finish with patterns on the floor.

Trace with marker and color.
More Matisse Projects