Here's how to draw a bulldog, as a family pet or a school mascot. This step by step tutorial makes the most of his cute and friendly features.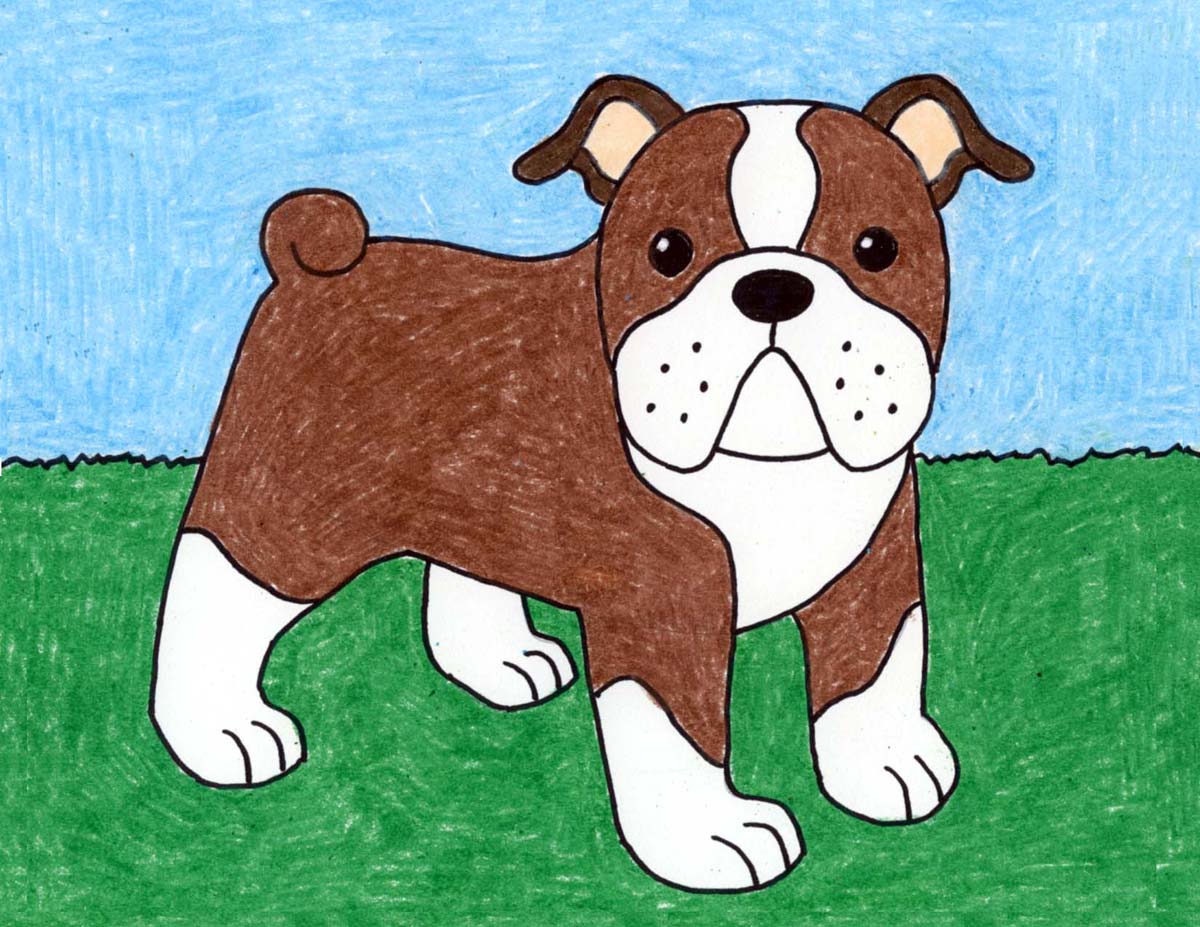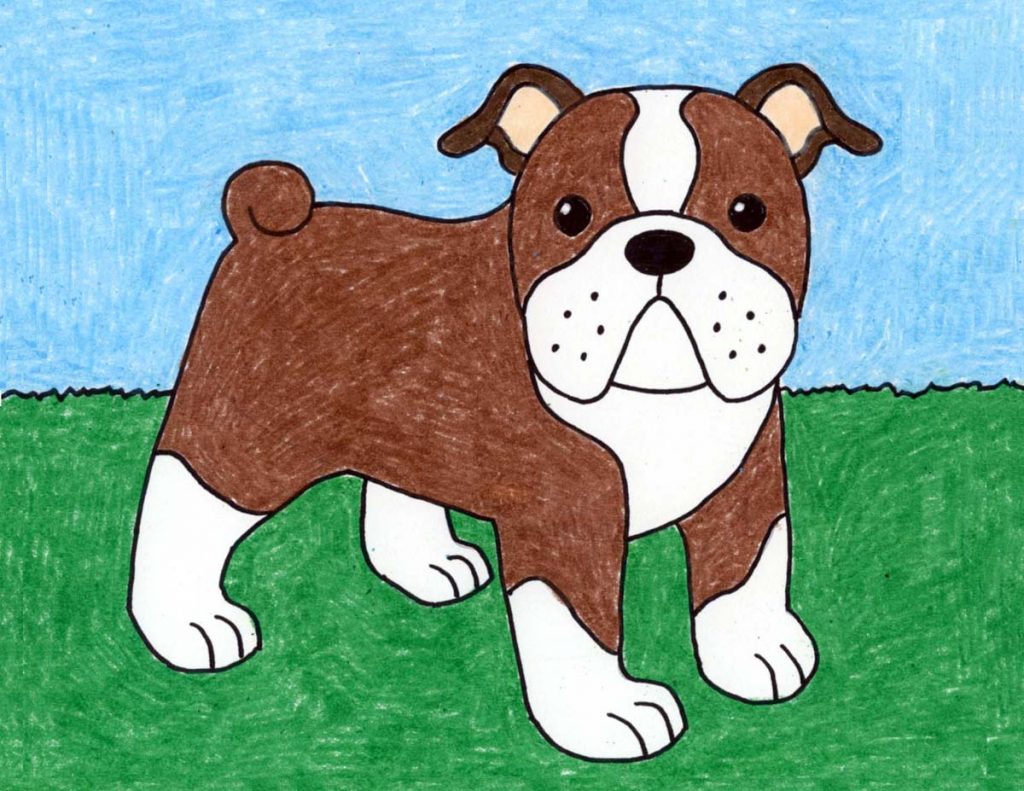 To make a dog look like a bulldog, you need to be sure to have the round head, droopy cheeks and very squat but muscular body. The combination is probably what makes him such a lovable animal whether for home or as something to represent your school.
This new tutorial will walk students through the process of drawing a symmetrical bulldog face, and then a side view of the muscular looking body behind. It's my favorite way to show the most of any animal, while keeping the tutorial easy for those just learning how to draw.
MATERIALS
Drawing paper
Black marker
Crayons
DIRECTIONS
Time needed: 45 minutes.
How to Draw a Bulldog
Draw a circle head and two eyes.

Start the left side of the cheek.

Draw a matching right cheek.

Erase lines and finish the face. Start the two ears on top.

Finish the ears and draw a body below.

Attach two front legs.

Draw two back legs.

Draw the tail and leg details. Add a horizon line.

Trace with a marker and color.
Student Art
More Dog Projects