Below you'll find an easy step-by-step tutorial for how to draw George Washington and a George Washington Coloring Page. A simple grid template helps student get their lines in the right places.
This how to draw George Washington tutorial will help students draw his portrait with a slight turn to his face. This reflects his most famous look, as seen on our dollar bills, and is pretty easy to do if you have an example to follow. Known as a 3/4 view, it was common pose in its day, when anyone was having their portrait painted. George Washington was the first American president, commander of the Continental Army, president of the Constitutional Convention, and farmer. Through these roles, Washington exemplified his outstanding character and leadership, and is still much admired to this day.
Use the Button below to download a PDF Tutorial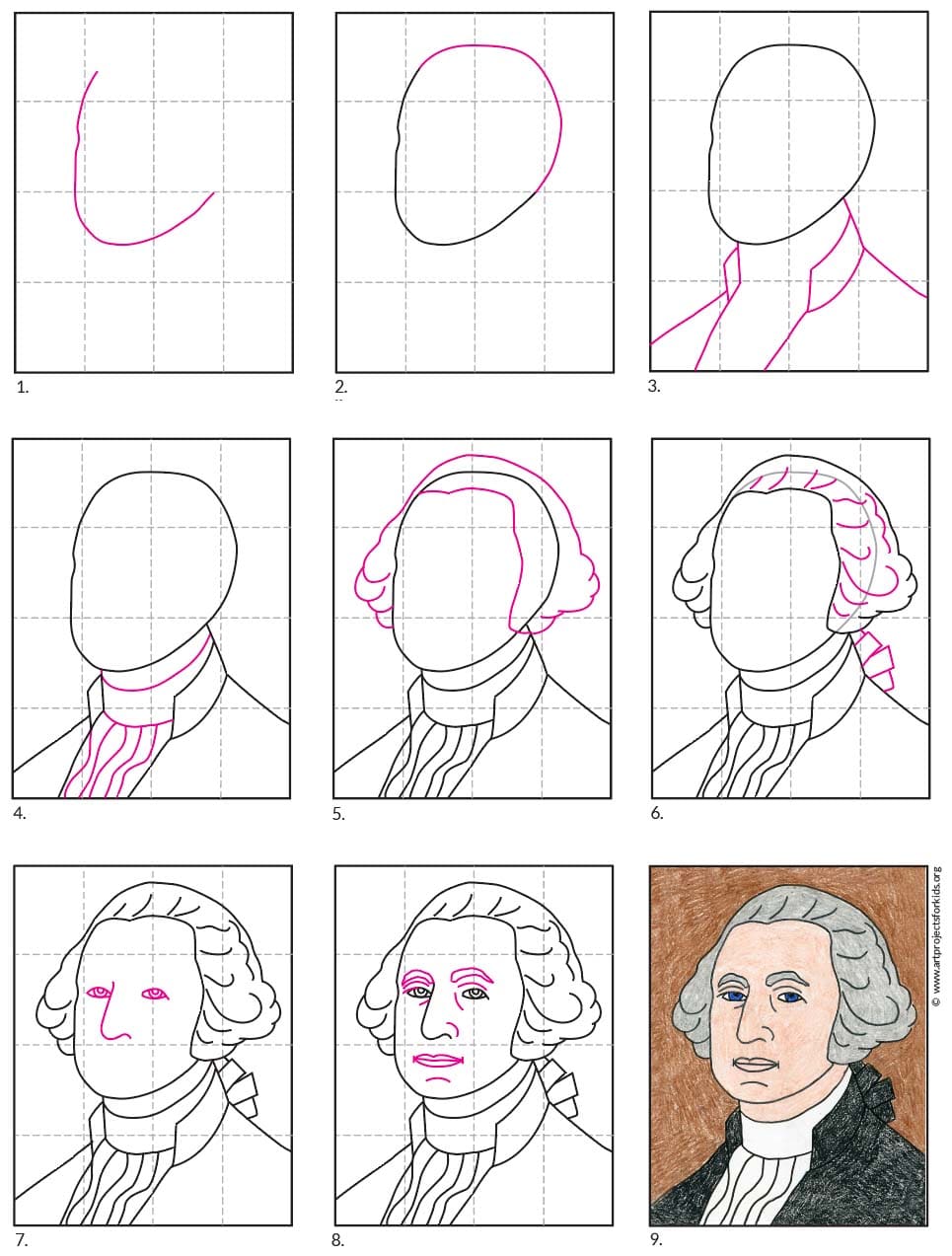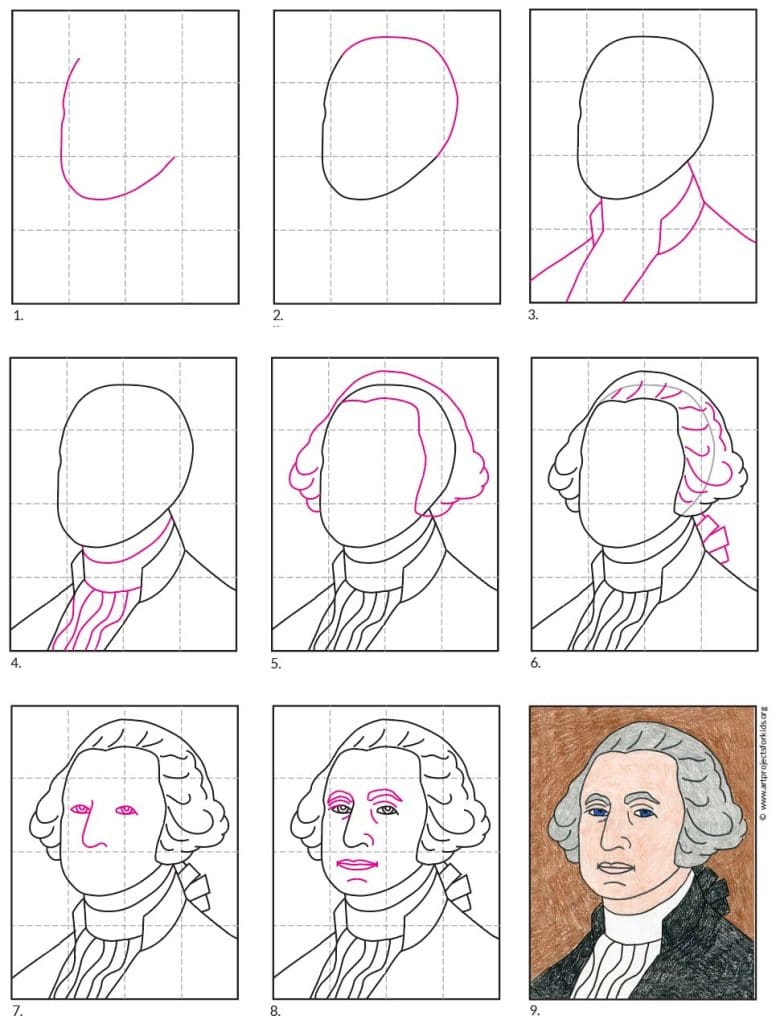 George Washington Coloring Page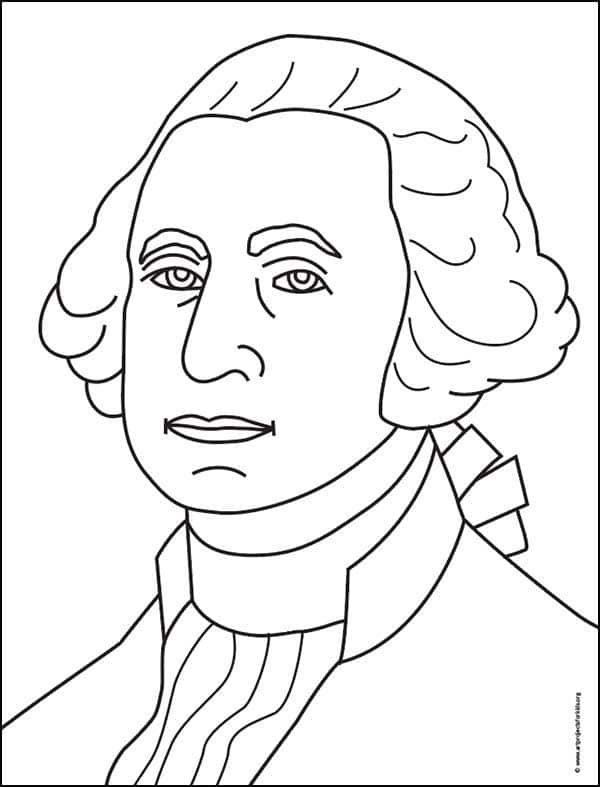 Materials for George Washington Drawing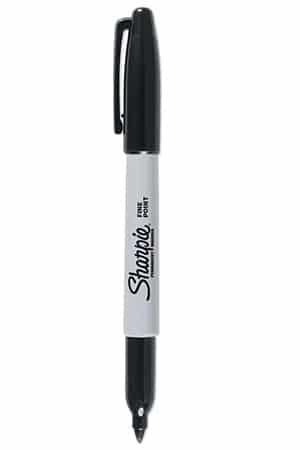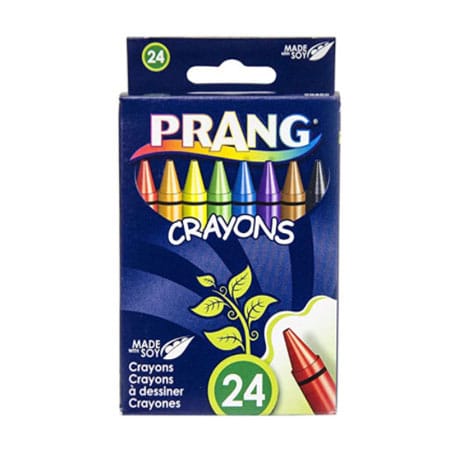 Step by Step Directions for George Washington Drawing
Time needed: 1 hour.
Draw George Washington
Start drawing the head.

Draw the back of the head, lightly.

Draw the neck, shoulders and collar.

Add the shirt underneath.

Draw the outside of the hair around the head.

Erase extra line. Add hair lines and bow.

Draw the eyes and nose.

Add face details.

Trace with marker and color with crayons.
More Historical Figure Projects