How to Draw 3D Letters Video Tutorial and a 3D Letters Coloring Page
Below you'll find an easy step-by-step video tutorial for how to draw 3D Letters and a 3D Letters Coloring Page. The tutorials and coloring pages are all combined, to make one super deluxe free download!
3D Letters Preview
How to Draw 3D Letters Tutorial Video
This is one tool that I wished I had in my classroom, back in the day. It's a complete alphabet for students that are practicing their lettering, be it just block or the more advanced 3D shapes. Some students that are new to lettering may just need to see examples of the block letters. Others that get the gist of 3D letters, might just need to see a few of the more unusual ones. And some might want to just use them as coloring pages – it's all good! No matter what though, my crazy obsession with being thorough is your gain. Enjoy!
Subscribe to "The Daily Draw" below to get this free download!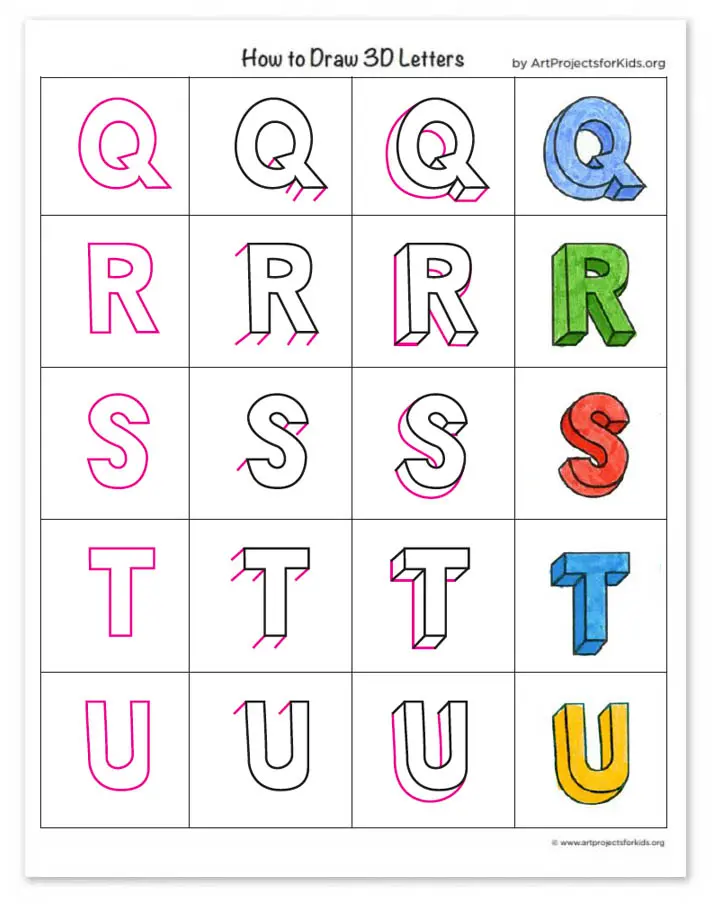 Save me to your Pinterest Board!
Materials to Draw 3D Letters
How to Draw 3D Letters Step by Step
Time needed: 15 minutes
How to Draw 3D Letters
Draw the block letter first.

Add diagonal lines, all going in the same direction.

Connect the diagonal ends as shown.