Learn how to draw 3D letters with a "cheat sheet" that gives you a clear samples of the entire alphabet.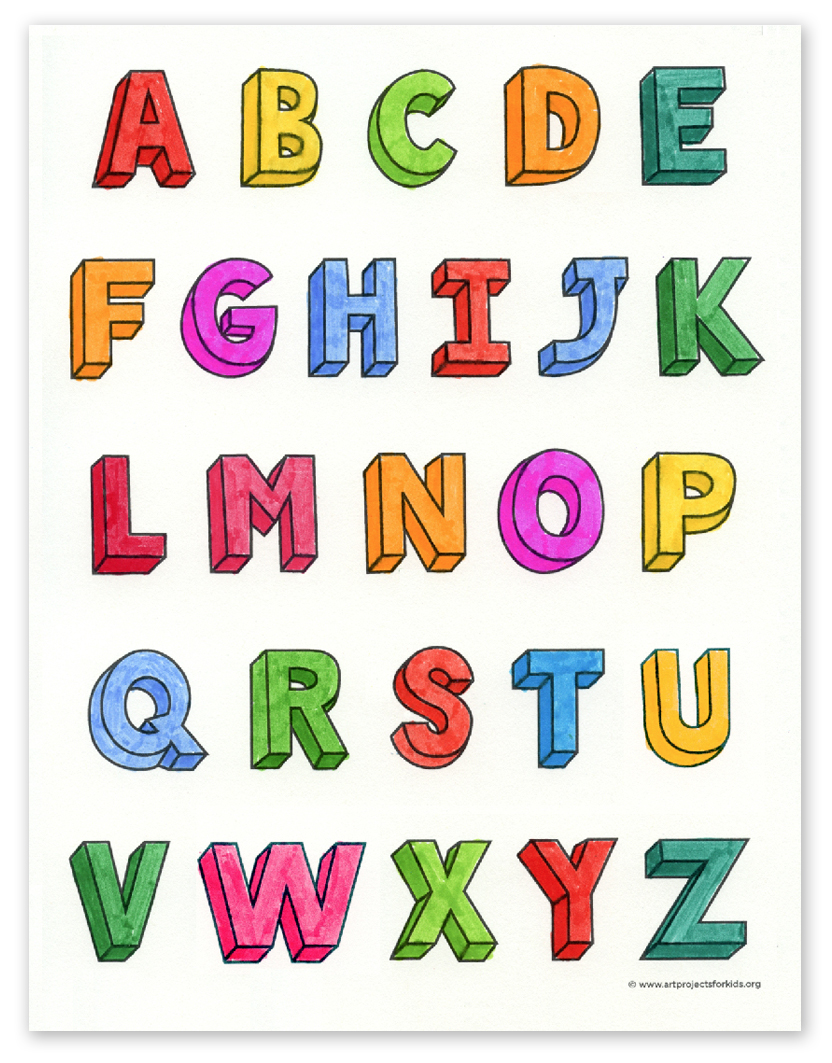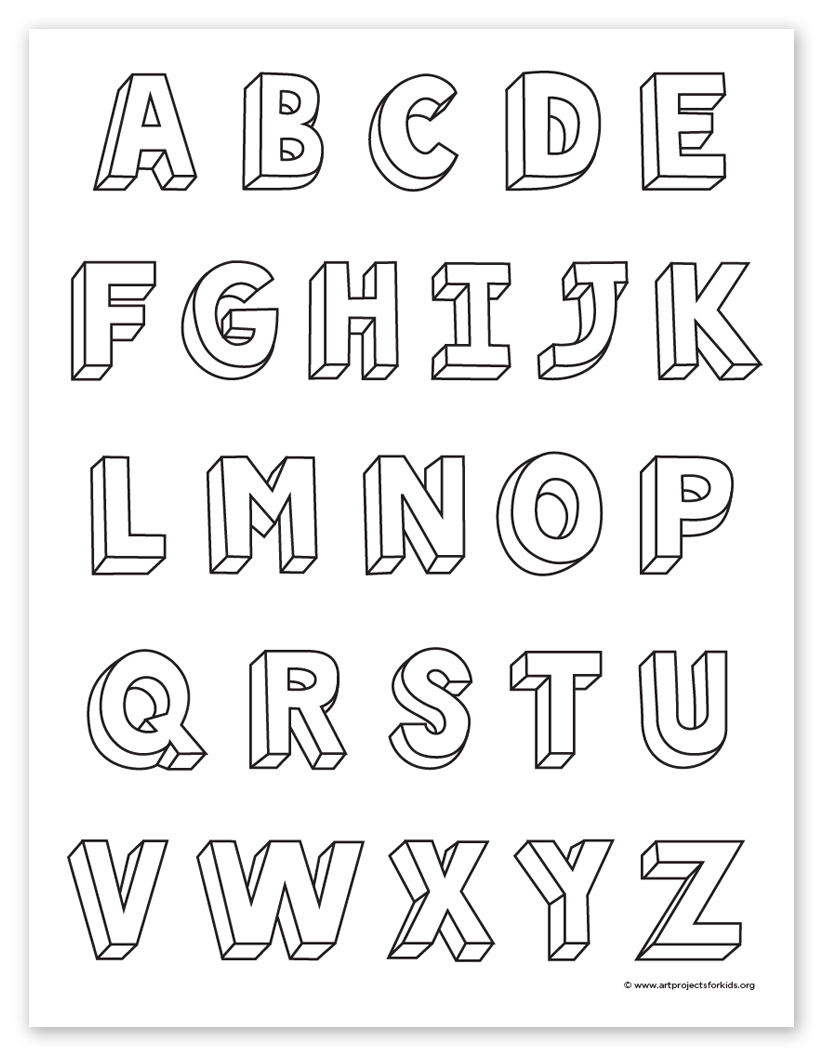 Here are some tools that I always wished I had in my classroom — lots of visuals for students that were practicing their lettering, be it just block or the more advanced 3D shapes.
Some that were new to the idea, just needed to see examples of the block letters themselves, and others that got the gist of 3D letters, maybe just needed help with a few of the more unusual ones.
The Draw Letters Cheat Sheet shown above includes pages for those that need to see block letters, and then finished samples. The Draw 3D Letters Step by Step sampled below includes step by step examples for each letter. It's intended for those that would benefit from more instruction.
I hope this set covers all your bases. Now the titles and lettering on all those posters and report covers might be just a BIT easier to do.
Draw 3D Letters PDF Step by Step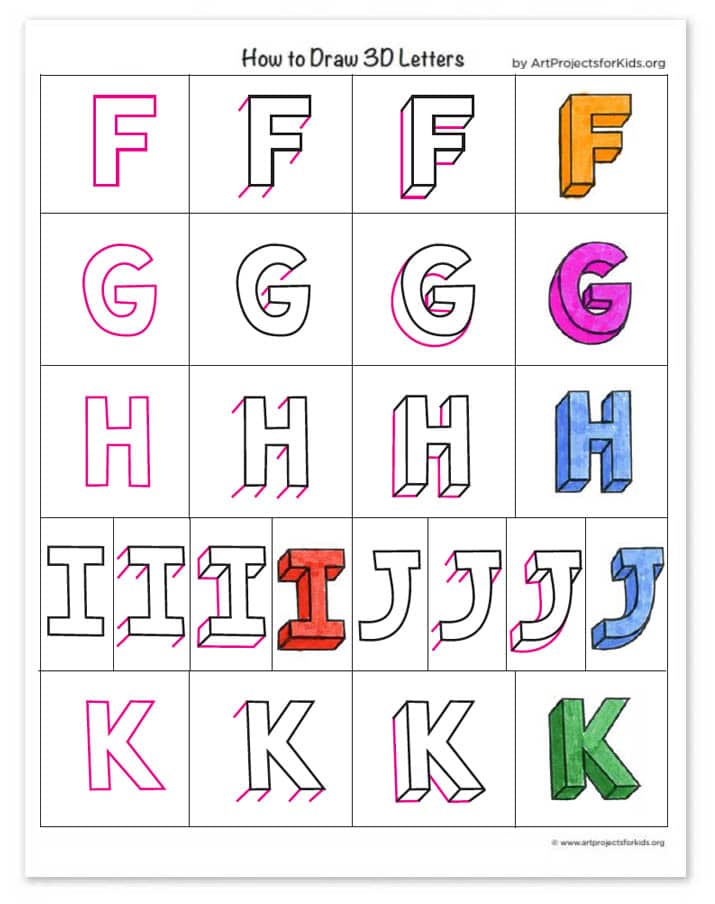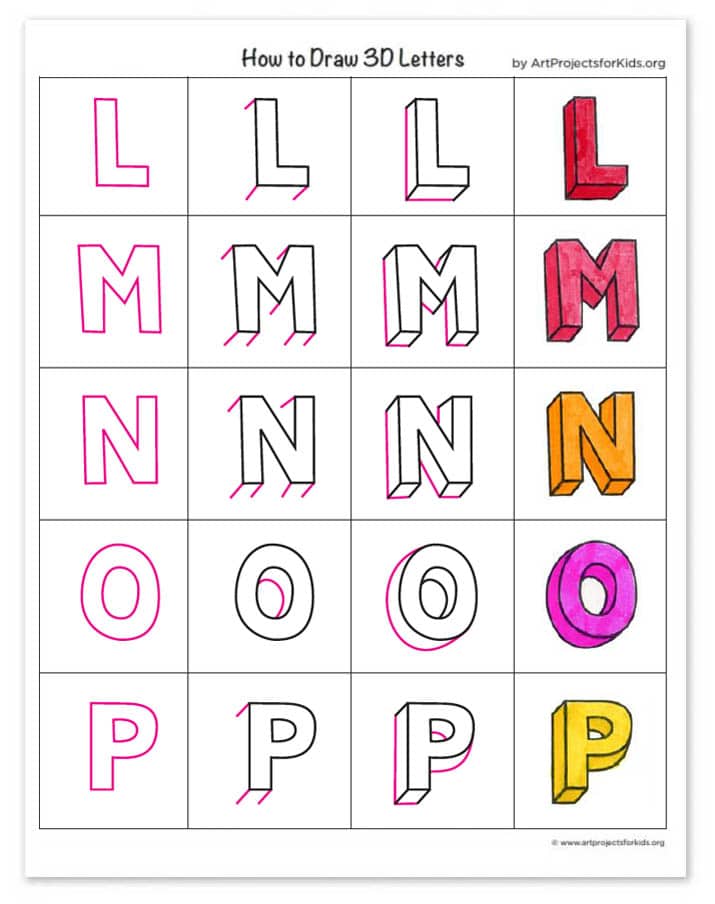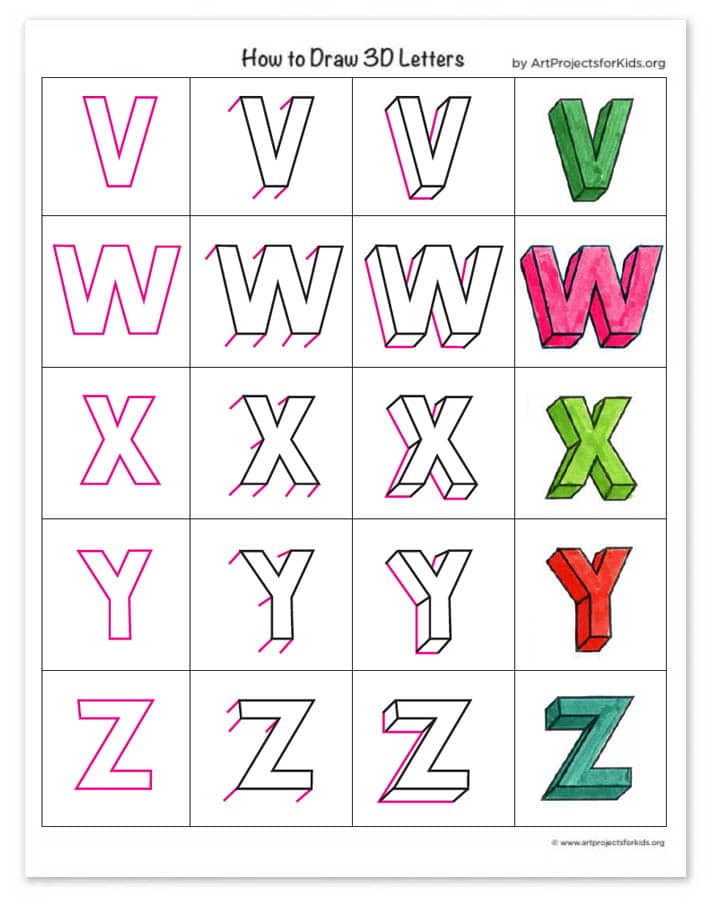 MATERIALS
NEW! Draw 3D Letters, Step by Step (join my email list to download)
Drawing paper
Black marker
*The above product link is a referral. If you click through and take action, I'll be compensated a small amount, at no extra expense to you.
DIRECTIONS
Time needed: 15 minutes.
How to Draw 3D Letters
Draw the block letter first.

Add diagonal lines, all going in the same direction.

Connect the diagonal ends as shown.
More 3D Drawings