Easy Abstract Art Lesson Tutorial Video: Alma Woodsey Thomas Circles
Below you'll find a step-by-step tutorial for an easy abstract art lesson tutorial video. It was inspired by the African American artist, Alma Woodsey Thomas, and her love of simple dashed lines.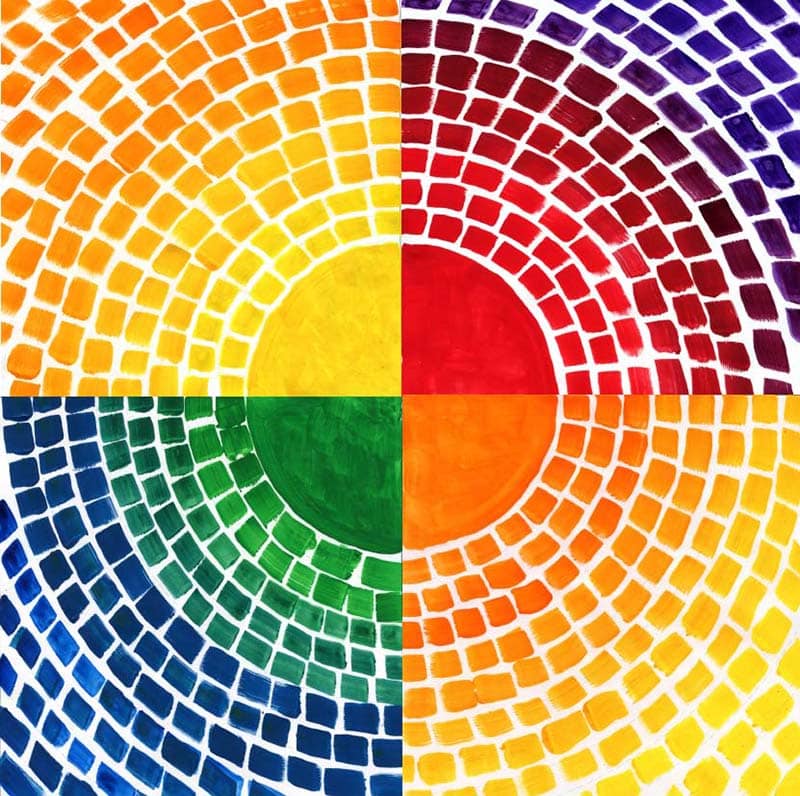 Easy Abstract Painting Video
Alma Woodsey Thomas (1891 – 1978) was an African-American artist and teacher who lived and worked in Washington, D.C., and is now recognized as a major American painter of the 20th century. She is best known for her abstract paintings that she created after her retirement from a 35-year career teaching art at Washington's Shaw Junior High School.
Thomas' early art was realistic, though her Howard professor James V. Herring and peer Loïs Mailou Jones challenged her to experiment with abstraction. When she retired from teaching and was able to concentrate on art full-time, Thomas finally developed her signature style. She debuted her abstract work in an exhibition at Howard 1966, at the age of 75. You can read more about her life story on the National Museum of Women in the Arts website.
This easy abstract painting project asks students to paint a quarter circle, and then a series of dashed lines that grow out from that circle. The tutorial shows students how they can experiment with color mixing, to make it look like one color is gradually changing into another. Younger students though could use the template guide to just enjoy painting stripes, the way that Alma did. Either way, printing a light guide for them to follow allows takes out any guess work and allows students to concentrate on just their stroke work. And if teachers use the right AND left template guides that are in the download, they will end up with a beautiful collaborative work of art as well!
Join "The Daily Draw" below to get this free download!
Left and Right Painting Templates
Left Circle Template

Right Circle Template
Materials for an Abstract Art Lesson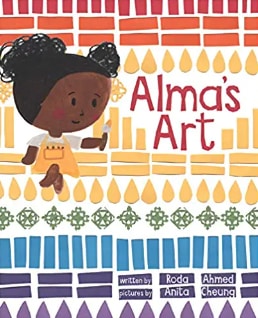 Suggested Book: Alma's Art by Roda Ahmet
Multimedia Paper You need something heavier than drawing paper for painting projects
Printed quarter circle template (page 3 and 4 of download)
Tempera Paint A simple set of primary colors and white will provide lots of possibilities.
Flat paint brush A flat end will make the best rectangular shapes.
Paper Plate for mixing color
Water to clean the brush
All of the links above are Amazon affiliate links.
Step by Step Directions for Alma Thomas Circles
Time needed: 45 minutes.
How to paint an Abstract Art Lesson
Choose 2 colors of paint. Fill the quarter circle with one of the colors.

Paint about three rows of dashed lines with that same color. Use the printed lines as just a general guide.

Mix in more of the second color and paint more rows.

When nearing the corner, clean the brush and paint ONLY with the second color to get a complete gradation.
Another Alma Woodsey Thomas Project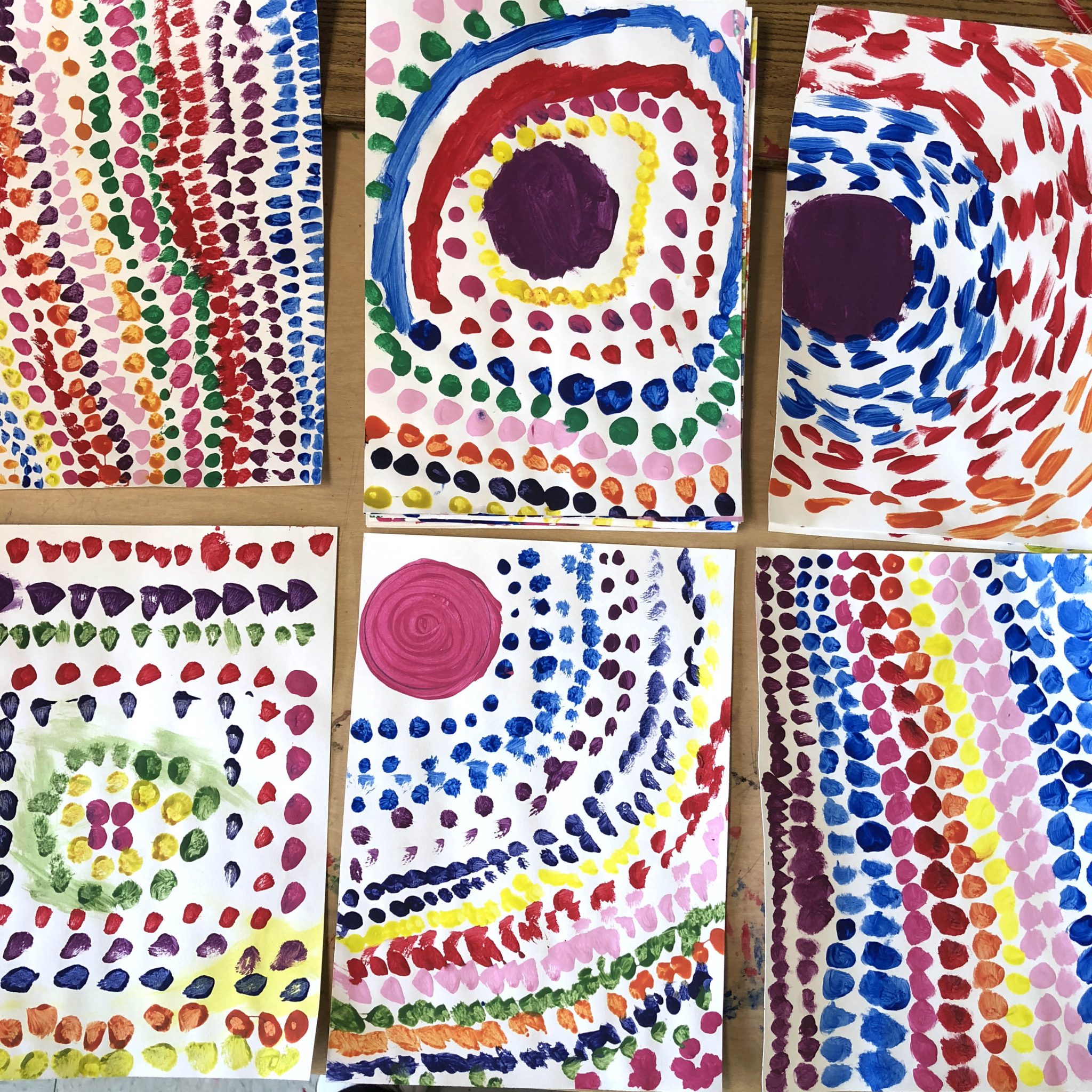 For a more free form project, students can paint a complete circle, and then add dashed lines around it, just the way that Alma did. It might help to have a circle to trace, but after that they can change colors as often or as little as they wish. This works great for journals, and smaller format paper
More Abstract Art Projects