This abstract art lesson let my students choose which painting format they wanted to try out — a circular or an vertical stripe one.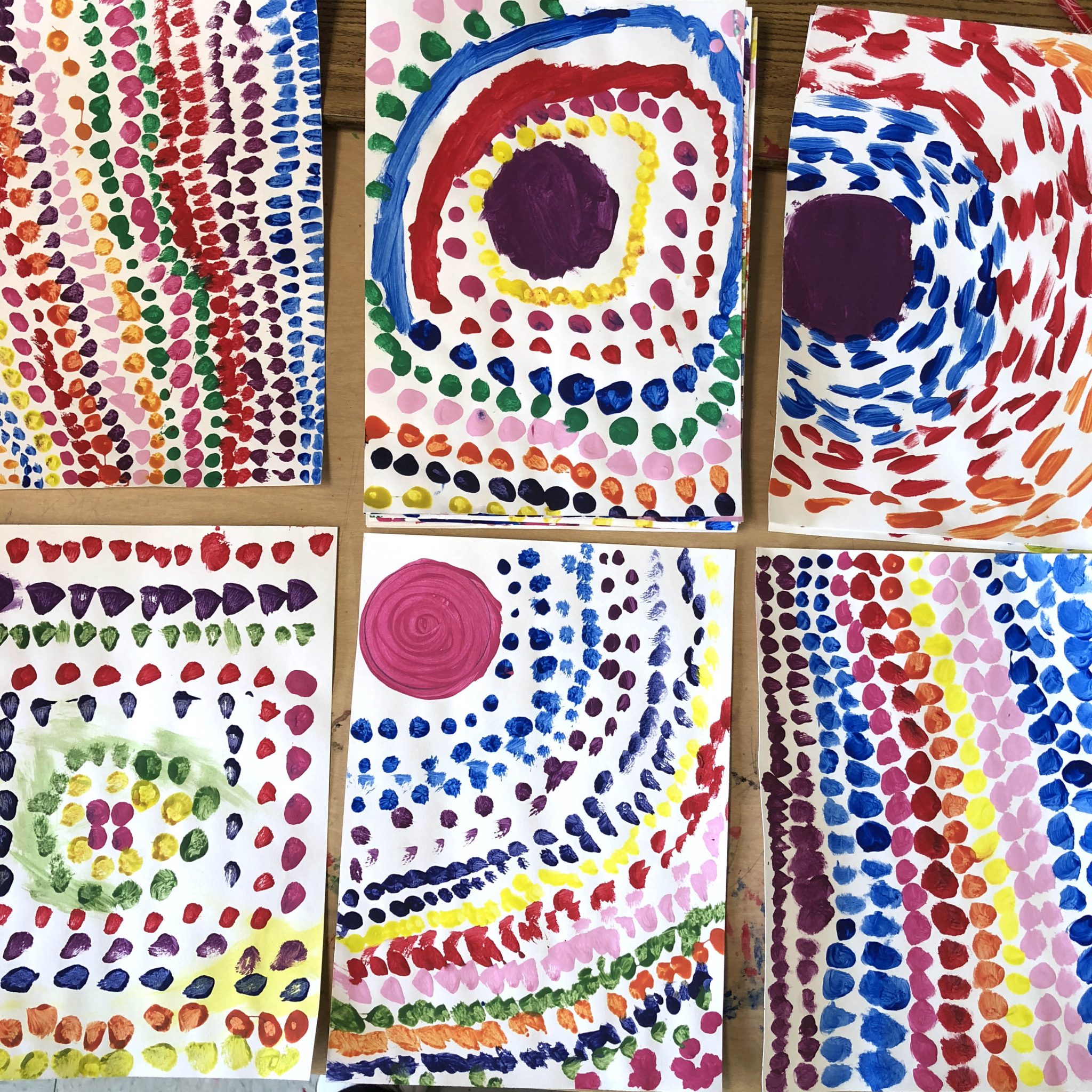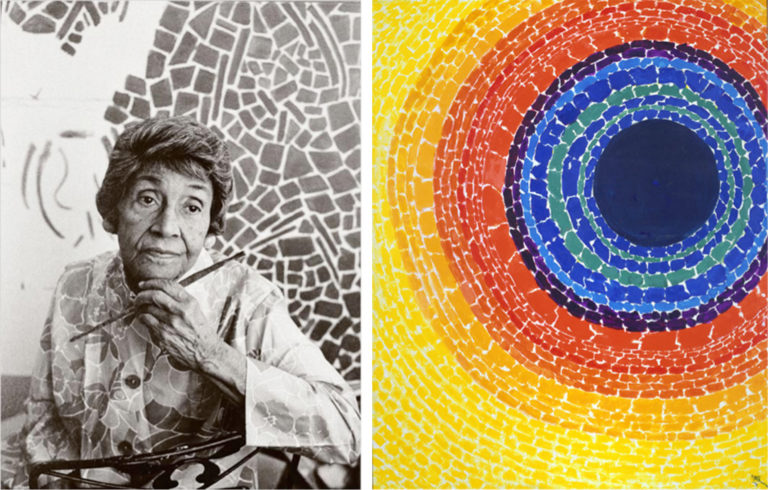 By the way, this artist, Alma Woodsey Thomas, developed her signature style—large, abstract paintings filled with patterns of bright colors—in her 70s. She also was the first African American artist to have a show at the famous Whitney museum in New York.
FOLLOW UP PROJECT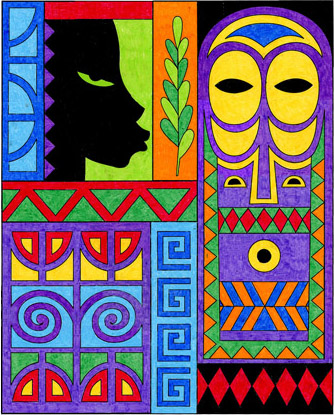 Now it's easy to make a classroom mural to celebrate the creative work of African American artist Lois Mailou Jones.
All you need to do is purchase a Lois Mailou Jones Mural template from my PDF Shop, have each student color a page, and then tape or glue it back together according to included directions.
It makes a special work of art for your classroom, and because everyone takes part, a collaborative experience as well.
MATERIALS
Multimedia paper
Liquid tempera paint
Circle stencil
DIRECTIONS
If students chose to try Ms. Woodsey's circle painting, they had a stencil to first trace in pencil.
The circle was painted solid with tempera paint.
Dashed lines were painted around the circle until the paper was full.
If students wanted to do the vertical painting, they simply painted dashed lines, free form style.