Learn how to draw a Sea Turtle with the help of an easy tutorial. Many species are endangered, so it helps to bring awareness to their plight.
Sea turtles are one of the world's largest species of turtle. They have a strong, tear-drop shape shell that covers most of their body, and the shell is often different shades of colors, including dark brown, green, olive, yellow and black. They are found in tropical waters, so it's best to include sea life when drawing them in their habitat.
This tutorial shows students how to draw a sea turtle with a cute face, patterned shell, and flipper legs. An easy side view will keep things simple, without worrying too much about how to make him look dimensional. You can find that on my other Draw a Sea Turtle post.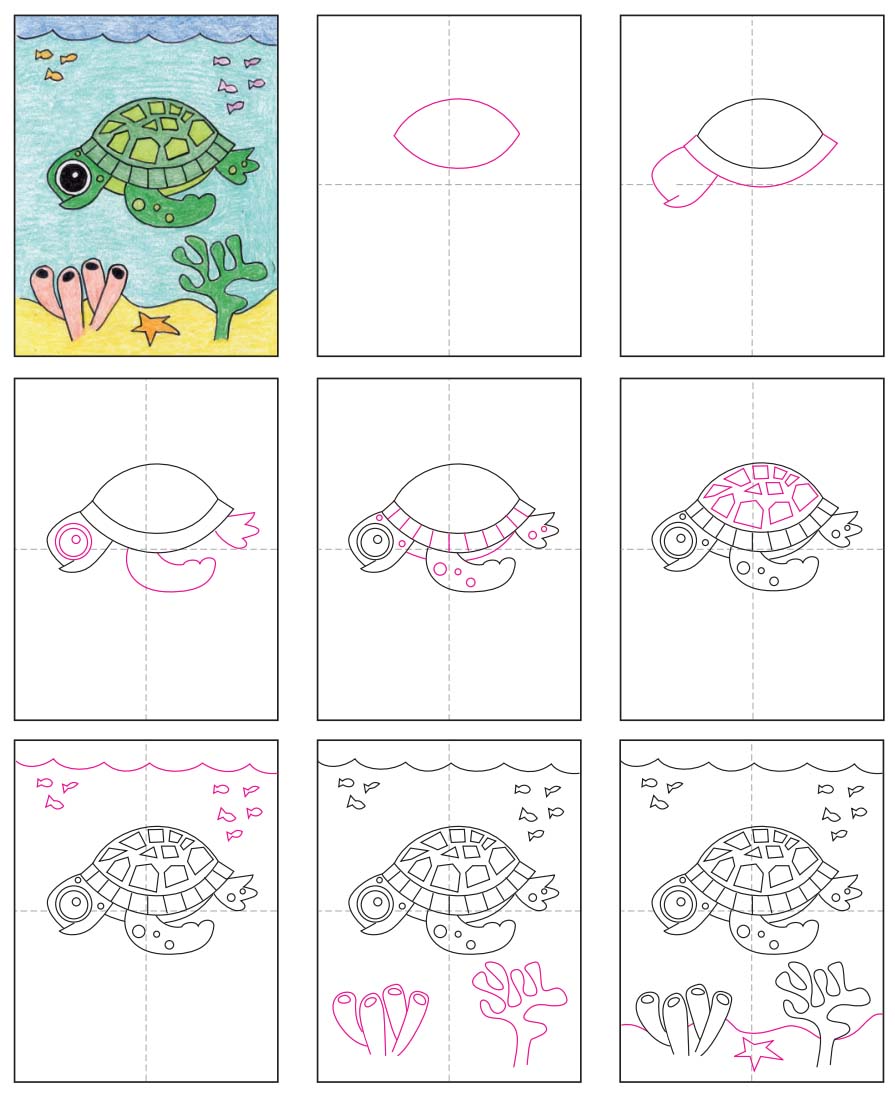 MATERIALS
Drawing paper
Black Sharpie marker
Crayons
DIRECTIONS
Time needed: 1 hour.
How to draw a Sea Turtle
Make guidelines. Draw the shell.

Add shell band and head.

Draw eye and legs.

Add shell lines and spots on skin.

Draw house shapes in the shell.

Add water and tiny fish.

Draw sea plants.

Add a sand line.

Trace and color with crayons.