Learning how to draw a dolphin can be tricky as they include so many curves. This tutorial breaks them all down into small steps.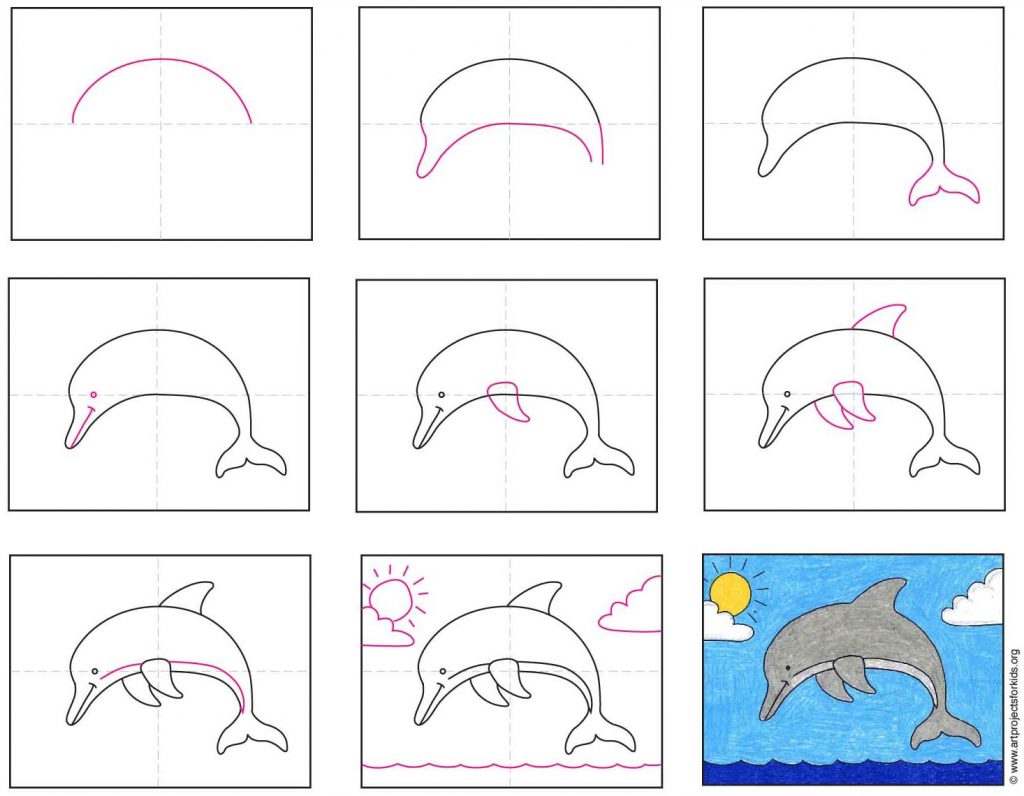 I think it helps to think of him as a banana with a tail. That long and narrow mouth looks just like the stem to me, it's just sitting off to one side a little.
Also, when it comes to coloring in your dolphin, try to color a bit lighter on his belly. It's an easy way to make him look a little more realistic.
MATERIALS
*The above product links are a referral. If you click through and take action, I'll be compensated a small amount, at no extra expense to you.
DIRECTIONS
Time needed: 1 hour.
How to Draw a Dolphin
Make guidelines. Draw the back curve.

Add a nose and the belly curve.

Add a tail.

Add the mouth and eye.

Draw one flipper.

Draw other flipper and fin. Erase inside line.

Add a belly line.

Add water, sun and cloud.

Trace in black and color with crayons.