Black history month projects can also give a nod to noted artists who live a bit south of us, like Bernard Hoyes from Jamaica.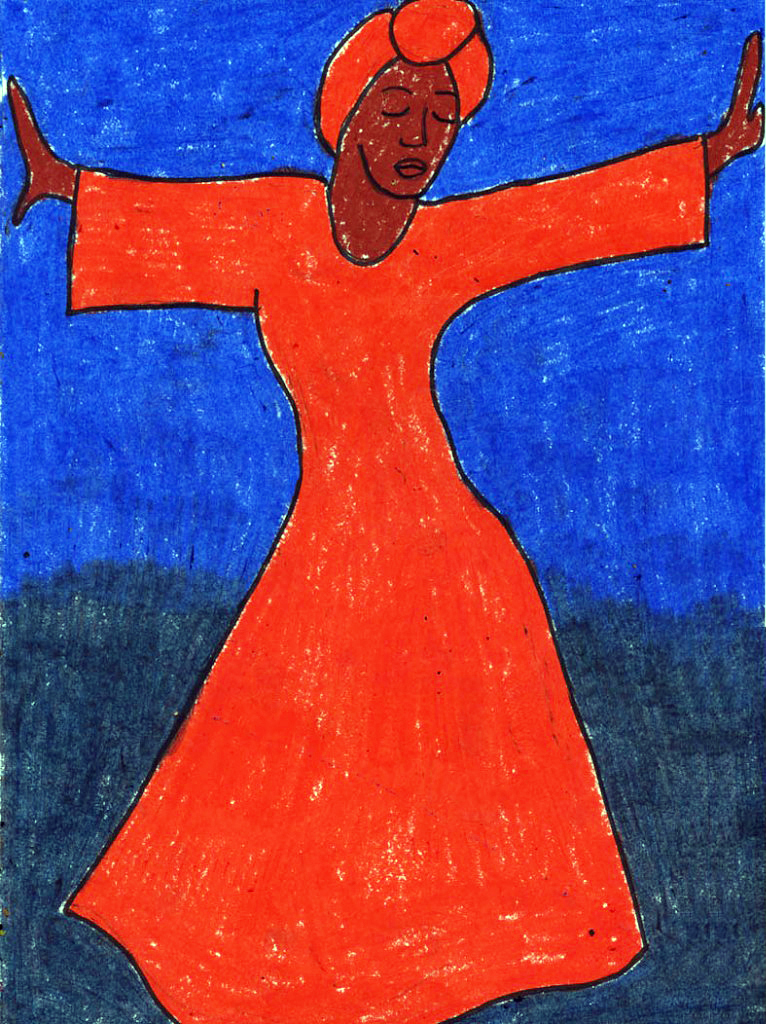 This tutorial not only simplifies some of his graceful dancing ladies, but is a good exercise in filling a whole sheet of paper, as the head, arms and dress must all touch the sides to get the right proportion.
FOLLOW UP PROJECT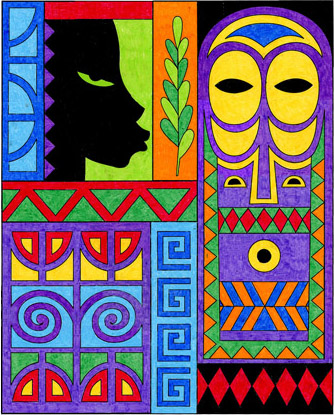 Now it's easy to make a classroom mural to celebrate the creative work of African American artist Lois Mailou Jones.
All you need to do is purchase a Lois Mailou Jones Mural template from my PDF Shop, have each student color a page, and then tape or glue it back together according to included directions.
It makes a special work of art for your classroom, and because everyone takes part, a collaborative experience as well.
MATERIALS
Drawing paper
Black marker
Crayons or oil pastels
DIRECTIONS
Time needed: 1 hour.
Draw a Dancing Lady
Make guidelines. Draw an oval.

Add neck and circle for headband.

Finish the head wrap.

Draw neckline and hands.

Connect the hands to the head with sleeves.

Continue the side of the dress.

Finish the curved hem.

Draw facial features.

Trace and color with crayons or pastels.
More Black History Projects