Here's how to draw Martin Luther King, with simple step by step instructions, to help students celebrate the life of this amazing man.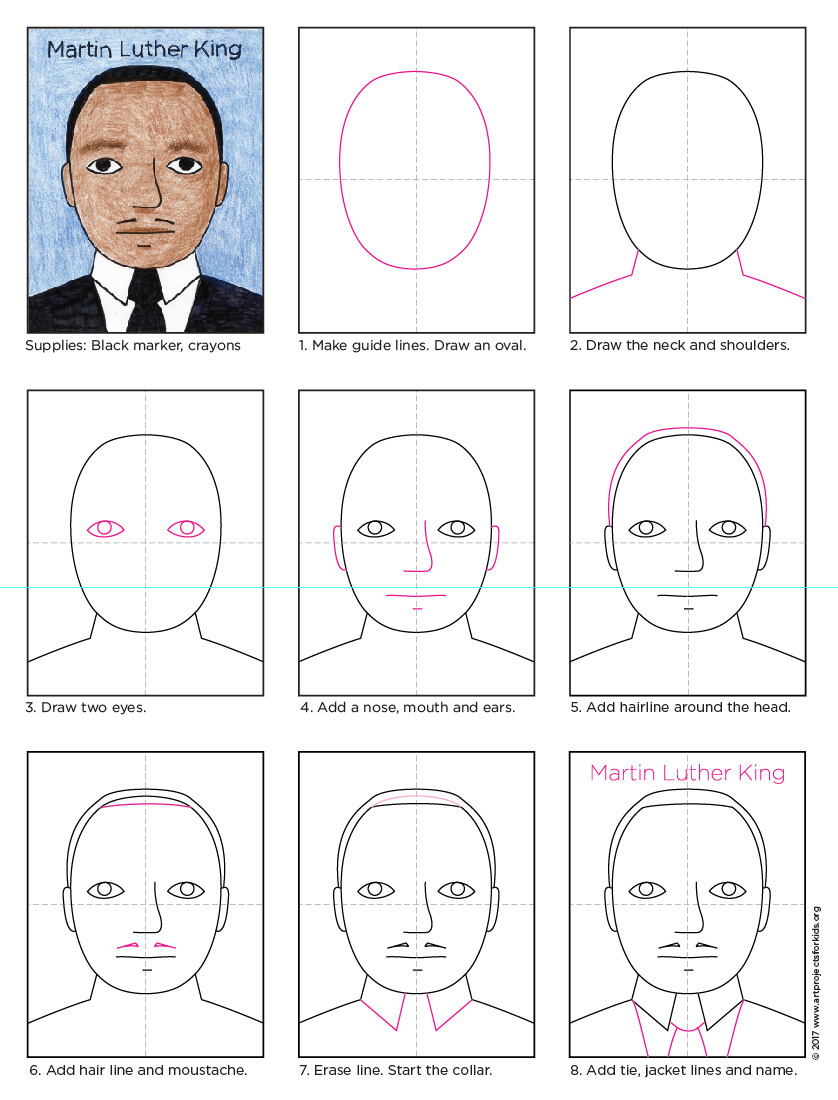 This tutorial is designed to be simple enough for younger elementary students, but still keep the interest and challenge of the older ones.
Making the hairline as shown, and the light eyebrows and slight moustache will all help viewers recognize this pretty famous man. Add slight shadow on one side of the face if you want to go for some extra realism.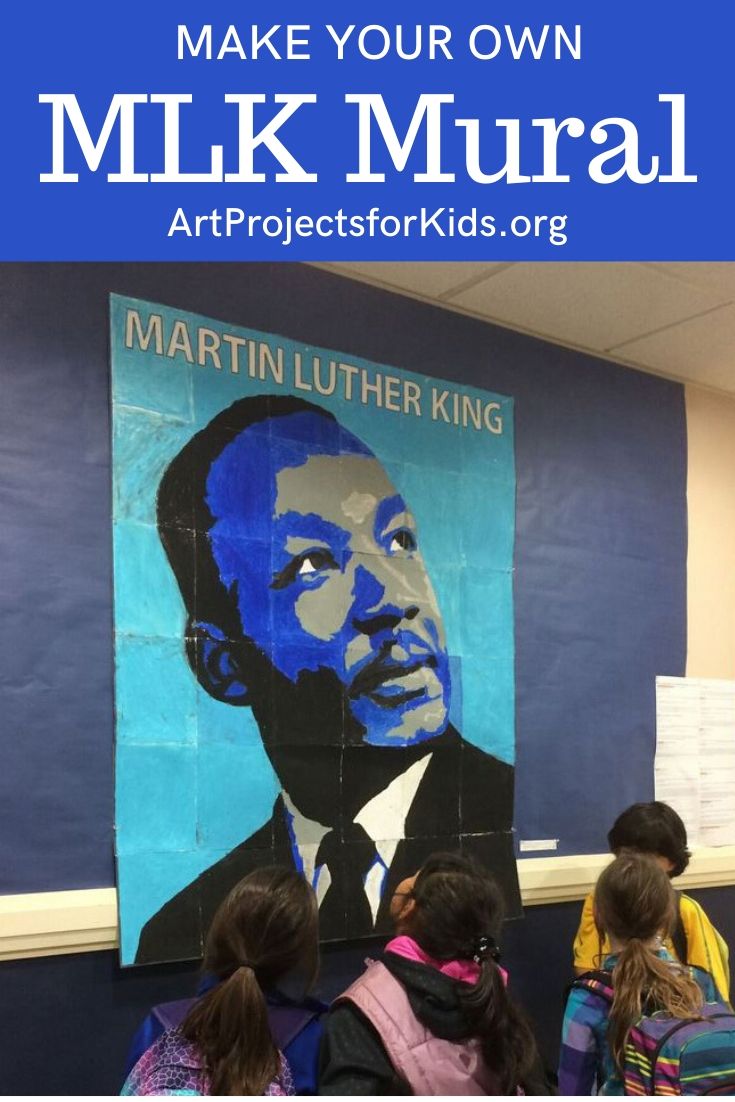 FOLLOW UP PROJECT
Now it's easy to make a classroom mural to commemorate the amazing life of Dr. Martin Luther King.
All you do is purchase a Martin Luther King Mural template from my PDF Shop, have each student color a page, and then tape or glue it back together.
It makes a special work of art for your classroom, and because everyone takes part, a collaborative experience as well.
MATERIALS
• Draw Martin Luther King PDF tutorial
• Drawing or multimedia paper
• Sharpie marker, black, fine tip*
• Sharpie marker, chisel tip*
• Crayons or watercolor paint
*The above product links are a referral. If you click through and take action, I'll be compensated a small amount, at no extra expense to you.
DIRECTIONS
Time needed: 1 hour.
How to Draw Martin Luther King
Make guidelines. Draw an oval.

Draw the neck and shoulders.

Draw two eyes.

Add nose, mouth and ears.

Add hairline over the top of his head.

Lower the front hairline a bit, add moustache.

Erase head line, and draw a collar.

Add a tie and jacket. Write name at the top.

Trace with a marker and color with crayons.
Save