Learn how to draw a field of poppies for this Veterans Day art project. Their bright red color can make a beautiful landscape drawing.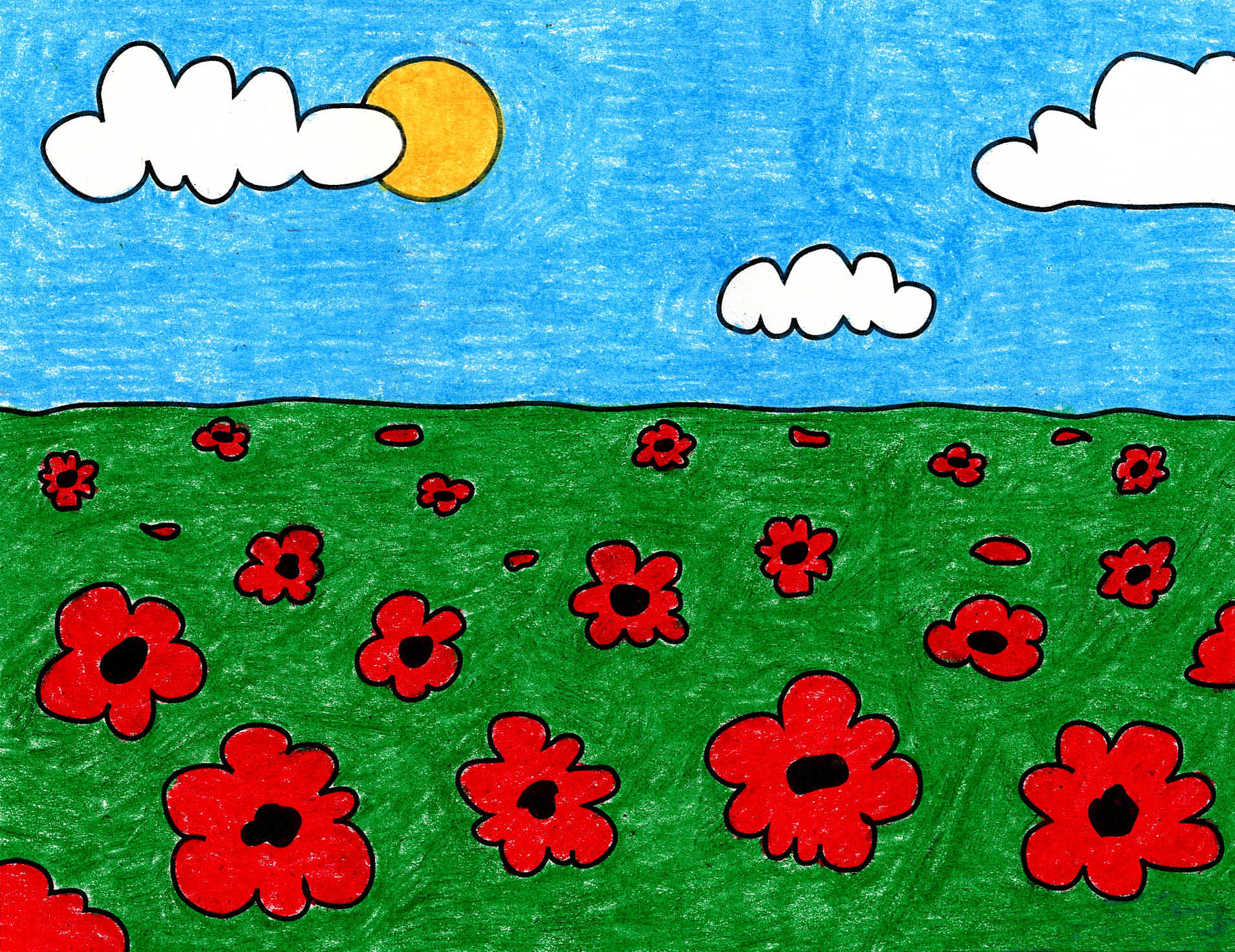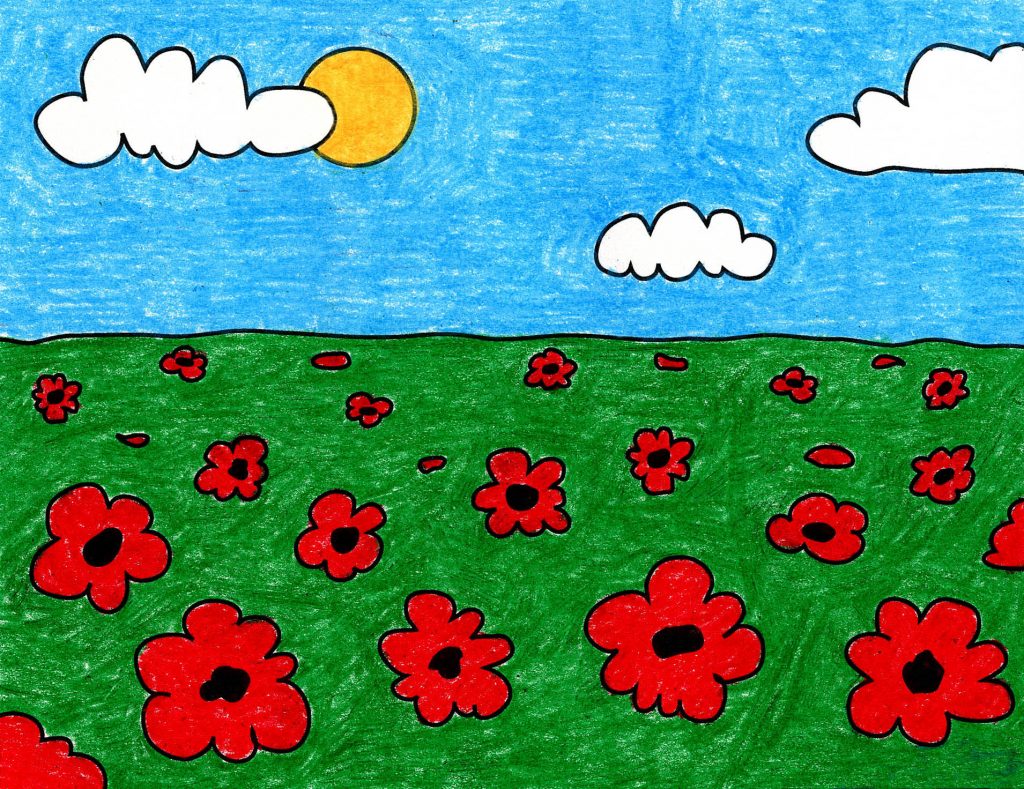 Every year on November 11th, U.S. citizens honor all U.S. service members, but in many other parts of the world, the day is also known as Remembrance Day. It's a day to remember the military personnel who lost their lives in war as well.
In conjunction with the spirit of Remembrance Day, many have made a tradition of wearing a simple red poppy. It is a reminder of the red poppies that were among the first plants to bloom in the devastated battlefields of northern France and Belgium.
This tutorial shows students how they can honor the day by drawing a field of many bright red poppy flowers, and if they change the scale of them a bit, add a lot of space to it as well.
MATERIALS
Drawing paper
Black marker
Crayons
DIRECTIONS
Time needed: 45 minutes.
How to draw a field of Poppies
Draw a horizon line.

Draw a row of large flowers near the bottom.

Add centers to the flowers.

Draw a row of medium flowers.

Add centers to the flowers.

Fill in the rest with smaller flowers.

Add centers to some of the flowers.

Finish the sky with clouds and a sun.

Trace with a marker and color.
Another Poppy Drawing Project