Learn how to draw leaves, and then put them in a grid. A variety of types, sizes and positions will make a pretty fall painting.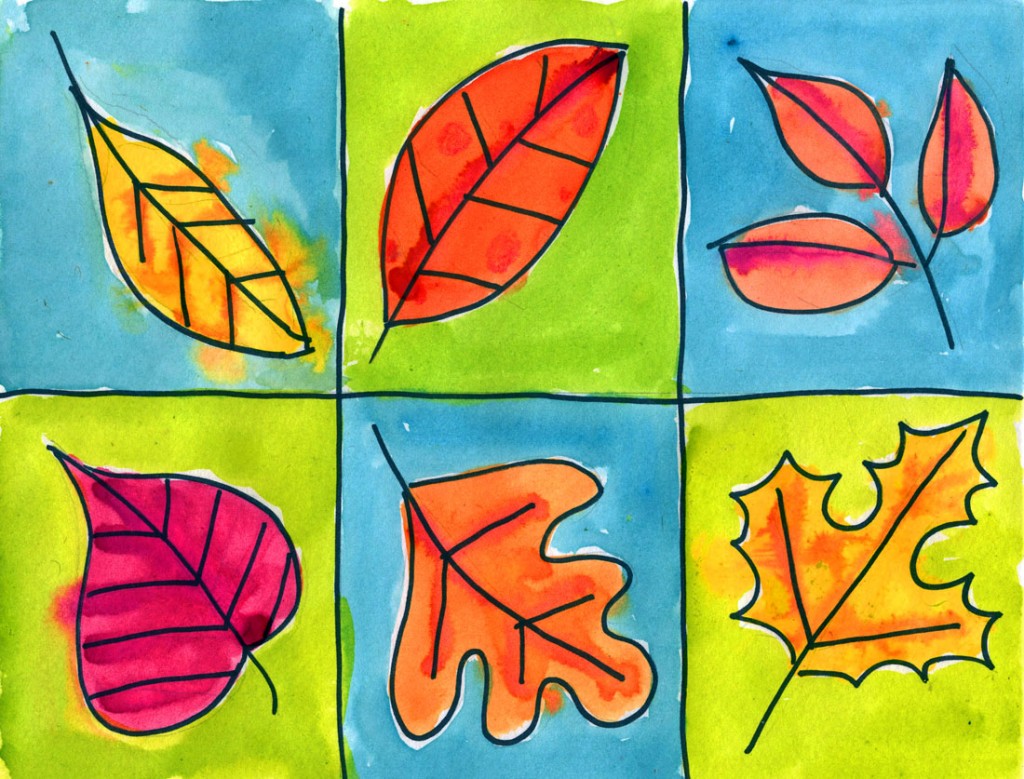 MATERIALS
*The above product links are referrals. If you click through and take action, I'll be compensated a small amount, at no extra expense to you.
DIRECTIONS
Print grid lines on the paper, or use a ruler to draw their own.
Draw a different type of leaf in each box.
Trace the drawing with a permanent black marker.
Paint the leaf and background carefully with liquid watercolor paint.
The add more color, paint an extra stripe of color right over the veins while they are still wet. The wet on wet colors will bleed and make soft shadows.