Below you'll find an easy step-by-step tutorial for how to draw Amelia Earhart and Amelia Earhart Coloring Page. Her old-fashioned flying helmet and goggles help tell her story.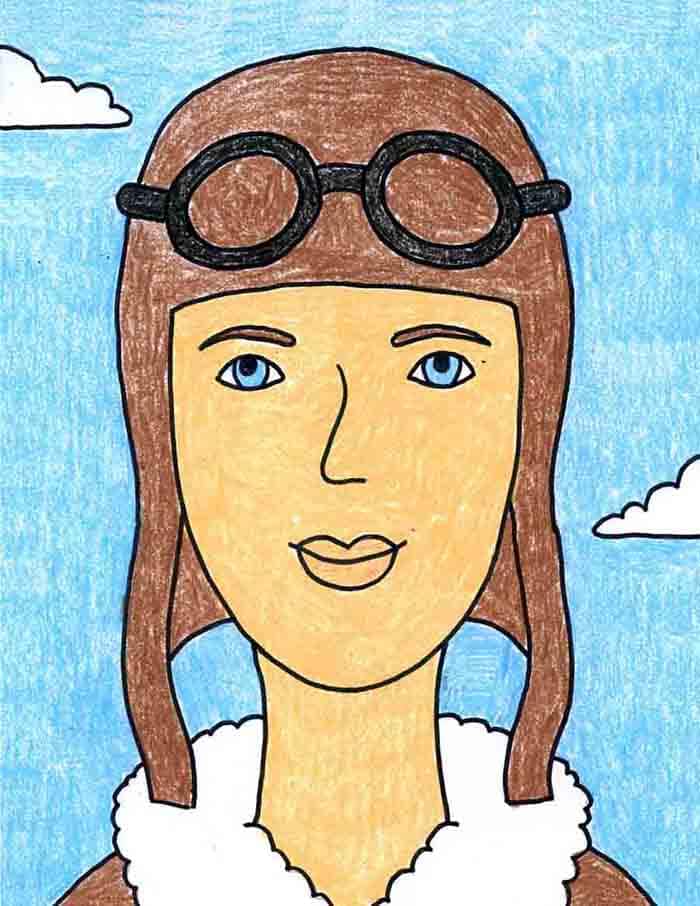 Learning how to draw Amelia Earhart is a great way to commemorate her brave life. She was an American aviation pioneer and author, and the first female aviator to fly solo across the Atlantic Ocean. This tutorial is designed to help young artists draw her face with as much likeness as possible, without getting too complicated. The fact that Amelia's short hair was often covered by her leather flying helmet, lets students concentrate on drawing nice, even features. Coloring Tip: Try to keep the colors true to her time. The leather helmet was most likely brown, as well as the jacket with the white fluffy collar.
Use the Button below to Download a PDF Tutorial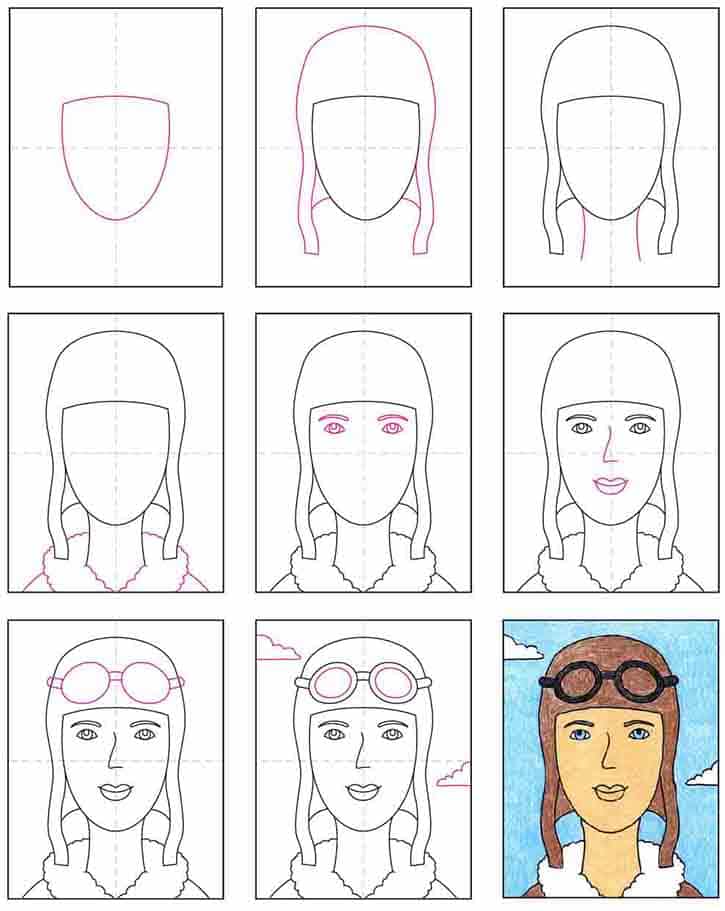 Amelia Earhart Coloring Page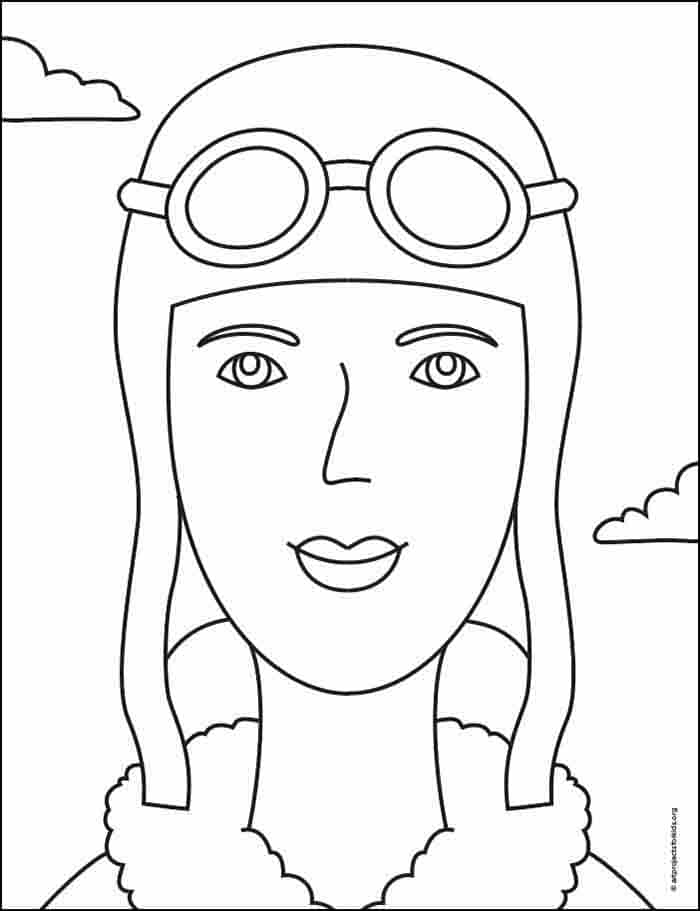 Materials to draw Amelia Earhart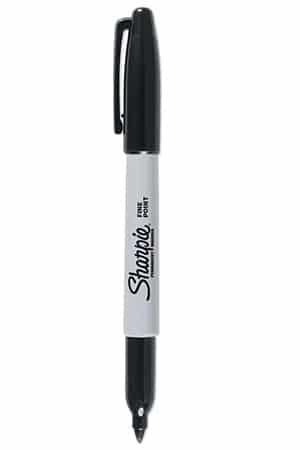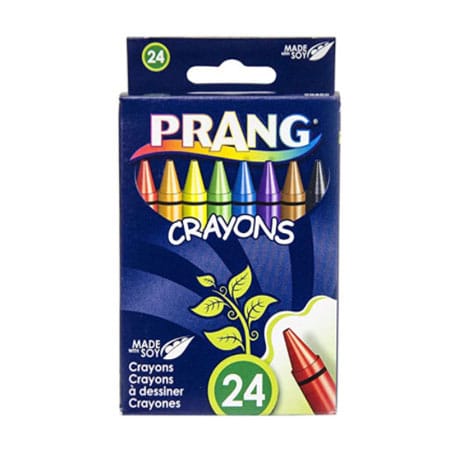 Step by Step Directions
Time needed: 1 hour.
How to Draw Amelia Earhart
Draw the face with a U shape.

Draw a helmet around the face.

Add the neck.

Draw a fuzzy collar and coat.

Add the eyes and brows.

Draw a mouth and nose.

Add goggles on the helmet.

Finish the goggles. Draw clouds in the back.

Trace with a marker and color.
More Famous Women to Draw