Easy How to Draw Big Ben Tutorial and Big Ben Coloring Page
Below you'll find an easy step-by-step tutorial for how to draw Big Ben and a Big Ben Coloring Page. It's all about simplifying those fancy details that are all over this amazing landmark building.
Big Ben Drawing
This How to Draw Big Ben tutorial will show students an easy way to get the look of this famous tower, without getting bogged down with too many details. By using basic shapes like squares, rectangles and squares, they can easily create this famous building with just a few simple tools like a marker and crayons. It's a fun way to pay tribute to what is arguably the most famous clock tower in the world. You can find the tower at the north end of the Palace of Westminster in London. The piece of Gothic Revival architecture has been standing since 1859.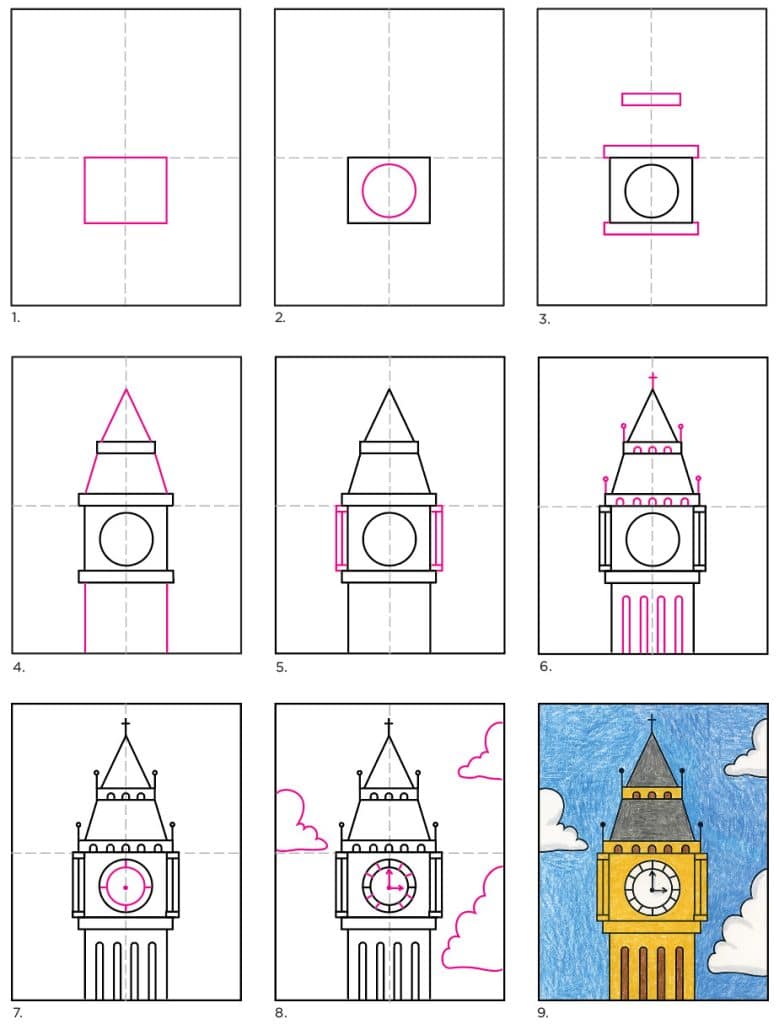 Big Ben Coloring Page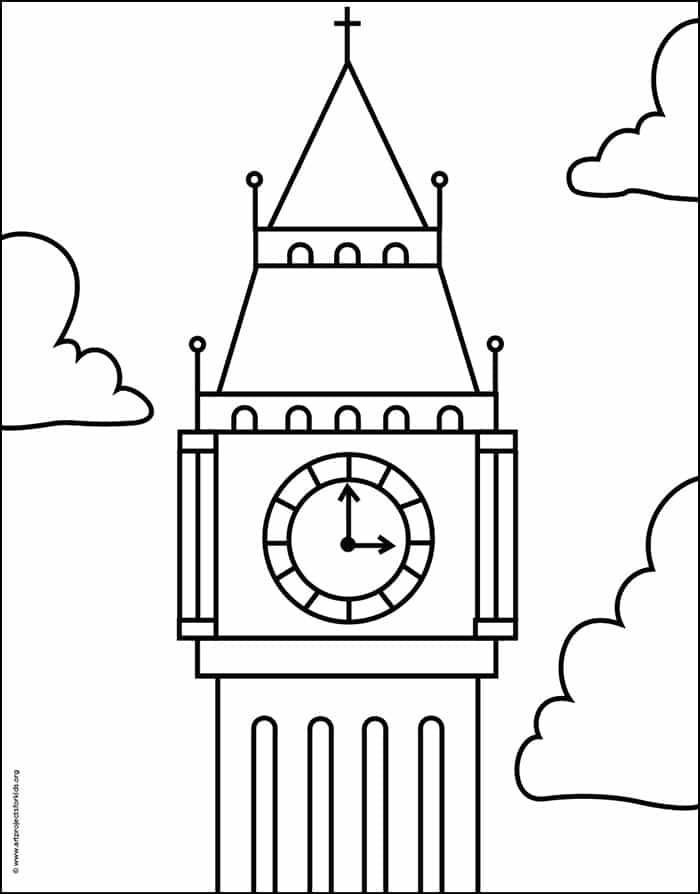 Materials for a Big Ben Drawing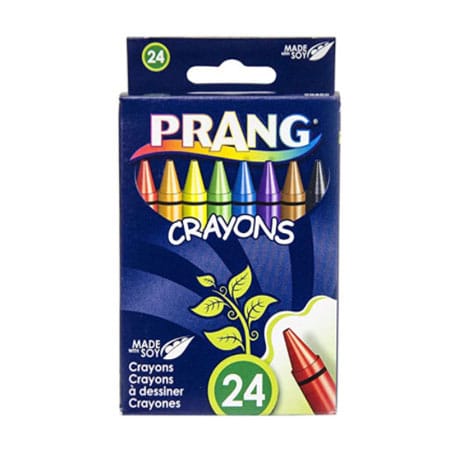 Step by Step Directions for a Big Ben Drawing
Time needed: 1 hour.
How to Draw Big Ben
Make guidelines. Draw a square.

Draw a circle inside.

Add 3 rectangles as shown below.

Draw the sides of the tower.

Add lines and rectangles as shown.

Draw the tower details.

Add the clock face, starting with 1/4 dividing lines.

Finish the clock. Add clouds in the background.

Trace with a marker and color.
More Buildings to Draw