Drawing Big Ben gets easier when you have some grid paper and a tutorial to follow. It's all about simplifying those many detailed and fancy shapes.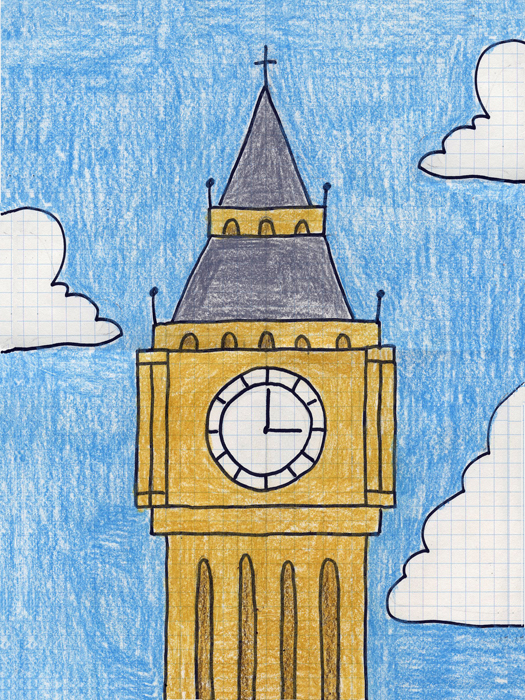 LIKE THIS DRAWING PROJECT?
There are more fun and easy drawing tutorials like this one, in my DRAW WORLD LANDMARKS ebook in my PDF Shop.
It covers twenty five landmarks from all over the world. Each project includes a finished color sample, full size line drawing, step-by-step tutorial, and a grid paper template.
Just click on the binder or HERE to learn more.
MATERIALS
Grid paper, 1/4″ lines
Marker
Crayons, markers or colored pencil
DIRECTIONS
For extra straight lines, try drawing this clock on 1/4 grid paper. The download has a sample on page 2.
Find the middle lines on the grid paper to help make your drawing symmetrical.
Draw the clock according to the steps in the tutorial
Trace the lines with a marker.
Color Big Ben with crayons or markers or colored pencils. The clock is mostly a gold color, with a gray roof.