Looking for projects for self portraits for kids? This one follows the basic proportions of the face, and leaves some space for a creative name.
If you're tired of getting tiny drawings from your students, then this one is guaranteed to produce larger results. Folding the paper to make creases that serve as guidelines forces them to fill the paper.
Drawing just half the face also happens to be a whole a lot less frustrating for those that obsess over making perfectly matching eyes, ears, etc.
It makes a good back-to-school project as it will help everyone learn each other's names, and doesn't require fancy supplies or take a lot of time. Who needs to start out the year that way?
By the way, if you like this project, then you might also enjoy my "Self Portrait Art Projects" ebook from my PDF Shop.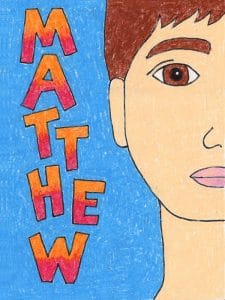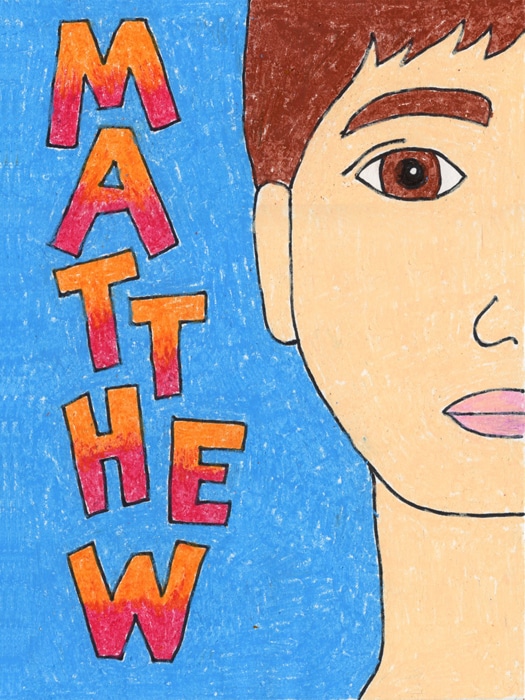 MATERIALS
Drawing paper
Pencil
Black marker
*The above product link is a referral. If you click through and take action, I'll be compensated a small amount, at no extra expense to you.
DIRECTIONS
Fold paper in half three times to create crease guide lines.
Draw the half portrait according to the instructions on the tutorial. Note that many of the features of the face are meant to fall right on the crease lines. This will be a big help in making a well-proportioned face.
Trace all the final art with a marker.
Color in with crayons. Two-tone letters are fun to add a little bit of a graffiti look.
Art Projects for Kids
Average rating:
0 reviews