Here's an easy pattern art project that starts with a template tracing of a maple leaf. Fill each closed section with a delicate pattern and you have a lovely work of art.
If any student ever asked me for the one thing they could do to become a better artist, I would say this … just take your time.
Slow down, don't rush, and look for detail in everything that you do.
The world is full of things that seem to happen overnight, but learning how to make a pen or pencil do lots of things, and making your eyes see lots of things takes time.
That's true for drawing people and places and things, and even true for simple drawing exercises.
This easy pattern art project with a maple leaf focuses on just the detail part of a drawing. It asks students to trace the template of a leaf, and then add as many different patterns inside as possible. It may sound simple, but it can quickly show what a difference detailed work can make. Those that pick a few simple patterns will probably have something that looks ho-hum, while those that really take it on, can have some eye-popping results.
Here are some amazing examples that a few older elementary students did back when I was in the classroom.
Keep in mind that this ability to focus and do detailed work also has a lot to do with the age of most elementary students. Kinder and first graders don't quite have that in place yet, and some 2nd and 3rd graders are just beginning to exercise it.
That's not to say that this is only a 4th and 5th grade project, all levels can benefit from some fine motor skill tracing and drawing. It's just that the expectations need to fluctuate a bit, depending on the age and grade level.
Note: Studying the Elements of Art? This is an obvious tie in with LINES and SHAPES.
Use the Button below to Download a PDF Tutorial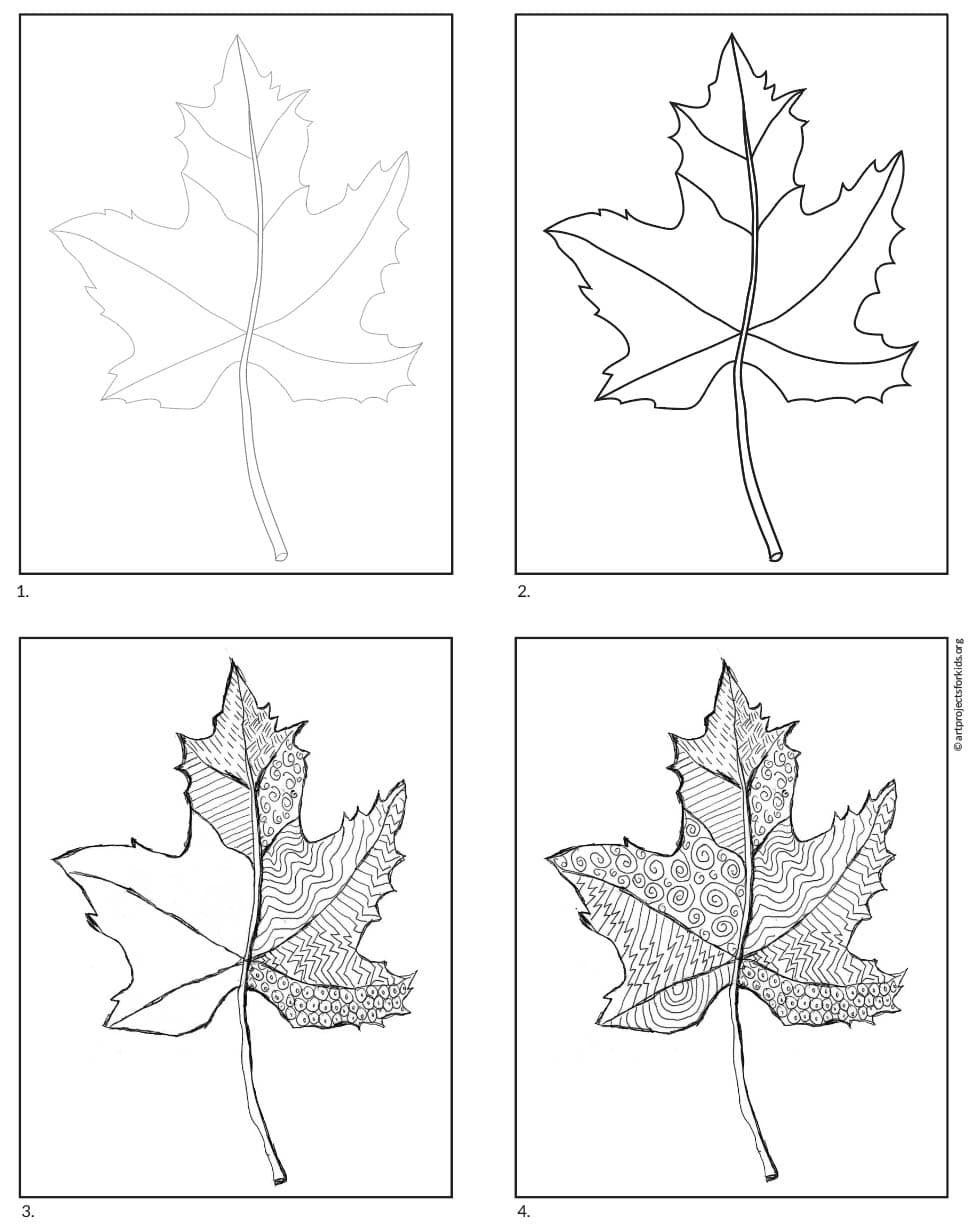 New! Coloring Page Gallery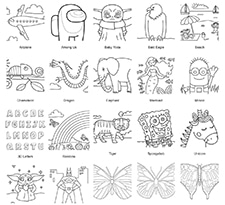 Here's a new option for busy teachers and parents. You can now easily download this drawing as a coloring page with the red button below. Just click to open it as a PDF, and save it to your desktop. You'll have a free coloring page that you can print as often as you want, for whatever kind of project you want. Use it for younger students that want in on the coloring fun, or as a full size visual aid for those that are following the drawing tutorial. For many more fun things to color, please see my COLORING PAGE GALLERY It's never been easier to see and download so many all in one place!
Line Art Maple Leaf Coloring Page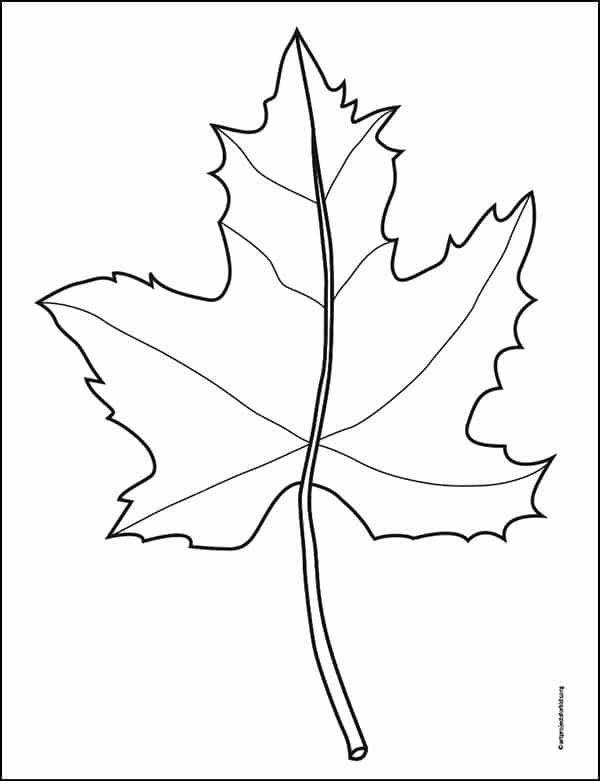 Materials for the Line Art Leaf
Directions for drawing a Line Art Leaf
Time needed: 45 minutes.
Line Art Maple Leaf
Print the light drawing of the leaf in the download.

Students trace the gray lines with a thin marker.

Each closed area gets filled with a different pattern.
The more detail and variety, the better!

Students continue until each section is filled.
Older students can go over the first tracing to make the lines have a thick and thin quality.
Pin me to your Pinterest Board!