Here's how to draw a Rubber Duck with his classic shape and bright yellow body. He could be the beginning to all kinds of fun drawing projects!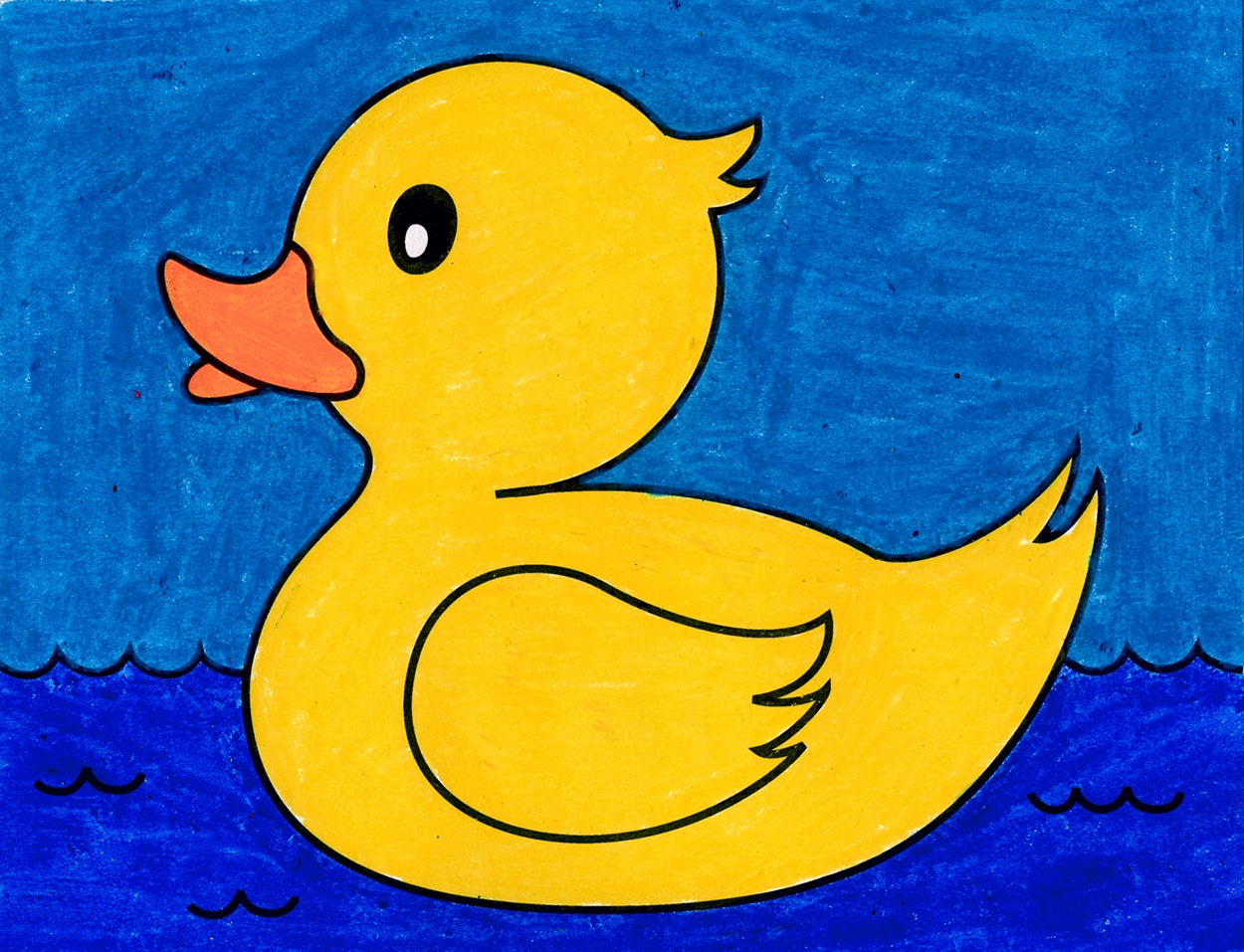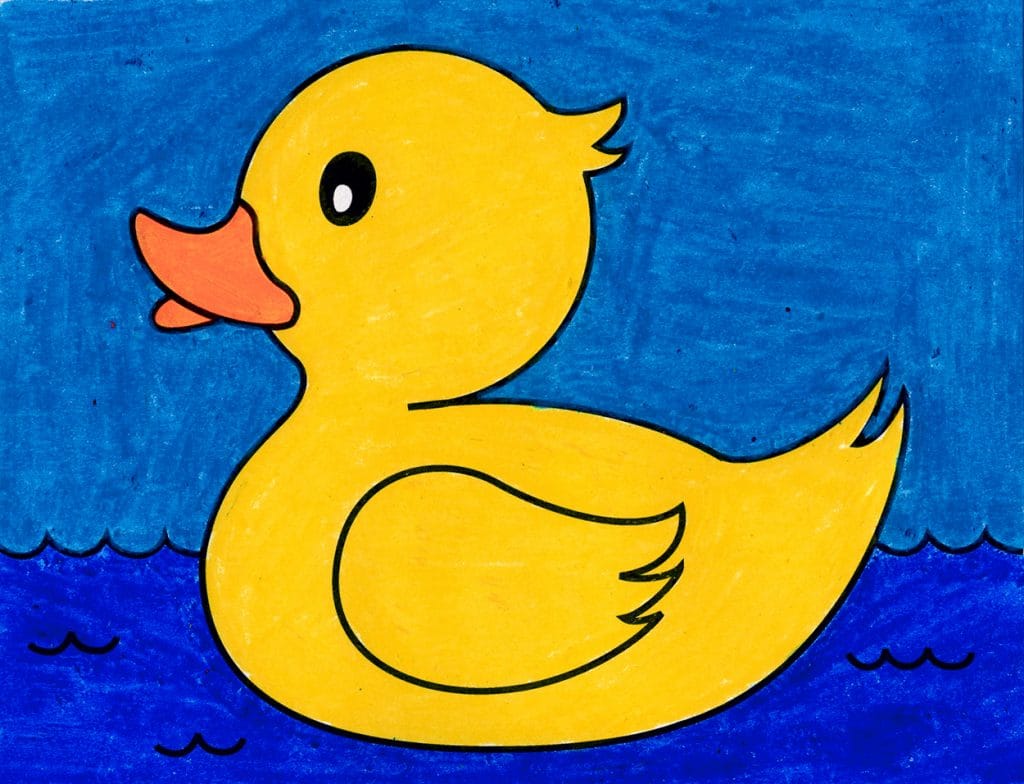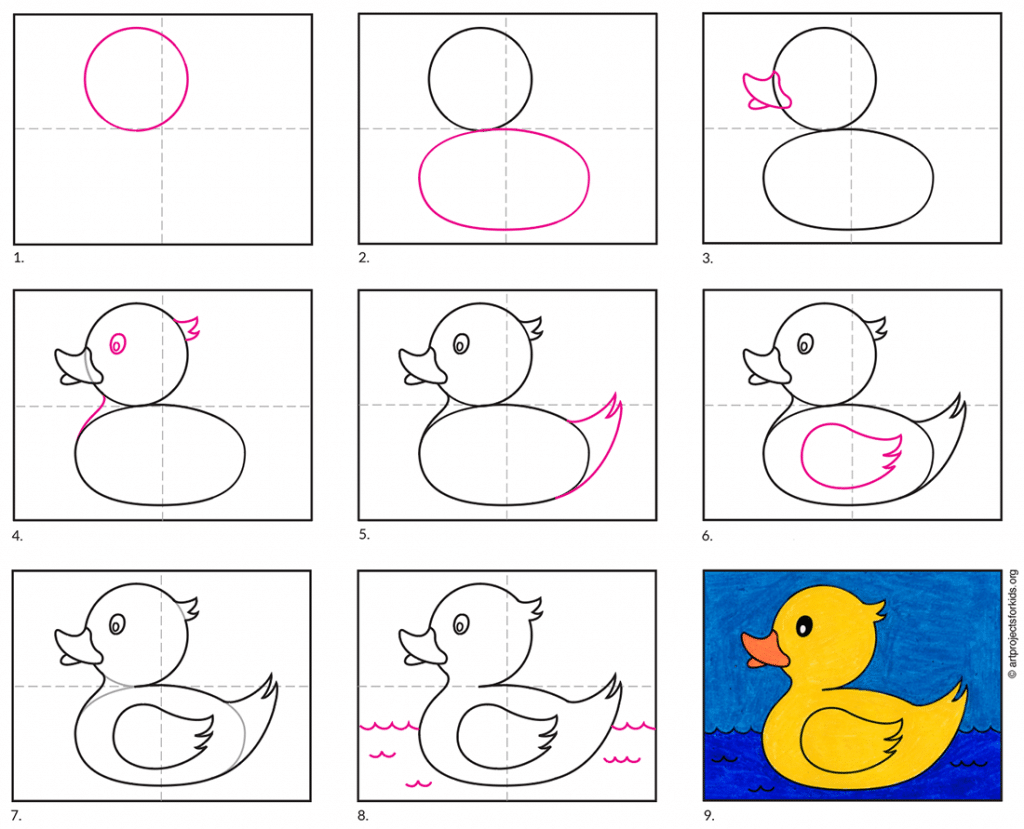 Rubber ducks have been recognized as the classic bathtub toy ever since Ernie, the cheerful Muppet on Sesame Street, first sang the catchy "Rubber Duckie" to his best bath buddy. The song actually rose to number 16 on Billboard's chart of hit tunes! Kids have been singing the praises of their water play pals ever since.
No need to keep this duck as a simple kinder drawing project though, as there's a tie that older ones can make to art history too. Did you know that Dutch artist Florentijn Hofman, created a series of giant floating sculptures of yellow rubber ducks, which have appeared all around the world? They have been spotted in the harbors of Hong Kong, Pittsburgh, Toronto, Kaohsiung, Baku, and Sydney.
A fun project for students learning about PROPORTION (one of the Principles of Design) could be to show them photos of Hofman's giant ducks in one of those harbors, and then have them draw their own rubber duck with things around it to reveal its own size. I don't know exactly what Hofman was trying to say with his work, but my guess is that over-the-top PROPORTION had a lot to do with it.
MATERIALS
Drawing paper
Black marker
Crayons
DIRECTIONS
Time needed: 25 minutes.
How to Draw a Rubber Duck
Draw a circle for the head.

Draw an oval body below.

Add the beak that overlaps the head.

Erase gray line, add eye, feather and neck line.

Add a tail.

Draw a wing.

Erase the gray lines shown.

Add water lines.

Trace with marker and color.