Below you'll find an easy step-by-step tutorial for how to draw a Rose and a Rose Coloring Page. Flattening out the shapes makes it easier for young artists to draw.
When it comes to drawing flowers, there's nothing that shares the sentiment of love as much as a rose does. They have come to symbolize love like no other.
The only catch to drawing roses, is that they are not nearly as simple as say, a daisy, which has all its petals spread out and is pretty easy to see. Roses, whether looking at them in profile, or top view, have lovely irregularly wrapped petals that are trickier to draw.
One solution is to draw a rose that is still in bloom, so it has just a few petals, and keep an easy side view. The layered shapes are much easier to see and draw, and young artists can spend more time adding detail to their leaves.
Or turning this into a card and writing a really lovely message inside.
Join my Email List and download this tutorial instantly!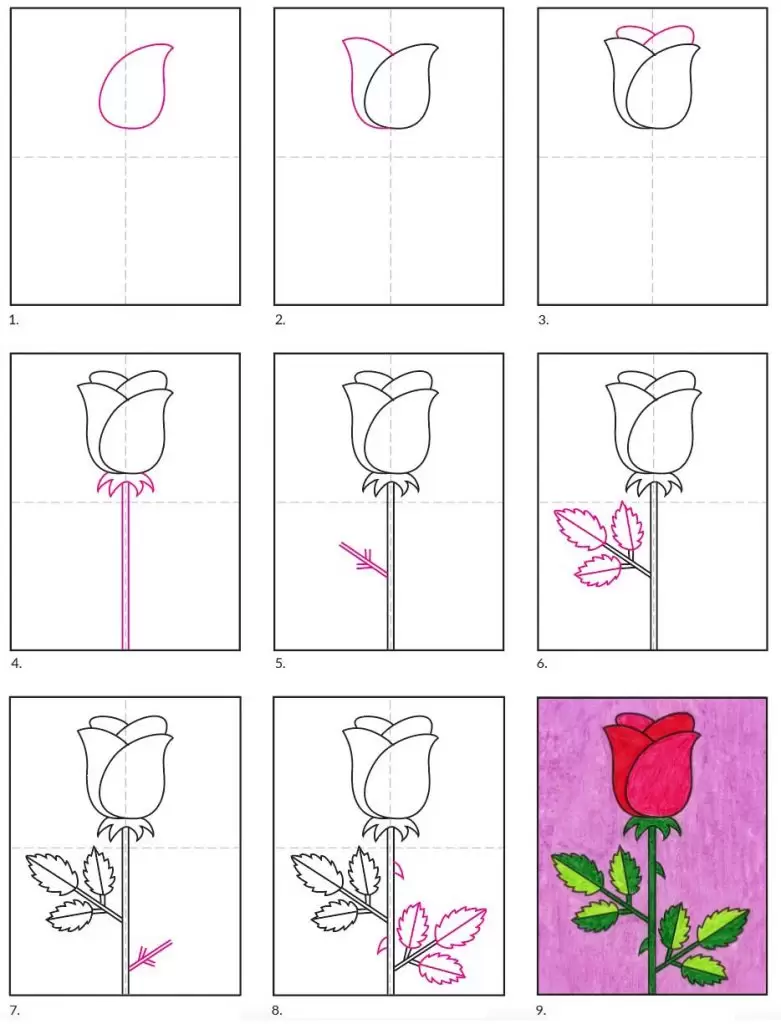 Rose Coloring Page
Another Easy Rose to Draw
Use the Button Below to Download this Tutorial
Easy Rose Coloring Page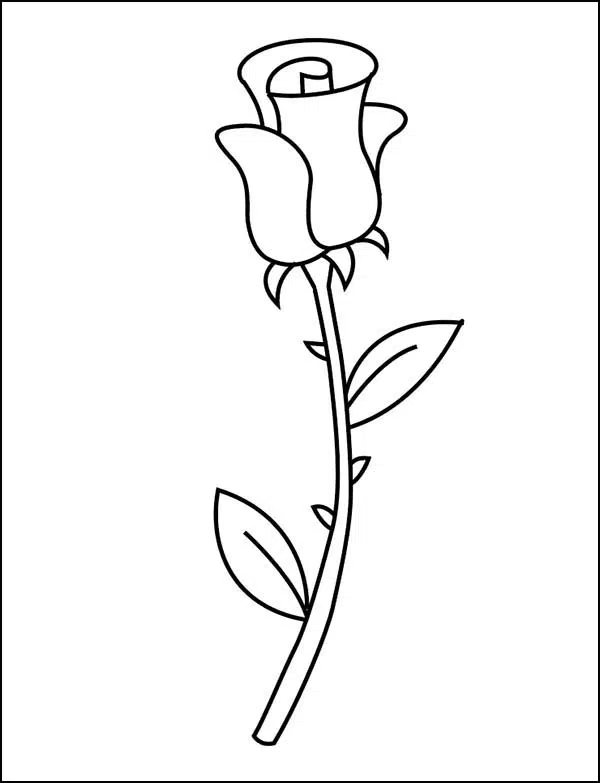 Materials for a Rose Drawing
Black Sharpie Marker. These fine point permanent marker pens make nice black outlines, have a good tip for coloring, and never bleed when they get wet. Use them with good ventilation and add extra paper underneath to protect your tables.
Prang Crayons. These are a bit softer than other crayons so they sometimes look like oil pastels. They also have a some nice brown shades that Crayola does not have unless you buy their larger boxes.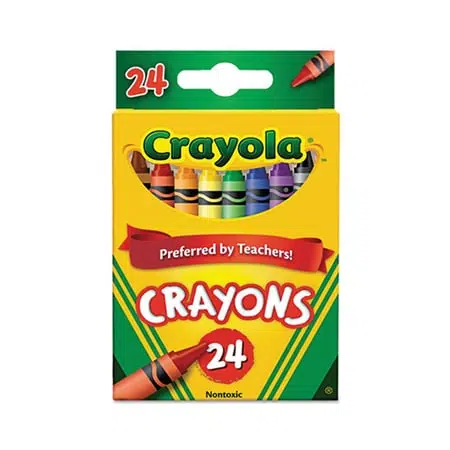 Crayola Crayons. The reliable brand that always works well. The 24 pack has some of my favorite golden orange and yellow colors that seem a bit richer and warmer than the ones Prang has.
Directions for Rose Drawing Step by Step
Time needed: 25 minutes.
How to Draw a Rose
Draw the large right petal.

Add the left petal behind the right.

Draw the top of two more petals.

Add the stem below the petals.

Start the left leaves with the stem.

Draw the leaves at each end,

Start the right leaves with the stem.

Draw the leaves at each end.

Trace with marker and color.