Easy How to Draw a Rose Tutorial Video and Rose Coloring Page
Below you'll find an easy step-by-step tutorial for how to draw a Rose Tutorial Video and a Rose Coloring Page. Simple shapes makes it easy for young artists to draw.
Drawing of a Rose
How to Draw a Rose Tutorial Video
When it comes to drawing flowers, there's nothing that shares the sentiment of love as much as a rose does. They have come to symbolize love like no other.

The only catch to drawing roses, is that they are not nearly as simple as say, a daisy, which has all its petals spread out and is pretty easy to see. Roses, whether looking at them in profile, or top view, have lovely irregularly wrapped petals that are trickier to draw.

One solution is to draw a rose that is still in bloom, so it has just a few petals, and keep an easy side view. The layered shapes are much easier to see and draw, and young artists can spend more time adding detail to their leaves. Or turning this into a card and writing a really lovely message inside.
Join "The Daily Draw" below to get this free download!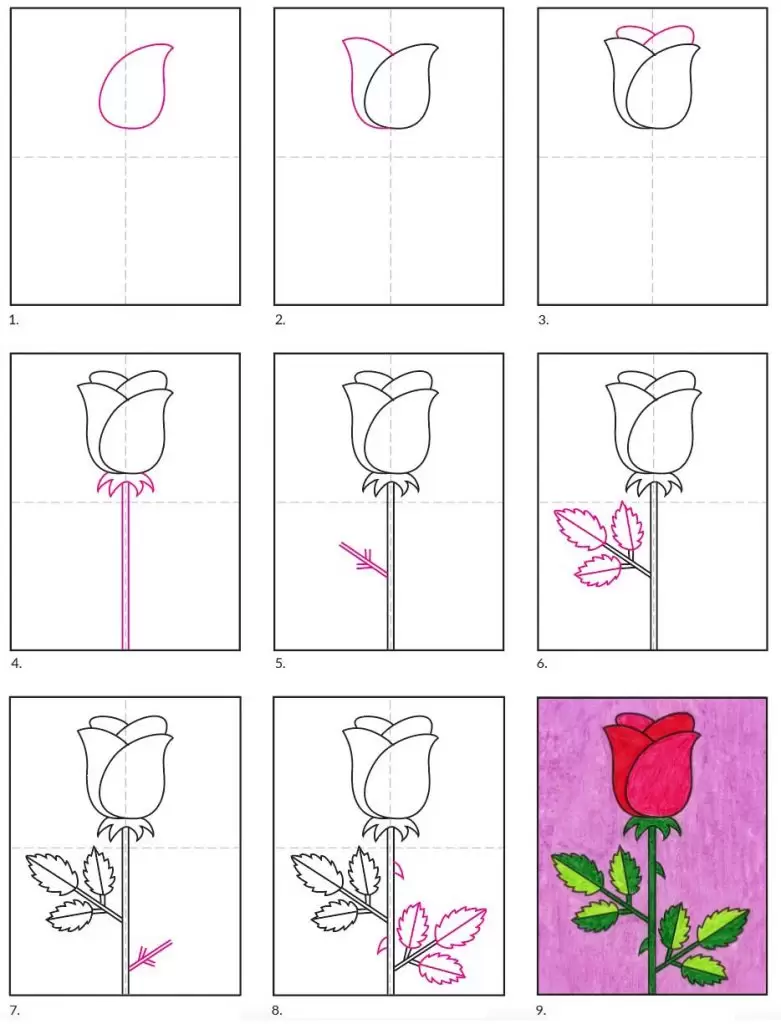 Rose Coloring Page
Another Easy Rose to Draw
Easy Rose Coloring Page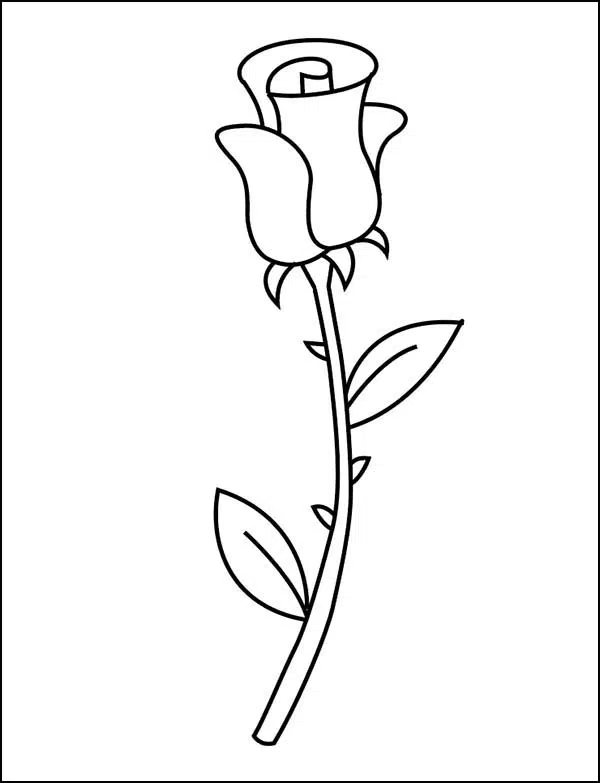 Materials
Drawing Paper. This is the good stuff you can buy in bulk for a good price.
Pencils. I like how this brand always makes nice dark lines.
Black Marker. A permanent marker will give you a dark black color.
Note: All of the above are Amazon affiliate links.
How to Draw a Rose Step by Step Easy
Time needed: 25 minutes
Rose Drawing Steps
Draw the large right petal.

Add the left petal behind the right.

Draw the top of two more petals.

Add the stem below the petals.

Start the left leaves with the stem.

Draw the leaves at each end,

Start the right leaves with the stem.

Draw the leaves at each end.

Trace with marker and color.
Already a Subscriber? Thanks, then use the download button below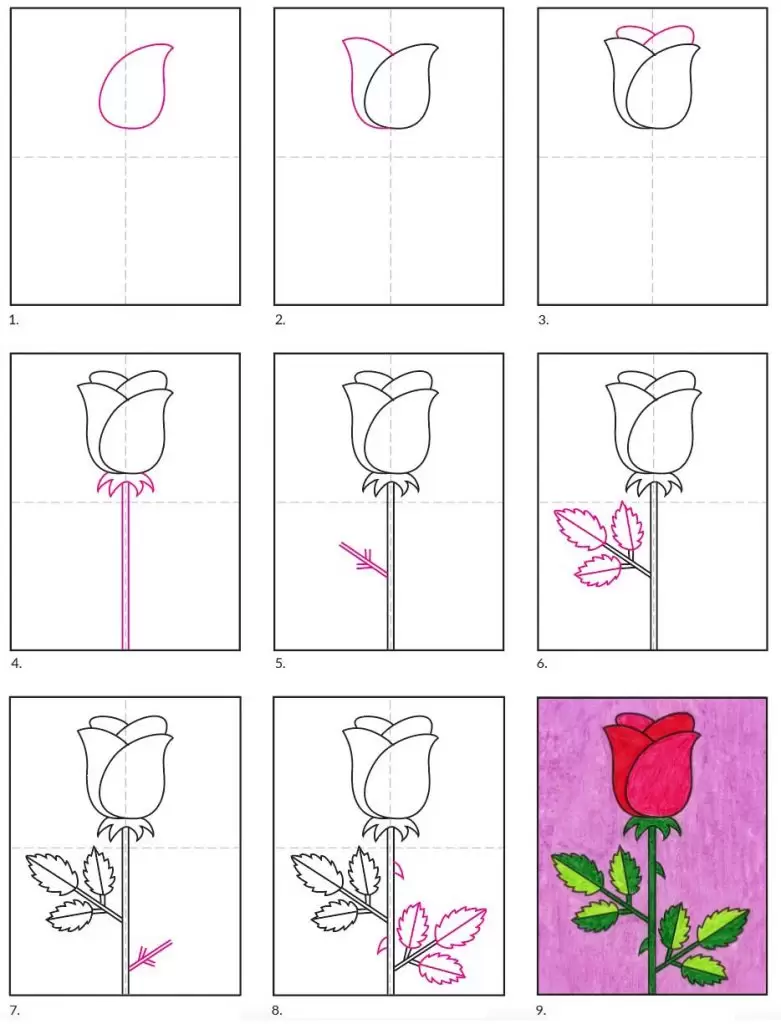 More fun Valentine Drawing Projects