Learn how to draw a poppy, the symbol of Memorial and Remembrance Day. Now you can see one in many stages of bloom in my step by step tutorial.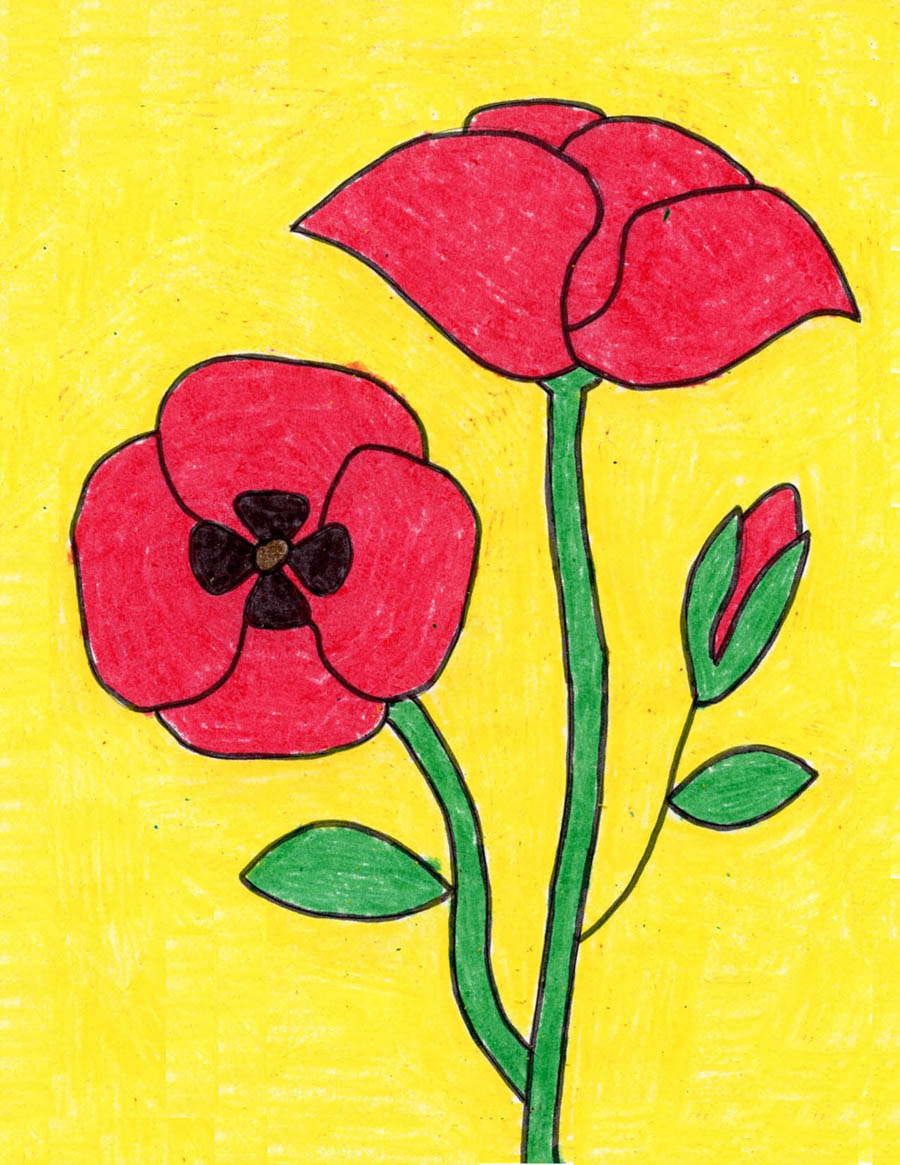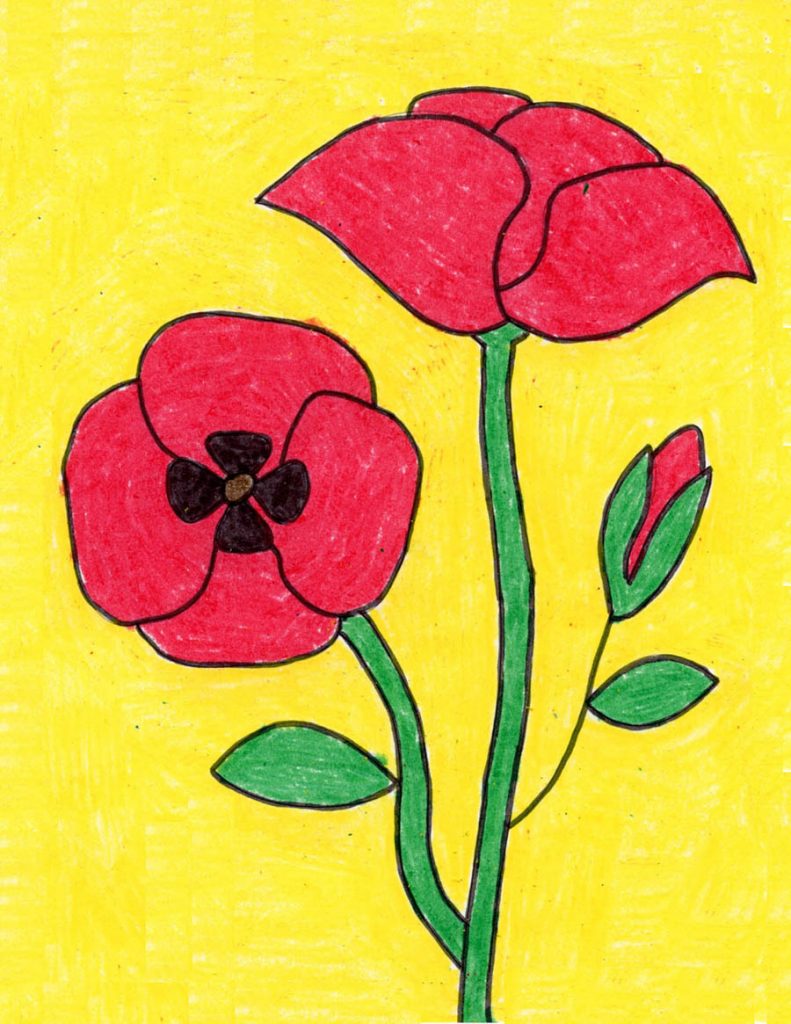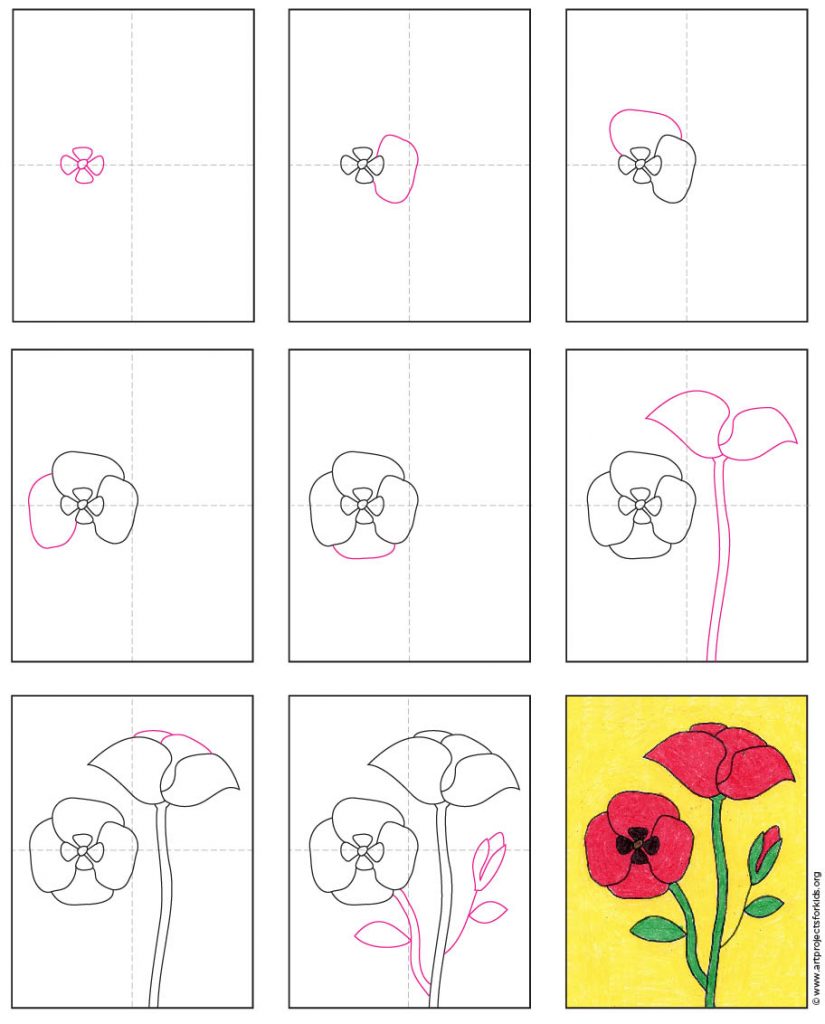 The wearing of poppies in honor of America's war dead is traditionally done on Memorial Day. In war-torn battlefields, the red field poppy was one of the first plants to grow.
Remembrance Day is also observed on November 11th in many countries to recall the end of hostilities of First World War on that date in 1918. It is sometimes known informally as Poppy Day owing to the tradition of the Remembrance Poppy.
This tutorial break down the petals into simple steps. If you start with the center, and then rotate the petals around, you'll have a nice pattern and won't have to erase any overlapping shapes.
MATERIALS
Drawing paper
Black marker
Crayons
DIRECTIONS
Time needed: 45 minutes.
How to Draw Poppy Flowers
Start with the center of the poppy.

Add a petal to the right.

Draw a petal on the top.

Add a petal to the left.

Draw a petal on the bottom.

Start the side view poppy.

Add petals to the top.

Finish with stems and leaves.

Trace with a marker and color.
Draw a Poppy Flower Plant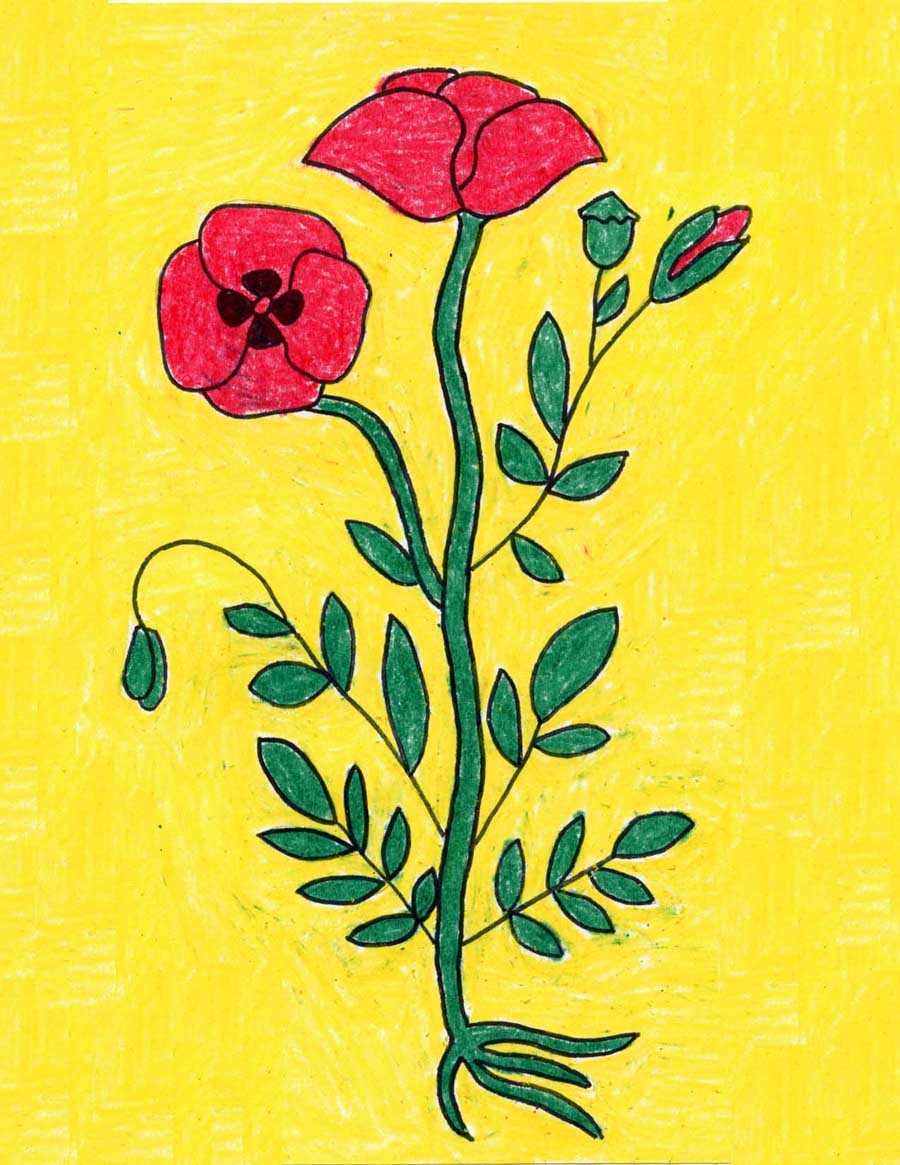 MATERIALS