Gee's Bend Quilt Art Lesson: How to Make a Paper Quilt Project
Try this paper quilt collage for a Black History Month art Project. Students can learn about a little about civil rights too with this lesson inspired by the women of Gee's Bend.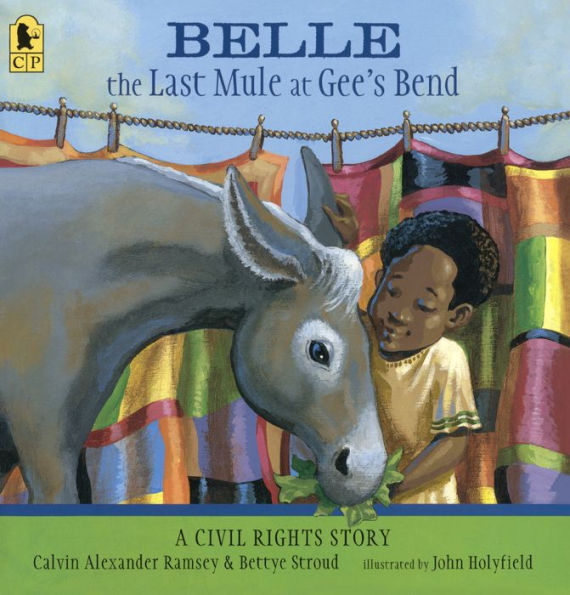 This Black History Month art project was inspired by the women of Gee's Bend, who live in a small and remote black community in Alabama, and have created hundreds of quilt masterpieces dating back to the early twentieth century. These quilters start by painstakingly taking apart old clothes by hand so as to use the ENTIRE piece of fabric. They didn't use MOST of it to make something new, they used ALL of it. To make sure this message gets across to my students, they are required to use ALL of their paper used to make this collage. This community also has a pretty fascinating connection to Dr. Martin Luther King. You can read the book "Belle, the Last Mule at Gee's Bend" to find out more. I had no idea this town played they a key role in the civil rights movement too. Amazing people.
Use the Button below to Download a PDF Tutorial
A Gee's Bend Coloring Page
Materials to make a Gee's Bend Collage
Recollections Card stock paper
Paper cutter
Scissors
Glue stick
Penny Sleeves
Scotch tape
*Affiliate link. If you click and take action, I may be compensated in a small way.
Follow Up Project: Color a Gee's Bend Mural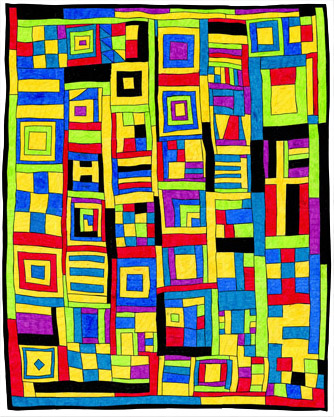 Now it's easy to make a classroom mural to celebrate the creative work the Gee's Bend quilters.
All you need to do is purchase a Gee's Bend Quilt template from my PDF Shop, have each student color a page, and then tape or glue it back together according to included directions.
It makes a special work of art for your classroom, and because everyone takes part, a collaborative experience as well.
Directions to Make a Gee's Bend Collage
Time needed: 1 hour.
Gee's Bend Collage
Cut paper to 2.5″ x 3.5″ trading card size.

Use different colored backgrounds for each card.

Cut up to make lots of mini collages, using ALL your scraps.
• Place four background cards on the table and four remaining cards are cut up into strips and squares, etc. Glue to the backgrounds in any arrangement desired. Important: Students must use ALL of their cut up paper. Layers are fine, it just needs to be all used up, just like the Gee's Bend women did with their clothes.
• Slide each card into a penny sleeve. This will help smooth out all the pieces and add a look of lamination.
• The cards are taped together on the back side with clear scotch tape.
• Each student can keep their own quilt, or the entire class could put theirs together to make a collaborative piece.
More Black History Projects