How to Draw a Snake Tutorial and Snake Coloring Page
Below you'll find an easy step-by-step tutorial for how to draw a Snake and a Snake Coloring Page. This one is a side view of a coiled snake.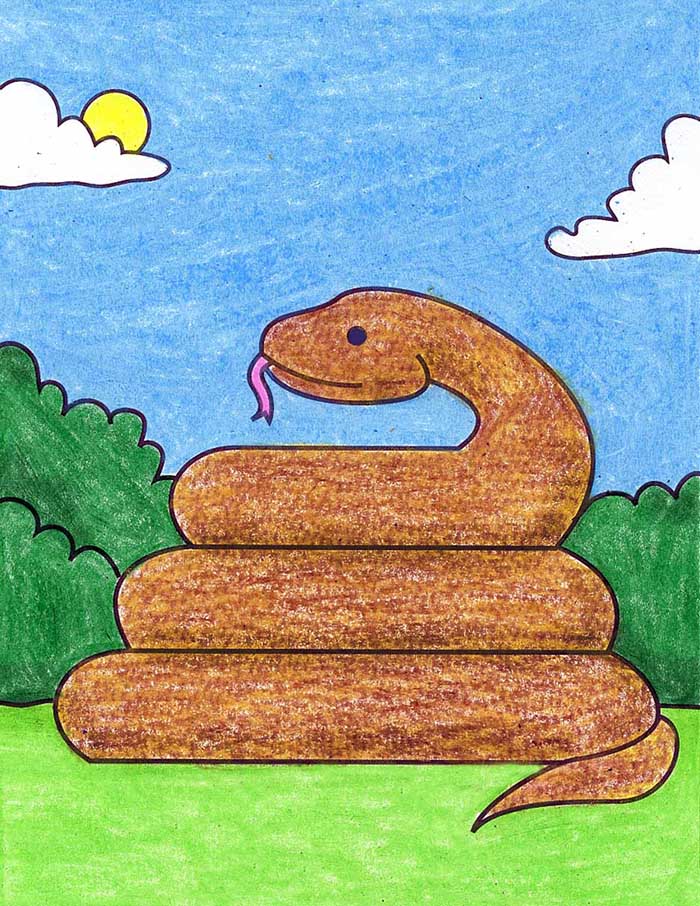 Drawing a snake that is wrapped up in a neat coil may sound like something that is tricky to draw, until you realize that it just takes a few straight and curved lines to achieve that look. It's all in your point of view!
TIP: This is also a great crayon rubbing project. The wound up snake body is easy to fill, and perfect for creating some "skin". No need for fancy rubbing plates either, this snake was rubbed with a brown crayon over a plastic mesh placemat, and then filled in with extra peach. Don't forget, TEXTURE is one of the Elements of Art.
Use the Button below to download a PDF Tutorial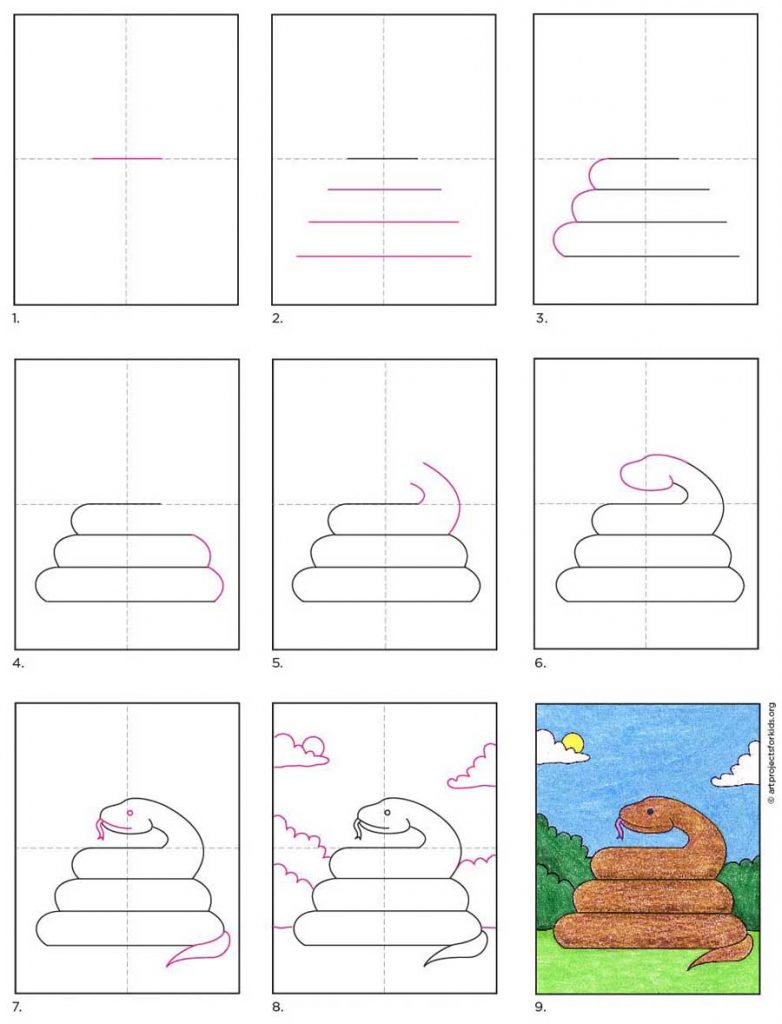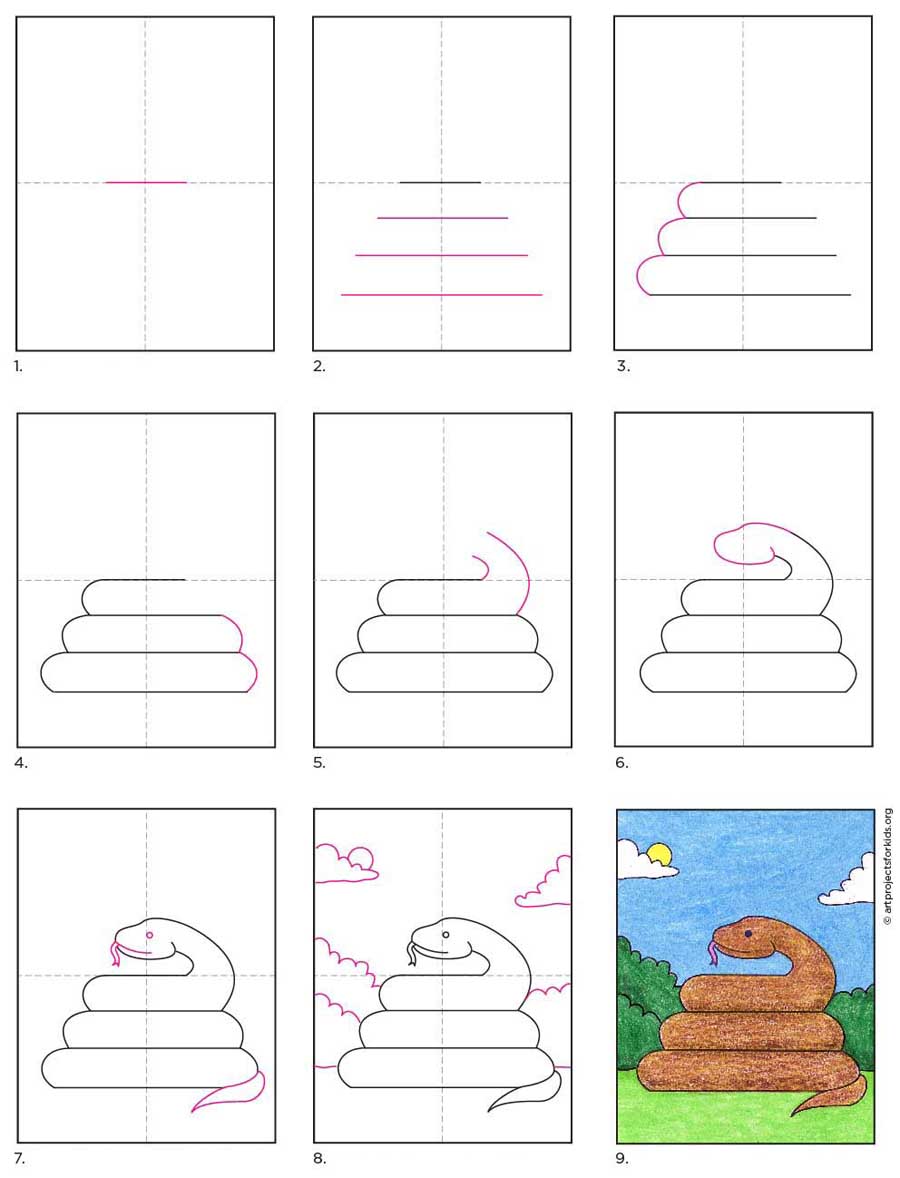 Snake Coloring Page
MATERIALS
Drawing Paper. This is the good stuff you can buy in bulk for a good price.
Pencils. I like how this brand always makes nice dark lines.
Black Marker. A permanent marker will give you a dark black color.
Note: All of the above are Amazon affiliate links.
DIRECTIONS
Time needed: 30 minutes.
How to Draw a Coiled Snake
Draw a center line as shown.

Add three longer lines below the first.

Connect the left ends with curves.

Start the right side with two curves.

Add the neck on the right.

Add the head.

Draw the face, and add the tail end.

Add a background and sky.

Trace the drawing with marker and color.
More Reptiles to Draw