Edward Hopper Art Project for Kids Tutorial and Edward Hopper Coloring Page
Below you'll find an easy step-by-step tutorial for how an Edward Hopper Art Project for Kids and Coloring Page. His landscape paintings were admired for the feelings they evoked.
Hopper Lighthouse Drawing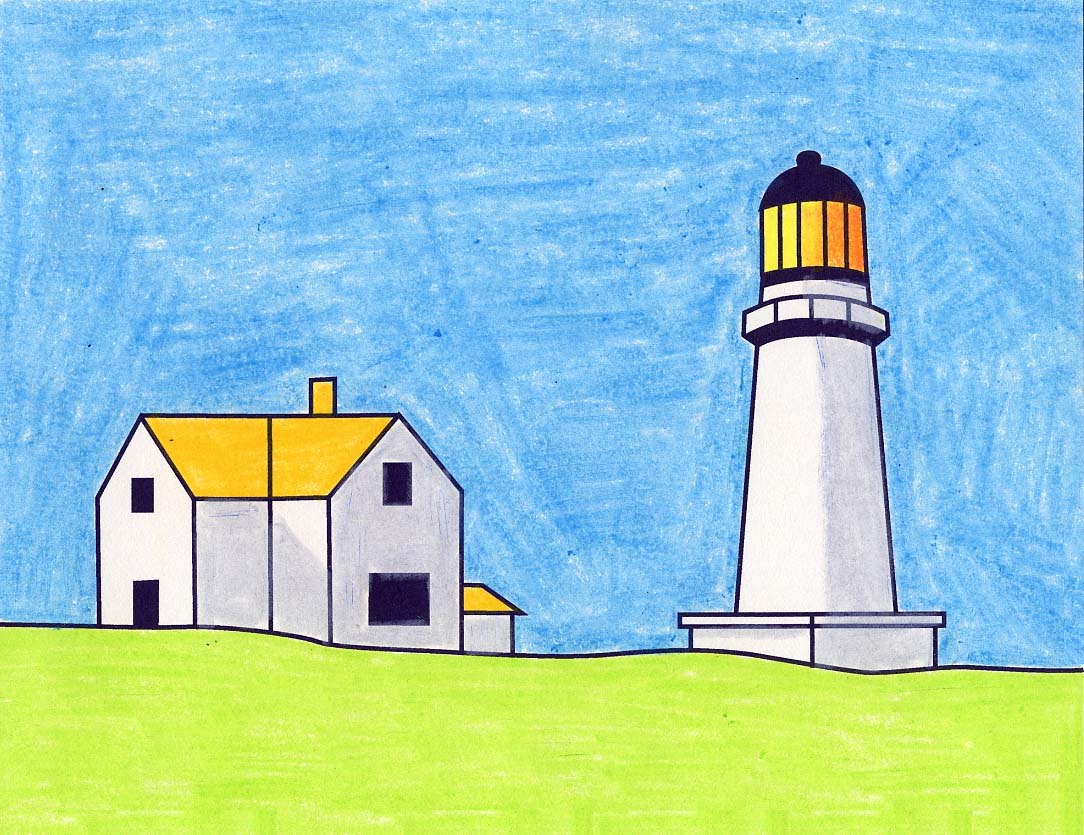 This Edward Hopper art project for kids will help students learn how to draw one of his famous "Lighthouse Hill" paintings. The house and tower have been simplified, but by eliminating leaving out details like trees, rocks, and clouds, a similar Hopper-like lonely feeling can still be conveyed.
Edward Hopper, an American painter, was famous for his realistic landscapes and cityscapes that always seemed to have a lonely, isolated quality to them. His paint skills were famously detailed and delicate, not the stuff that elementary students need to take on, but his compositions can always teach a thing or two. Here's his famous lighthouse on a hill painting.
My tutorial takes the essence of Mr. Hopper's painting, and turns it into a simple landscape drawings that is easy for them to see and replicate. The house is there with the same main shapes, as well as the lighthouse. That's plenty for students to concentrate on, so the hill in front is simplified to a great degree. If you are lucky enough to have some watercolor paper and watercolor paints, this makes a very pretty painting project.
But just to prove a point to those that may not have access to crayons at the moment, here's what the drawing can look like completed with crayons. Fortunately, there's a yellow green in every brand that looks wonderful for the grass, a yellow and orange that you can overlap for the lighthouse, and a light gray (which I usually find too light!) that is perfect for some subtle shadows.
Students can find out what kind of feeling their landscapes project when there's no fluffy clouds, or busy trees, or lots of detail in the landscape. Just wide open space.
Use Button below to Download a PDF Tutorial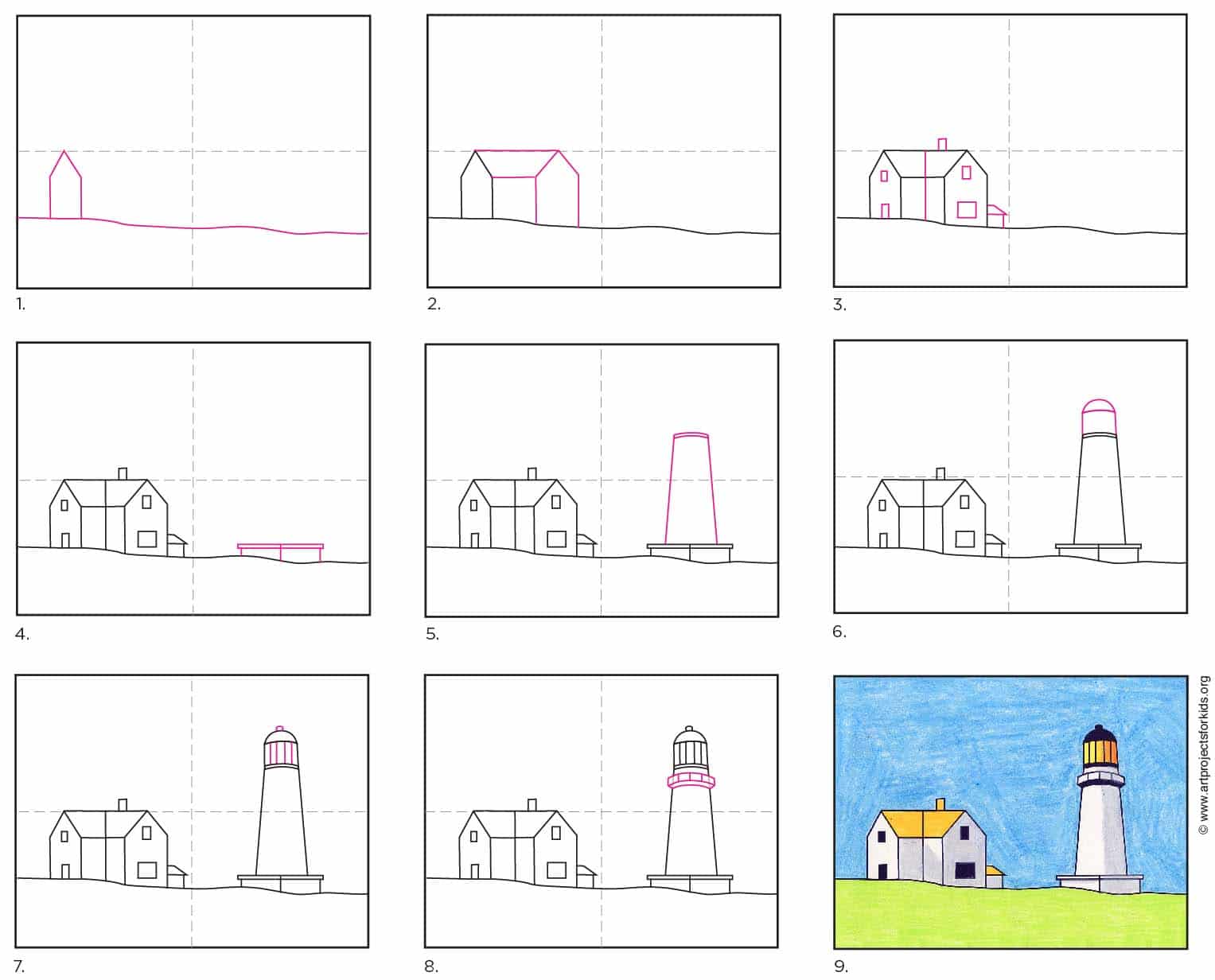 Hopper Coloring Page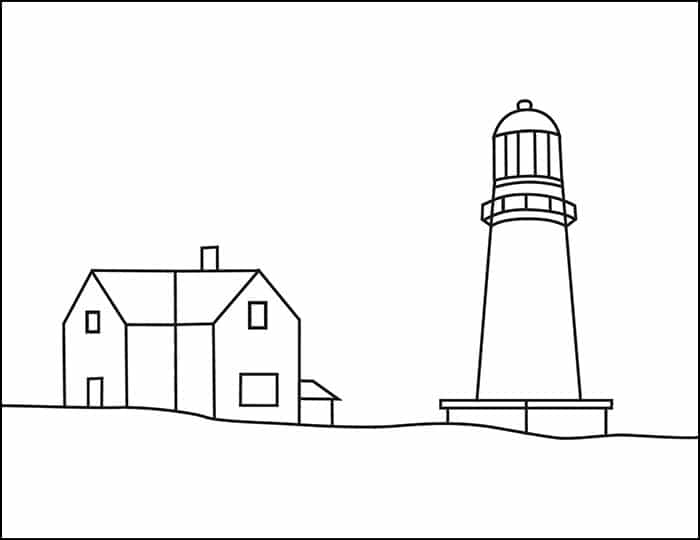 Materials for Edward Hopper Project
Step by Step Directions for Hopper Art Project
Time needed: 45 minutes.
How to Draw like Hopper
Draw a horizon line and start the house.

Frame more of the house.

Finish the house with windows and more.

Draw the base of the lighthouse.

Start the tower.

Add the window cap on the top.

Draw window top details.

Add the round panel near the top.

Trace, color and add shadows.
Save me to your Pinterest Board
More Waterscape Drawing Projects