Learn how to draw like Edward Hopper with this easy step by step tutorial. His landscape paintings were admired for the feelings they evoked.
Edward Hopper, an American painter, was famous for his realistic landscapes and cityscapes that always seemed to have a lonely, isolated quality to them.
Hopper's paint skills were famously detailed and delicate, not the stuff that elementary students need to take on, but his compositions can always teach a thing or two.
This project will help students learn how to draw one of his famous "Lighthouse Hill" paintings. The house and tower have been simplified, but by eliminating leaving out details like trees, rocks, and clouds, a similar Hopper-like lonely feeling can still be conveyed.
TIP: This is a great time to bring out those super light gray crayons. They may often seem too light for other jobs, but happen to be the perfect shade for these shadows.
Use Button below to Download a PDF Tutorial
Hopper Coloring Page
Materials for How to Draw like Edward Hopper
Black Sharpie Marker. These fine point permanent marker pens make nice black outlines, have a good tip for coloring, and never bleed when they get wet. Use them with good ventilation and add extra paper underneath to protect your tables.
Prang Crayons. These are a bit softer than other crayons so they sometimes look like oil pastels. They also have a some nice brown shades that Crayola does not have unless you buy their larger boxes.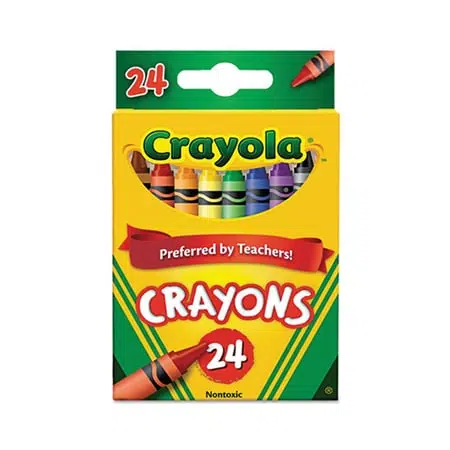 Crayola Crayons. The reliable brand that always works well. The 24 pack has some of my favorite golden orange and yellow colors that seem a bit richer and warmer than the ones Prang has.
Step by Step Directions for How to Draw like Edward Hopper
Time needed: 45 minutes.
How to Draw like Hopper
Draw a horizon line and start the house.

Frame more of the house.

Finish the house with windows and more.

Draw the base of the lighthouse.

Start the tower.

Add the window cap on the top.

Draw window top details.

Add the round panel near the top.

Trace, color and add shadows.