Easy Coloring Page of Kids Flying
Looking for a way for to have students color themselves flying? This template is made to support a lesson about Tar Beach, by Faith Ringgold, who wrote the book "Tar Beach". In it, Cassie imagines herself flying over the George Washington bridge.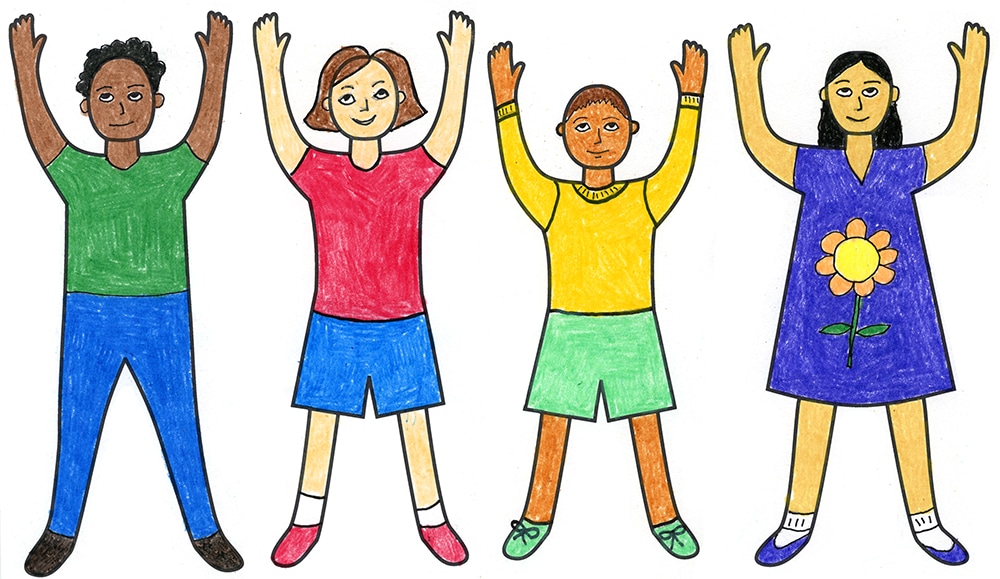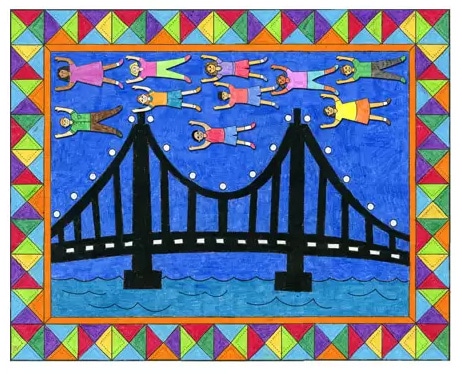 Now teachers that would like to expand on having their students imagine themselves flying, have some quick help with this easy set of coloring pages. It has four different body types, with outlines of clothes included. Students can choose which one fits their needs, and then add their own hair and face. Use it with the Faith Ringgold Mural template in my PDF shop, or make your own display. Either way, it's a quick and easy solution for those that want to build on the flying theme.