Easy How to Draw a Poodle Tutorial and Poodle Coloring Page
Below you'll find an easy step-by-step tutorial for how to draw a Poodle and a Poodle Coloring Page. The puffy cloud shape works for the head, body, feet and tail.
If students can draw a cloud or a simple flower shape, they can learn how to draw a poodle. The one is rather cartoon looking, with a simplified puffy body, but sometimes the extra easy things can be the most fun to draw. And if students do opt to go for the classic white poodle look, encourage them to be sure to color the background, so he or she really shows up!
Use the Button below to Download a PDF Tutorial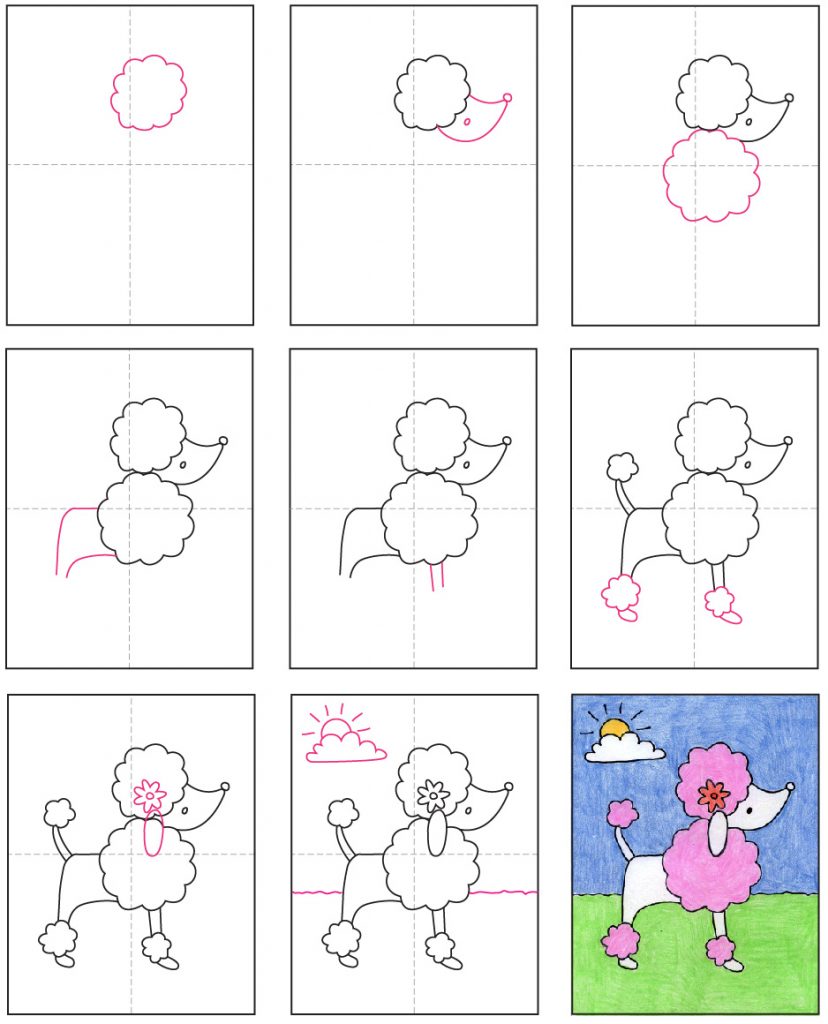 Poodle Coloring Page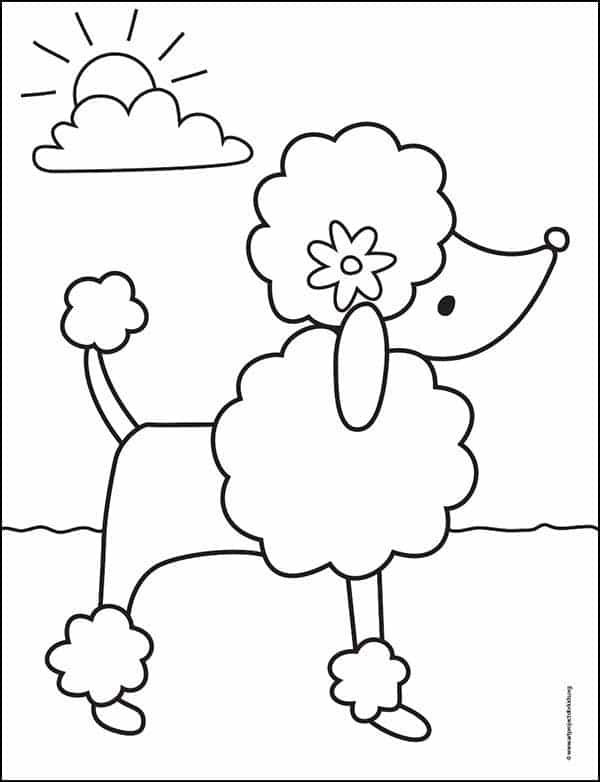 Materials for Poodle Project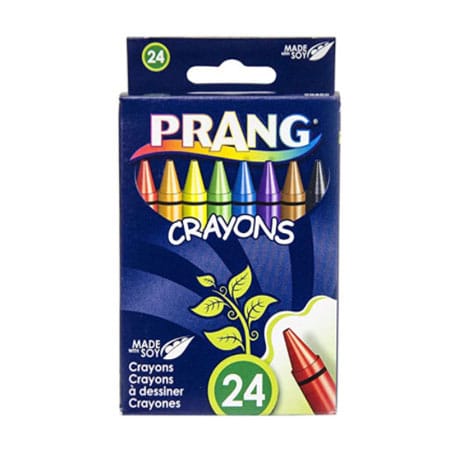 Step by Step Directions for Poodle Project
Time needed: 1 hour.
How to Draw a Poodle
Make guidelines. Draw a puffy ball.

Draw a face on the right side.

Add a larger puffy body shape below.

Draw the back body.

Start the front leg.

Finish both feet

Add ear and a flower. Erase inside the ear.

Draw the ground and sky.

Trace with a marker and color.
More Fun Dog Drawing Project