Learn how to draw Love Letters that look dimensional, with this easy step-by-step tutorial. A few simple highlight spots do the trick.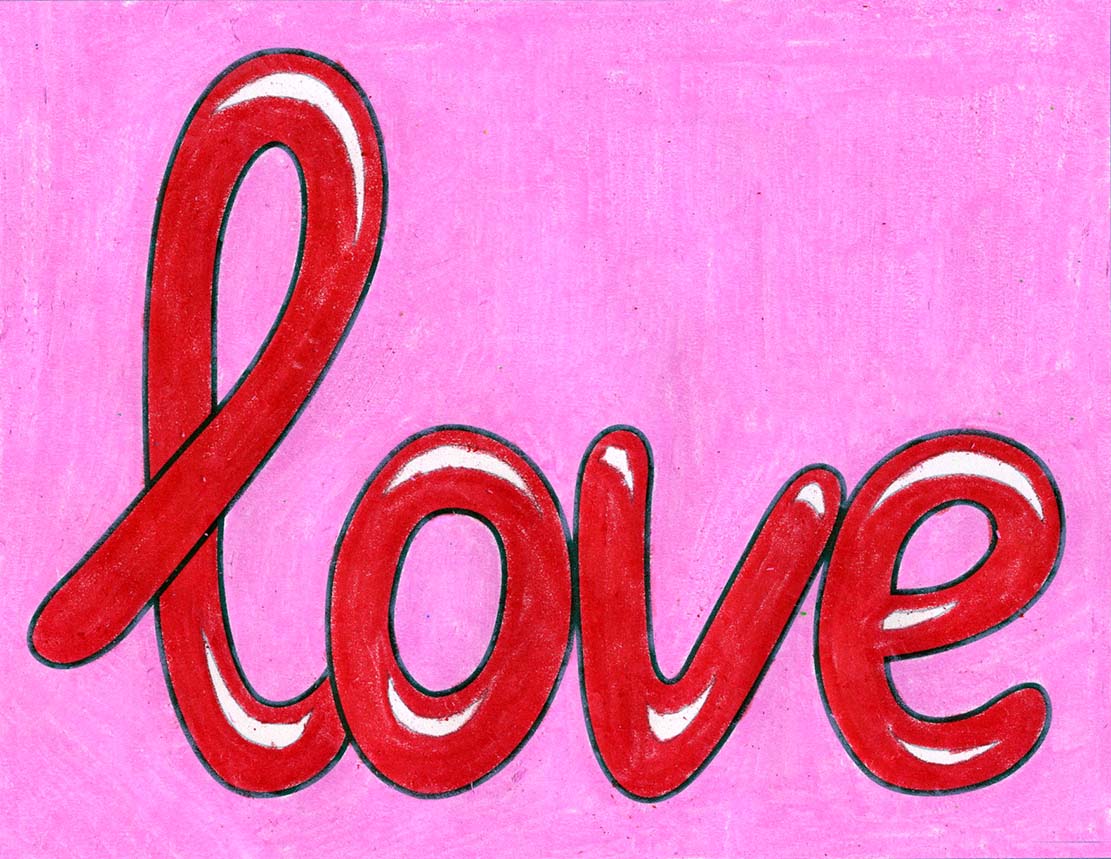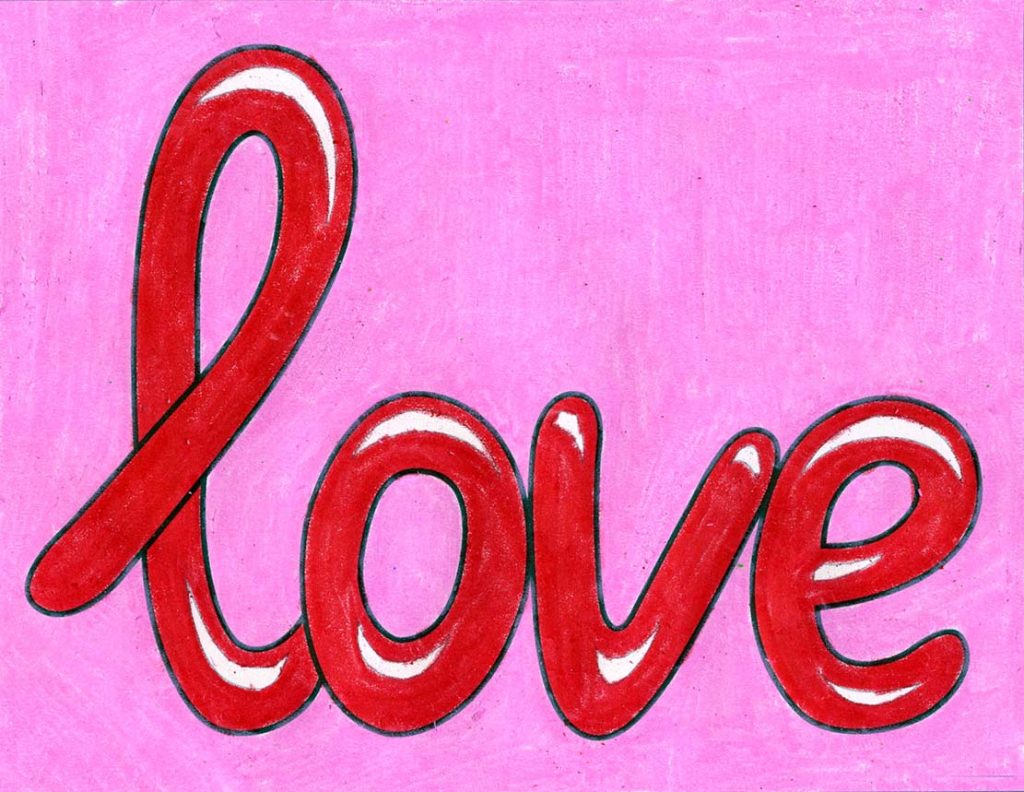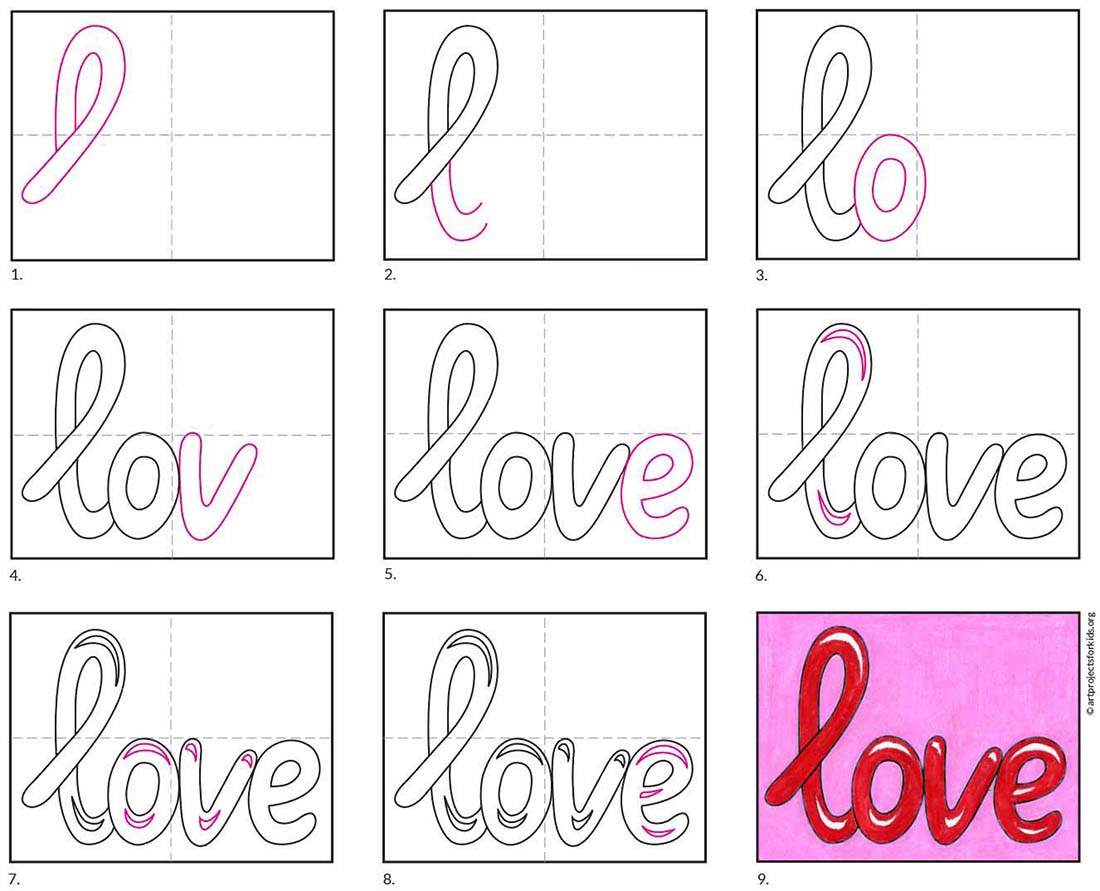 When it comes to making art for Valentine's Day, there's no shortage of symbols and icons to choose from. Hearts and roses and candy come to mind, and may be the first that many first think of when they decide to make a special card or sign for the day.
Most students have made variations of those for years though, so why not turn to something a little more graphic this time? They can learn how easy it is to draw some very simple letters, add a few strategic highlight spots, and end up with a very cool, 3D looking word. This neat and orderly approach to drawing something new might appeal to students with more design than fine art tendencies, and it's always nice to help them connect with their interests too.
If this little project inspires someone to go on to pursue a future as a graphic designer, that would be great! But if a few more just learn how to doodle this in their journals this Valentine season, that's even better, if you ask me. Whatever sparks the imagination.
MATERIALS
Drawing paper
Black marker
Crayons
DIRECTIONS
Time needed: 25 minutes.
How to Draw Balloon Love Letters
Start the curve of the "l" letter.

Continue the bottom of the curve.

Add an "o".

Draw a "v" that touches.

Add an "e" that touches the "v".

Draw the highlight shapes on the "l".

Add the highlight shapes on the "o" and "v".

Finish with highlights on the "e".

Trace with marker and color.
More Valentine Drawing Projects