Learn how to draw easy 3D letters, just like the artist Robert Indiana, then color them with shadows for some extra dimension.
SaveSaveSaveSave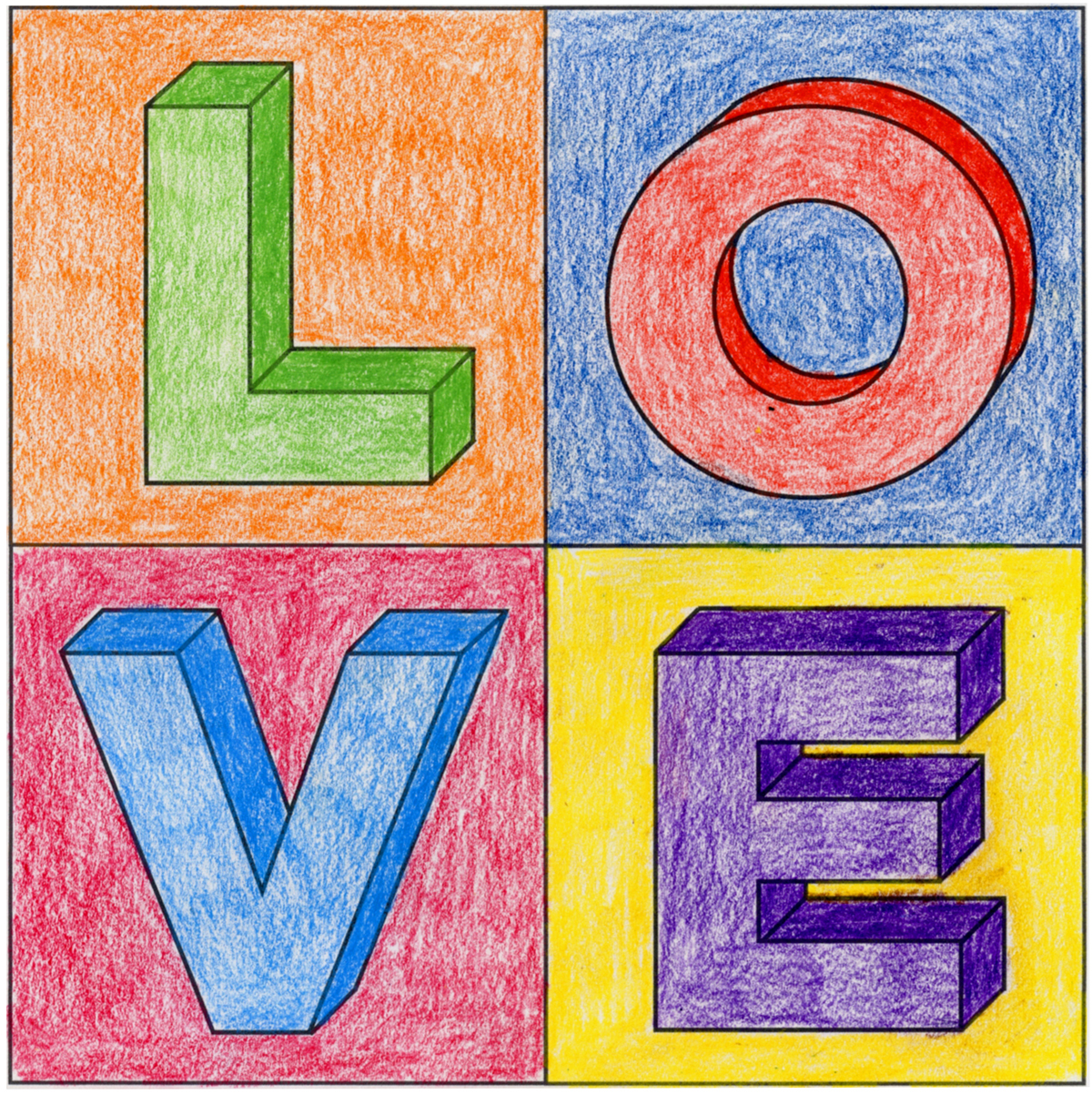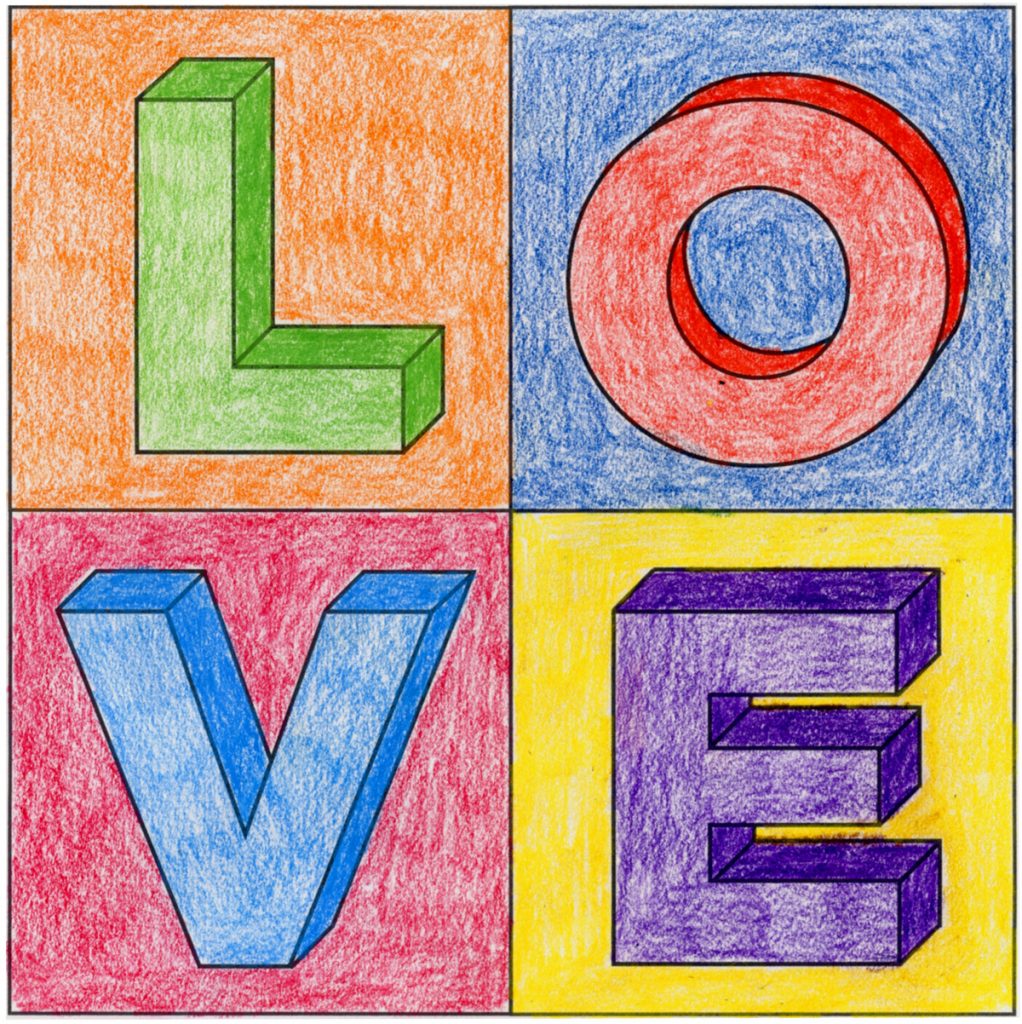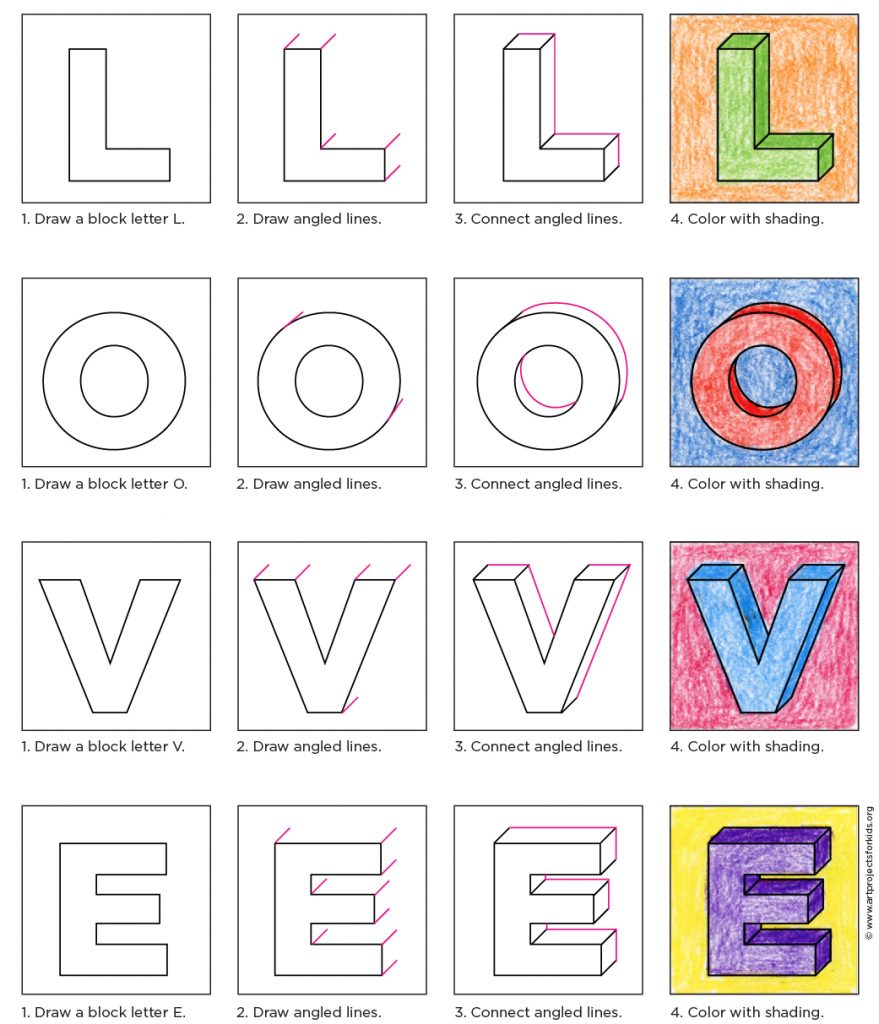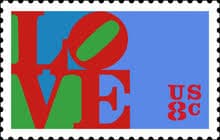 These stacked letters were inspired by the work of Robert Indiana, an American artist, famous for his series of LOVE posters and sculptures. While the first LOVE sculpture was crafted in 1970, the origins of its design can be traced back to six years earlier, when the Museum of Modern Art in New York City commissioned Indiana to create a Christmas card.
Over the course of several decades, Indiana would go on to create over 50 editions of the sculpture for sites around the world, from New York City and Philadelphia to Singapore and Taipei. While these pieces vary in scale and color palette, they are all rendered in Indiana's signature serifed style and always incorporate a tilted character—even when written in another language or spelling out a different word, like HOPE.
This project focuses on simple block letters, spread out in their own boxes, so students can see how each letter is shaped by itself. The tutorial shows how to draw a simple block letter, then add sides and connect them to make the back edge.
MATERIALS
Drawing paper
Black marker
Pencil crayons
DIRECTIONS
Time needed: 1 hour.
How to draw 3D Letters
Draw a block letter L, add angles, and connect.

Draw a block letter O, add angles, and fill in with curves.

Draw a block letter V, add angles, and connect.

Draw a block letter E, add angles, and connect.
More Love Themed Drawing Projects