The best day to learn how to draw a puppy, might be the day that the infamous Puppy Bowl plays on TV. No shortage of inspiration there!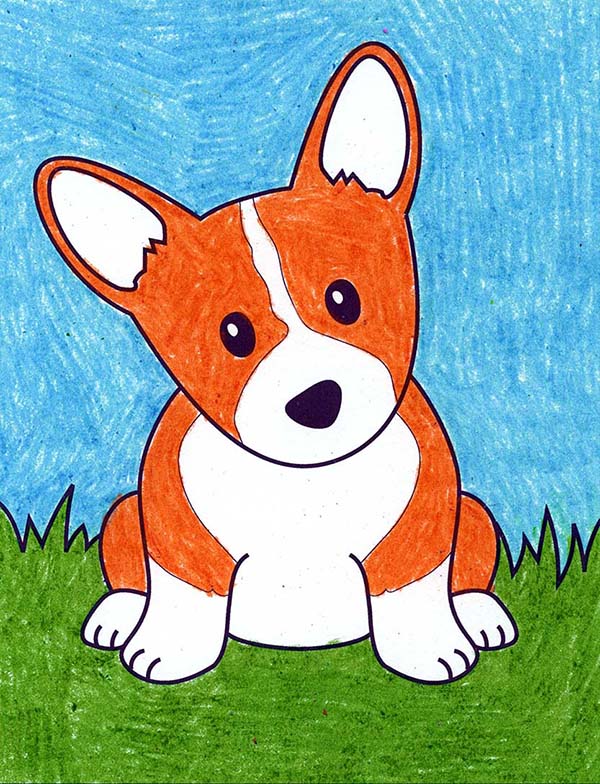 Just in time for Super Bowl Sunday's Puppy Bowl, here's a tutorial to draw a dog that definitely looks like a puppy, and not just a small dog. Puppies have their own special features, just one of the reasons most find them so irresistible.
Dogs come in all shapes and sizes, of course, but a puppy is not just a scaled down version of a full-grown dog. The head needs to be on the large size, and the legs need to be a little short. The combination gives the impression of a body they have yet to grow into, which is true for almost any baby animal (or human!) for that matter.
Save me to your Pinterest Board!
Use the Button below to Download a PDF Tutorial
Puppy Coloring Page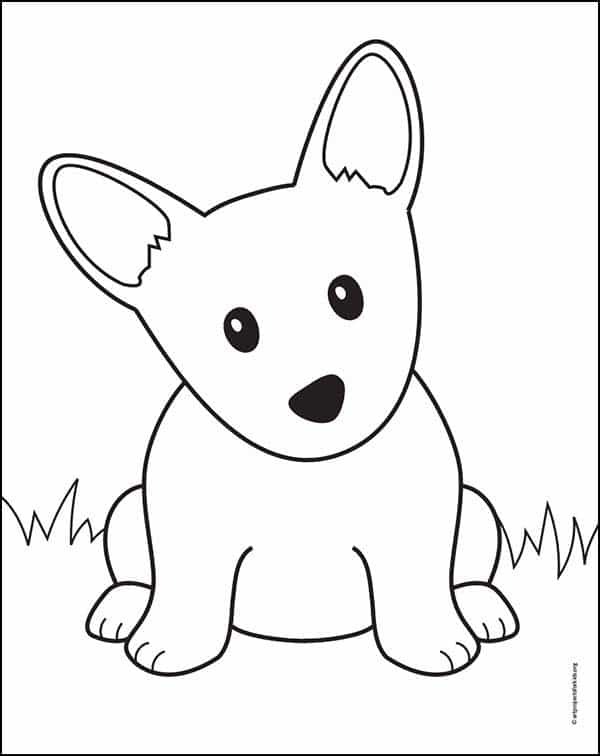 Materials for Puppy Project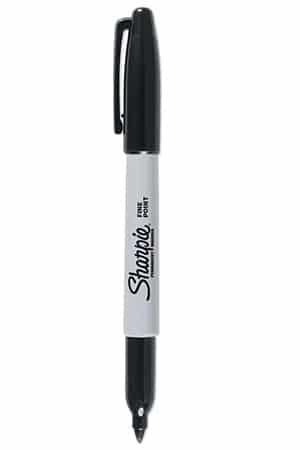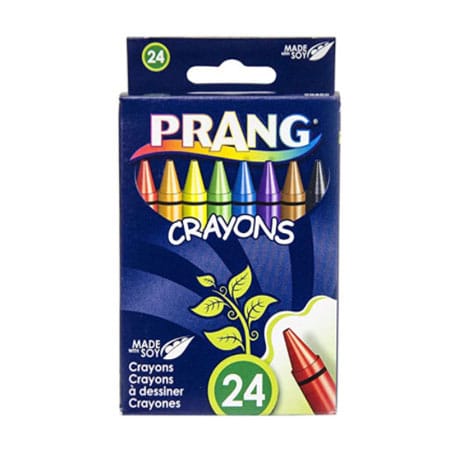 Step by Step Directions for Puppy Project
Time needed: 45 minutes.
How to Draw a Puppy
Draw a U shaped head at an angle.

Add the two ears on the top.

Draw the inside ears, erase the gray lines.

Add two eyes and a nose.

Draw two symmetrical front legs.

Add the belly and back legs.

Draw the nails on the toes, and light fur lines.

Finish with a grass line.

Trace with a marker and color.
More Fun Dog Drawing Projects