Below you'll find an easy step-by-step tutorial for how to draw a Pie and a Pie Coloring Page.
Why learn how to draw a pie? Well, because for starters, students can make it as tall and big and decadent as they want. That's so much fun to do, when they get to decide.
Also, the next time there's a bake or anything where some pies might show up, the best way to get that message across is with delicious looking drawing of a pie. Posters with pretty drawings will always get more attention that those without!
Use the Button below to Download a PDF Tutorial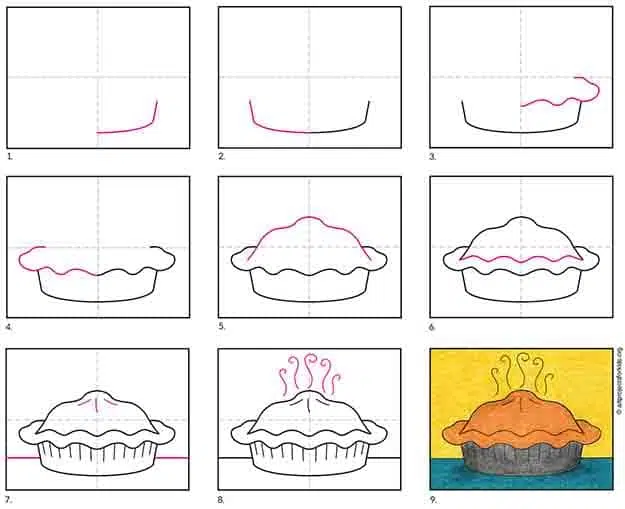 Save me to your Pinterest Board!
Pie Coloring Page
Materials to Draw a Pie
Black Sharpie Marker. These fine point permanent marker pens make nice black outlines, have a good tip for coloring, and never bleed when they get wet. Use them with good ventilation and add extra paper underneath to protect your tables.
Prang Crayons. These are a bit softer than other crayons so they sometimes look like oil pastels. They also have a some nice brown shades that Crayola does not have unless you buy their larger boxes.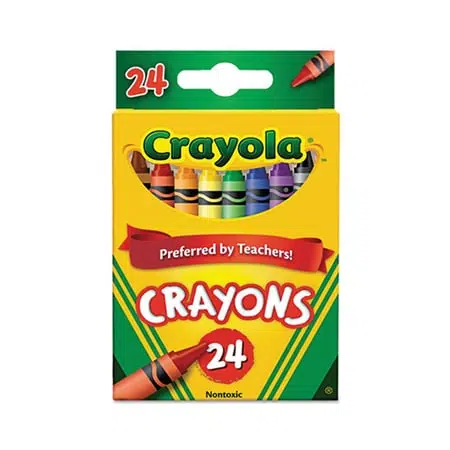 Crayola Crayons. The reliable brand that always works well. The 24 pack has some of my favorite golden orange and yellow colors that seem a bit richer and warmer than the ones Prang has.
Step by Step Directions to Draw a Pie
Time needed: 35 minutes.
How to Draw a Pie
Draw the right side of the pan.

. Add the matching left side of the pan.

Start the crust line on the right.

Match the crust line on the left.

Draw the top dome of the pie.

Finish the bottom wavy line of the crust.

Draw the slits in the crust and the table line.

Finish with the wavy steam lines.

Trace with a marker and color.