Below you'll find an easy step-by-step how to draw a Turkey tutorial and several Turkey Coloring Pages. Scroll down to learn more and download yours for free.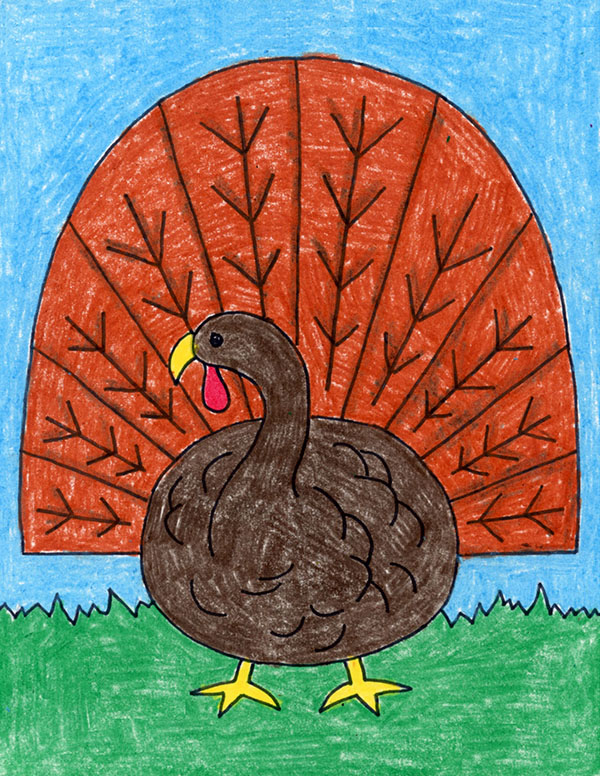 This How to Draw a Turkey lesson has proven to be a very successful drawing project over the years, and one that I would bring out for just about any age level. Most kinders can navigate drawing an oval, neck and fan shapes, and older students have fun adding more details to their feathers.
There's even a little bit of radial symmetry drawing practice, in the way that the feathers radiate out from the body. Kinders can concentrate on that basic idea and the older ones can see how evenly they can distribute the lines. The most pleasing and balanced look will come from having the same number of feathers on one side as there is on the other.
For another option, scroll down to see a Cartoon Turkey Tutorial that has been added to this post. Lots of fun turkey drawing ideas all in one place!
Join my Email List and get this instant download!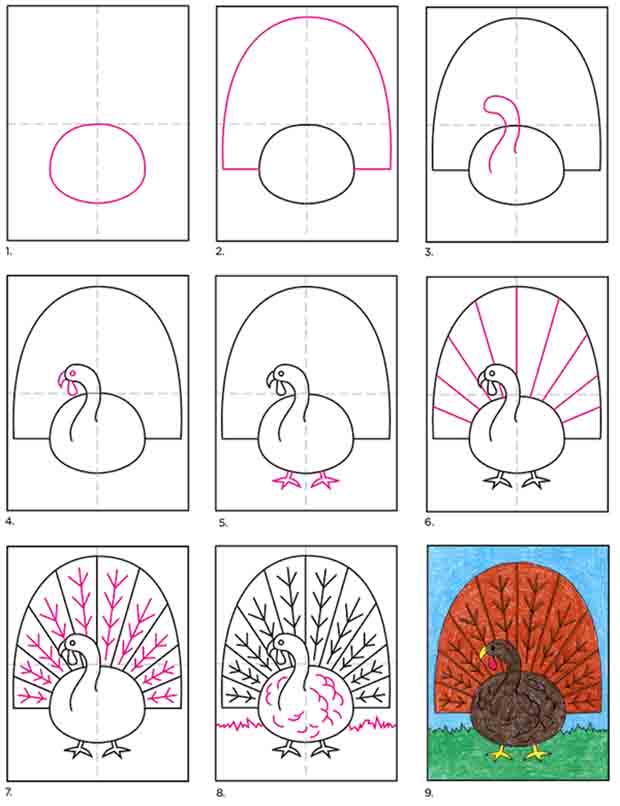 Turkey Coloring Page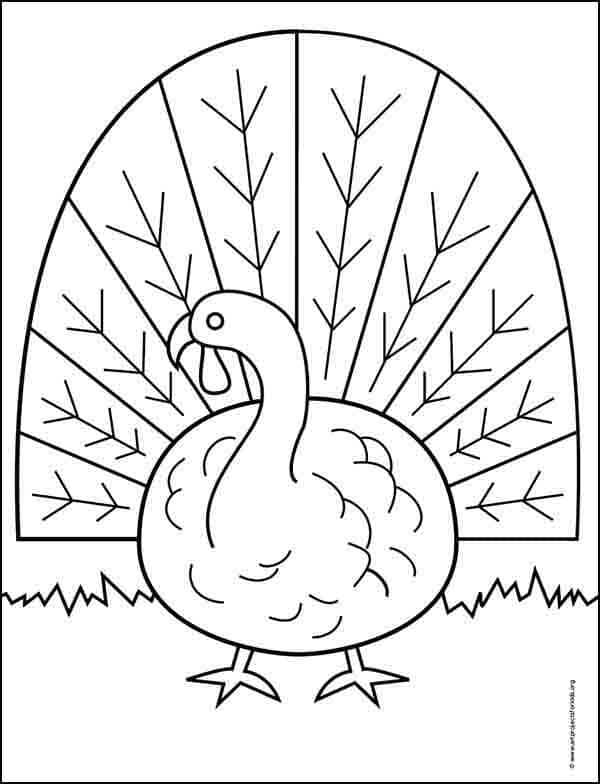 Coloring Page Gallery
Pin me to your Pinterest Board
Materials for a Turkey Drawing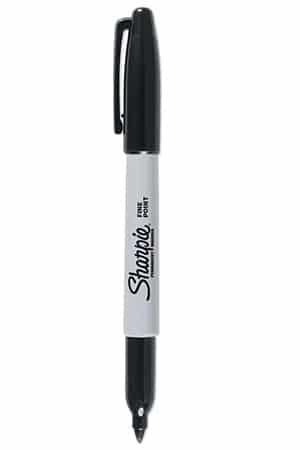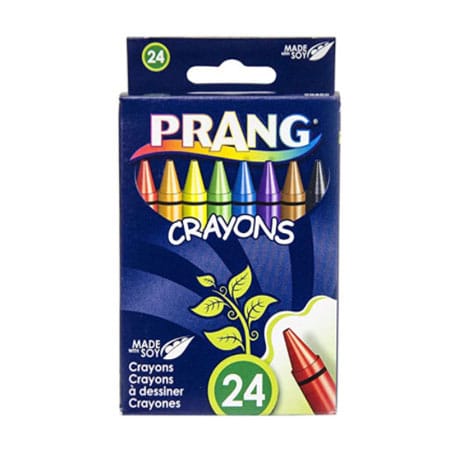 Directions to Draw a Turkey Step by Step
Time needed: 45 minutes.
Draw a Turkey in 9 Easy Steps
Draw an oval for the body.

Add a half circle for the tail.

Draw a curved head and neck.

Add the face details as shown.

Draw the two feet below the body.

Add radial lines on the tail.

Draw lines on the feathers.

Add texture feather lines to the body.

Trace the drawing with a marker and color.
How to Draw a Cartoon Turkey
Use the Button below to Download a PDF Tutorial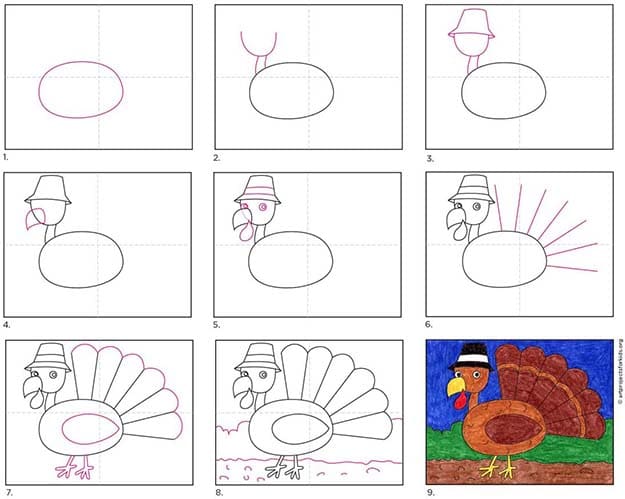 Cartoon Turkey Coloring Page
Abstract Turkey Coloring Page
More Turkey Media Options
Coffee Painting

Colored Markers

White Marker