Learn how to doodle an owl, with lots of fun shapes and patterns. See if your students can think up even more!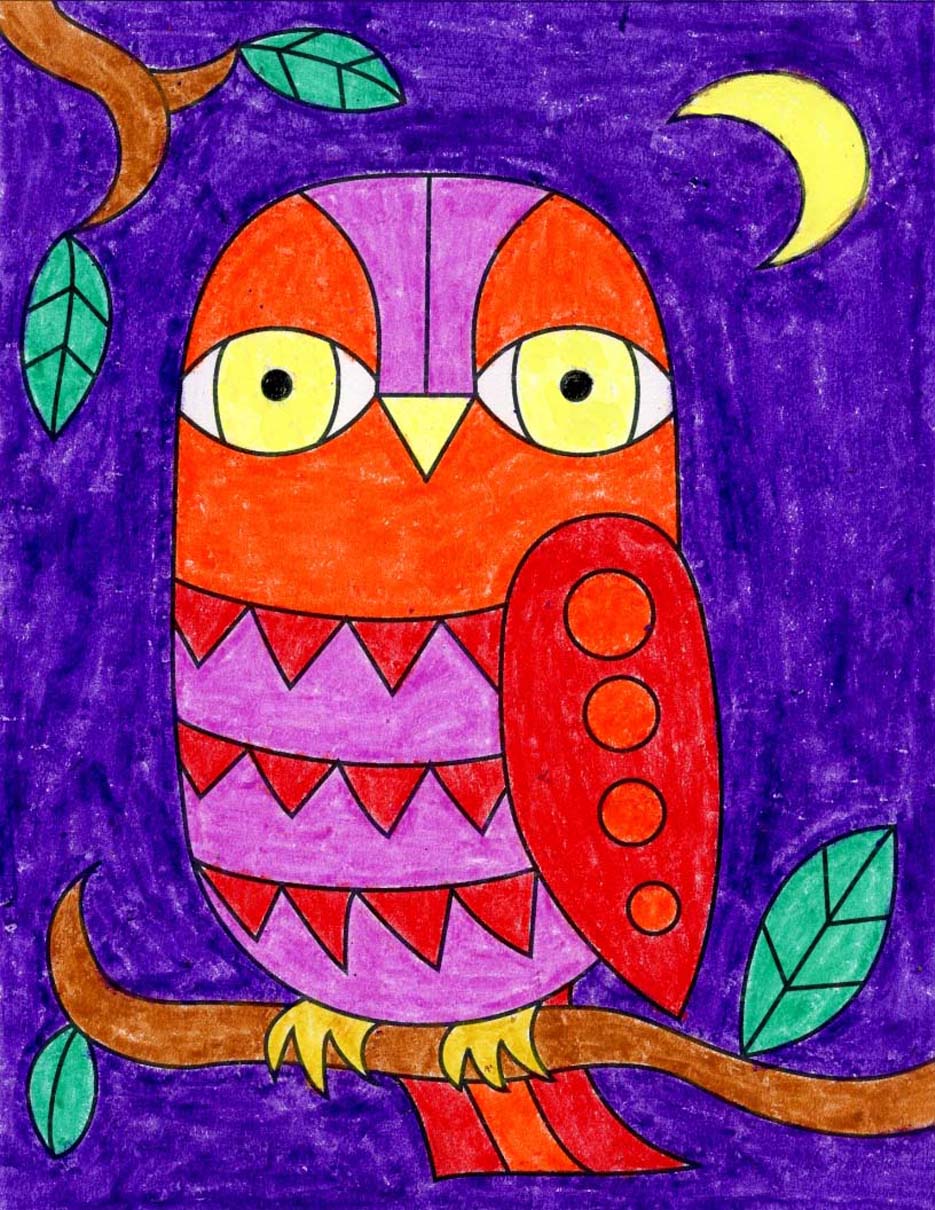 One definition of a doodle is it's something that you draw while your brain is otherwise occupied. The classic example is while your listening to someone else talk, or are on the phone, anything that doesn't require your full attention.
I like to think of doodling as something you draw just for fun, without following any rules about what it should look like. That might make it a candidate for abstract drawing too, but who's arguing? The point is to draw something that feels free and easy, and requires little concentration.
This owl can be a fun doodle for students of all ages, as the basic shape says owl, but all the details just say fun decorations. Keep in mind they could use the example as a starting point, and then doodle until their bird is covered. That would make an amazing work of art!
MATERIALS
Drawing paper
Black marker
Crayons
DIRECTIONS
Time needed: 30 minutes.
How to Draw an Owl Doodle
Draw the round body shape.

Add a beak and brow lines.

Draw eyes that touch both sides.

Draw one large side wing.

Erase inside, draw three lines.

Add circles, triangles and claws.

Draw a branch and tail.

Add leaves and a moon.

Trace with marker and color.
More Owl drawings…