Learn how to draw an Owl with this easy step by step tutorial. Add a spooky tree and full moon for a fun Halloween drawing.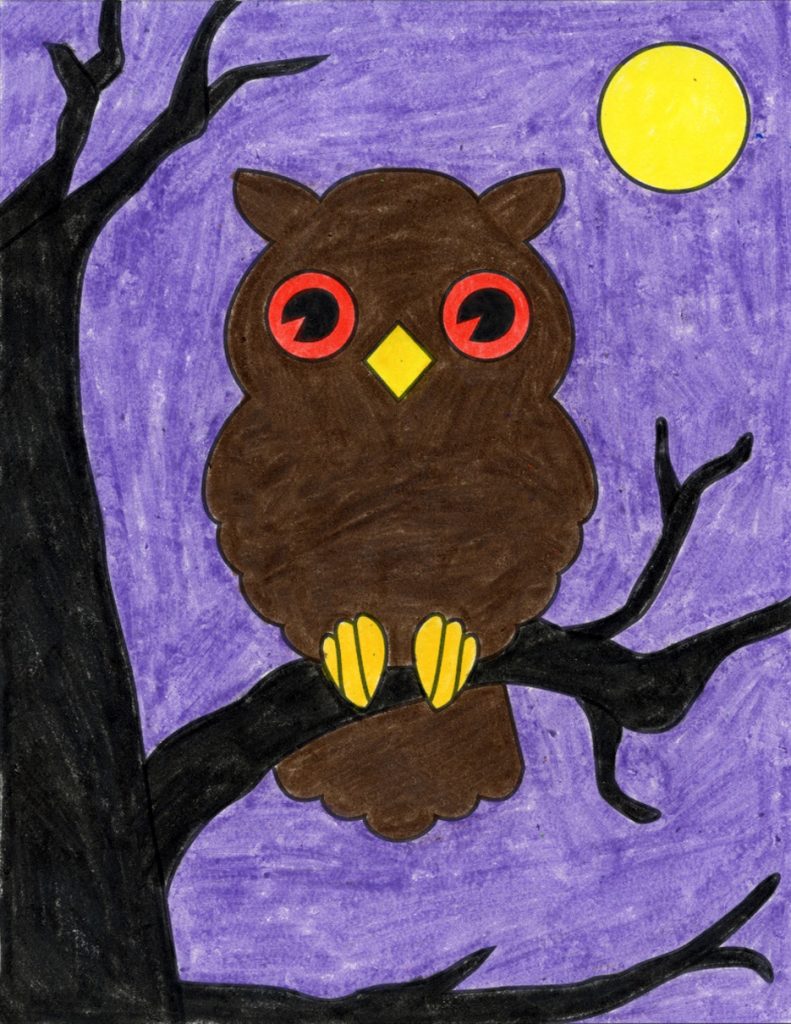 This owl tutorial will show students how to draw a more realistic owl, without getting too lost in the details. In fact, it's really more of a silhouette that includes the ears, bumpy feathers on the wing, and pretty scallops on the end of the tails. Color him a pretty brown, OR fill him in black like the tree for a more spooky look.
Drawing Tip of the Day: Remind students to not take any shortcuts on drawing the tree branches. There needs to be quite a few of them, with very curvy shapes so they look old. They are half the fun of the drawing!
MATERIALS
Drawing paper
Black marker
Crayons
DIRECTIONS
Time needed: 45 minutes.
Draw an upside down U shape.

Add a bumpy side on the right.

Add a bumpy side on the left.

Draw eyes, nose, ears and tail.

Add two feet in front of the body.

Start the tree on the left.

Draw a branch under the body.

Erase lines, add a branch, moon.

Trace with a marker and color.