Learn how to blend colors with this step by step tutorial and you can make a beautiful abstract drawing of a fall tree. A great lesson for analogous colors.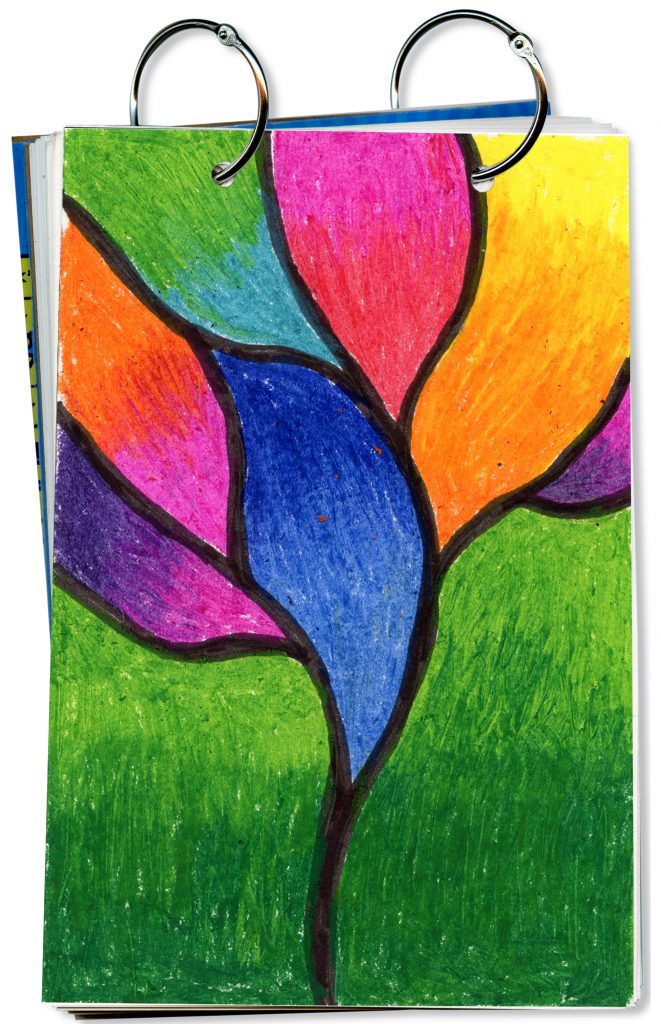 Whether you are working in an art journal or not, this abstract tree drawing is a great lesson for learning more about COLOR, one of the Elements of Art.
By drawing a simple tree that fills the paper with lots of closed shapes, students will have large interesting areas to fill with two colors. And by using a permanent black marker and crayons, they can keep any smudging from happening, unlike working with oil pastels. Crayons can make beautifully blended colors too, you just need to be sure to press hard and really work the transition until you get a soft edge.
MATERIALS
Drawing paper
Black marker, permanent
Crayons
DIRECTIONS
Time needed: 45 minutes.
How to Draw a Blended Tree
Draw the center branch of the tree.

Add a branch to the left.

Add a branch to the right.

Add another to the left.

Add two more to the right.

Balance more on the left.

Trace heavily with black marker.

Fill areas with two similar colors.

Continue, always softening edges between.