Learn how to draw a Halloween Pumpkin with this easy step by step tutorial. Draw the eyes angled down for an extra scary look.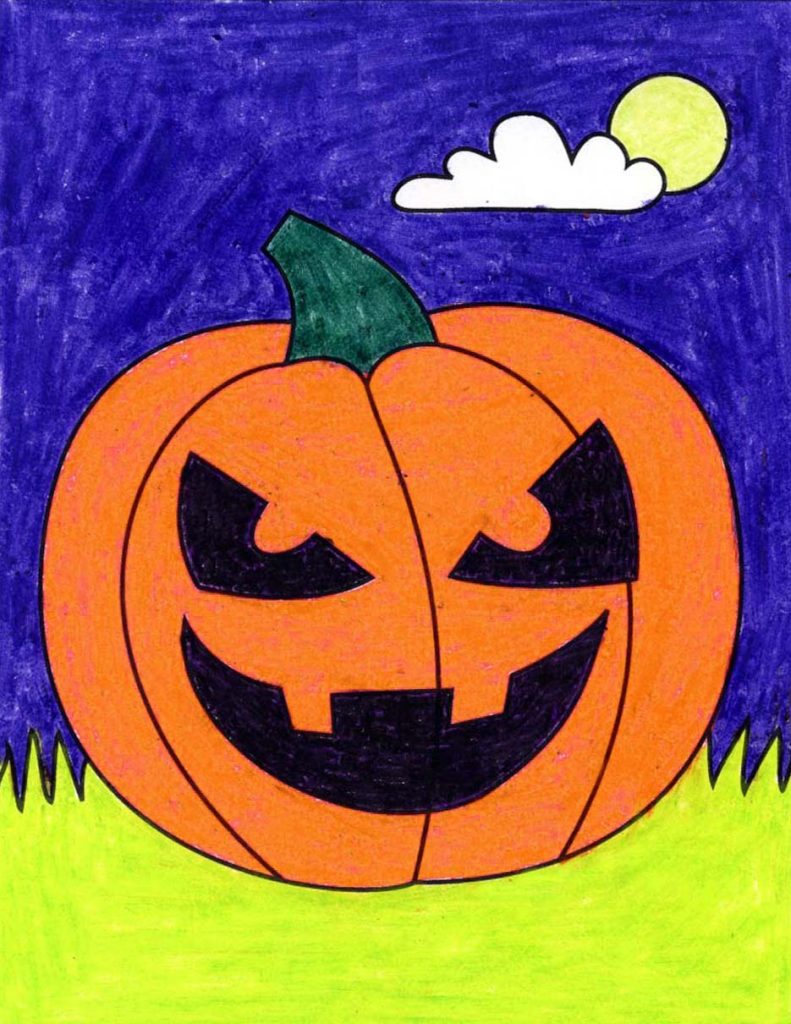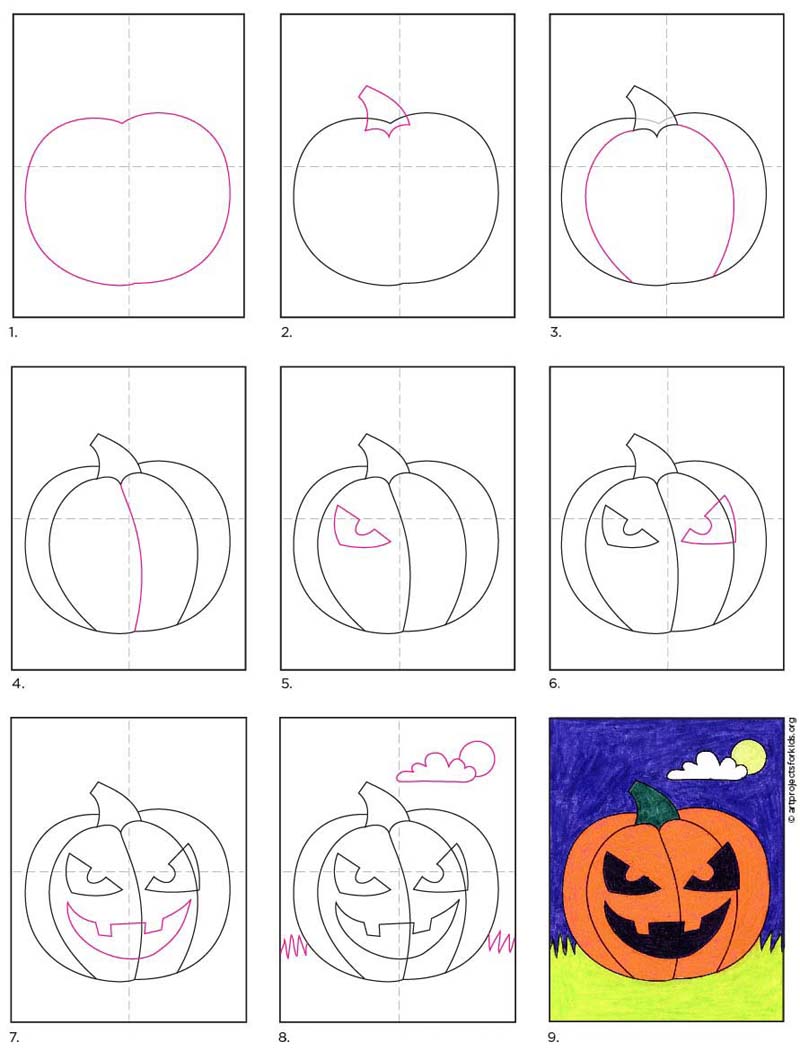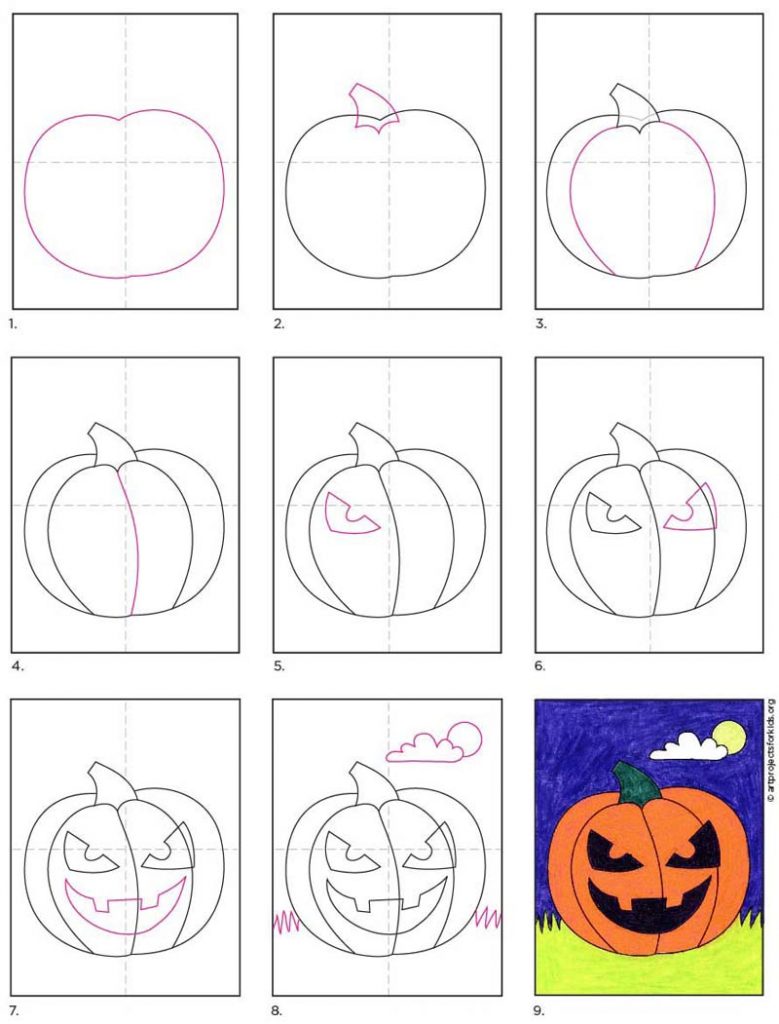 A fun Halloween pumpkin drawing needn't be complicated, but can certainly be more than a flat looking circle too.
All it takes for a pumpkin a little dimension is to place the stem inside a bit, and about 3 or more curved lines radiating out from it. Suddenly your pumpkin looks more like a ball than a circle.
MATERIALS
Drawing paper
Black marker
Crayons
DIRECTIONS
Time needed: 30 minutes.
How to Draw a Halloween Pumpkin
Draw a large apple like shape.

Add a stem near the top.

Erase line and add curves.

Add another curve line.

Draw the left eye.

Draw the right eye.

Add a mouth with teeth.

Draw grass and background sky.

Trace with marker and color.
More Halloween Projects