Easy How to Draw Anna from Frozen and Anna Coloring Page
Below you'll find an easy step-by-step tutorial for how to draw Anna from "Frozen" the movie, and an Anna Coloring Page. There's also some extra help in drawing her famous braids.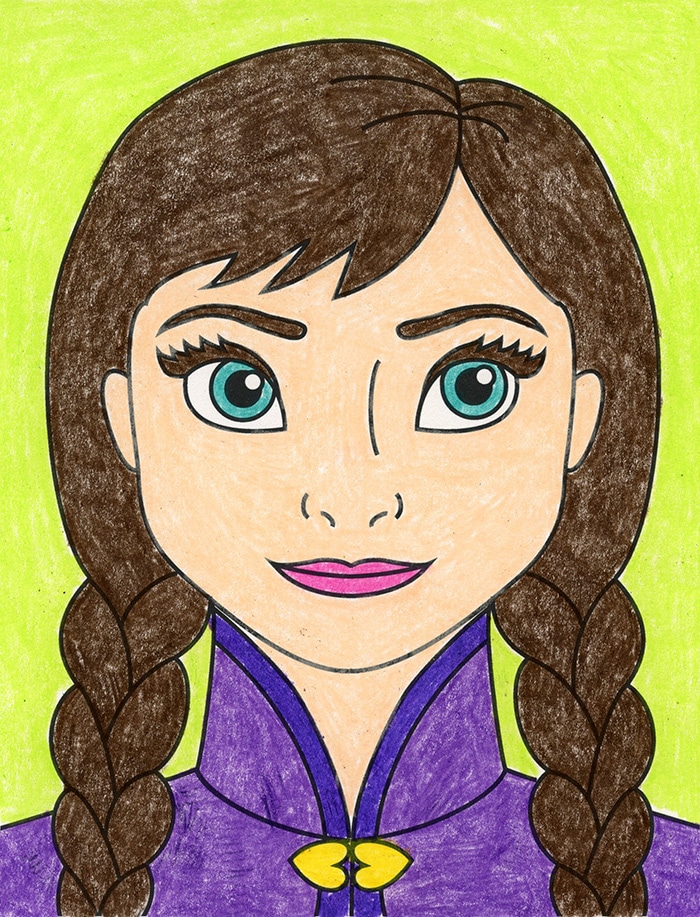 Now young fans have a tutorial to help them learn how to draw Anna from Frozen, the movie. It's always fun to add some pop culture to your art lessons, and finally my tutorial for Elsa (her sister) has this counterpart. By focusing on Anna's face and hair, students can learn how to draw her Disney-style eyes and two large braids.
Drawing faces is always a good practice for artists of any age, so this tutorial gives them one more option when it comes to trying out different styles drawing.
Use the Button Below to Download a PDF Tutorial
Anna from Frozen Coloring Page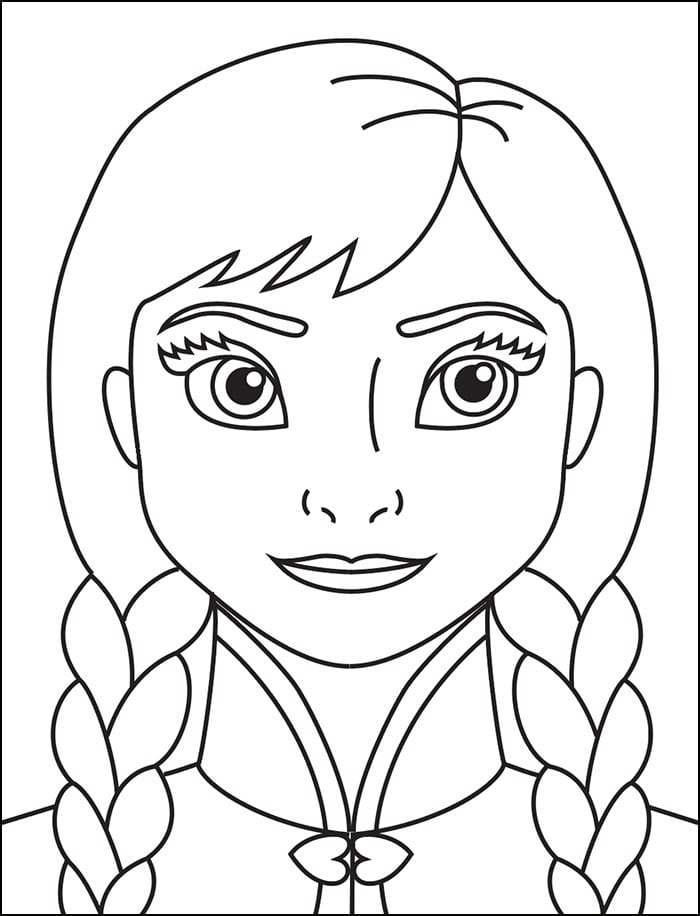 Anna from Frozen Tracing Page
Materials to Draw Anna
Drawing Paper. This is the good stuff you can buy in bulk for a good price.
Pencils. I like how this brand always makes nice dark lines.
Black Marker. A permanent marker will give you a dark black color.
Note: All of the above are Amazon affiliate links.
Step by Step directions to draw Anna
Time needed: 45 minutes.
How to draw Anna from Frozen 2 Step by Step
Draw the sides of the head and chin.

Add the bangs and start the eyes.

Add the irises, lashes and brows.

Draw the nose, mouth and ears.

Add the hair line on top of the head.

Draw the outside of the braids.

Add the inside lines of the braids.

Finish with her jacket as shown.

Trace and color your drawing of Anna.
More Fun Cartoon Characters to Draw