Learn how to draw a clownfish by following their very distinct patterning with white stripe bodies and black tipped fins.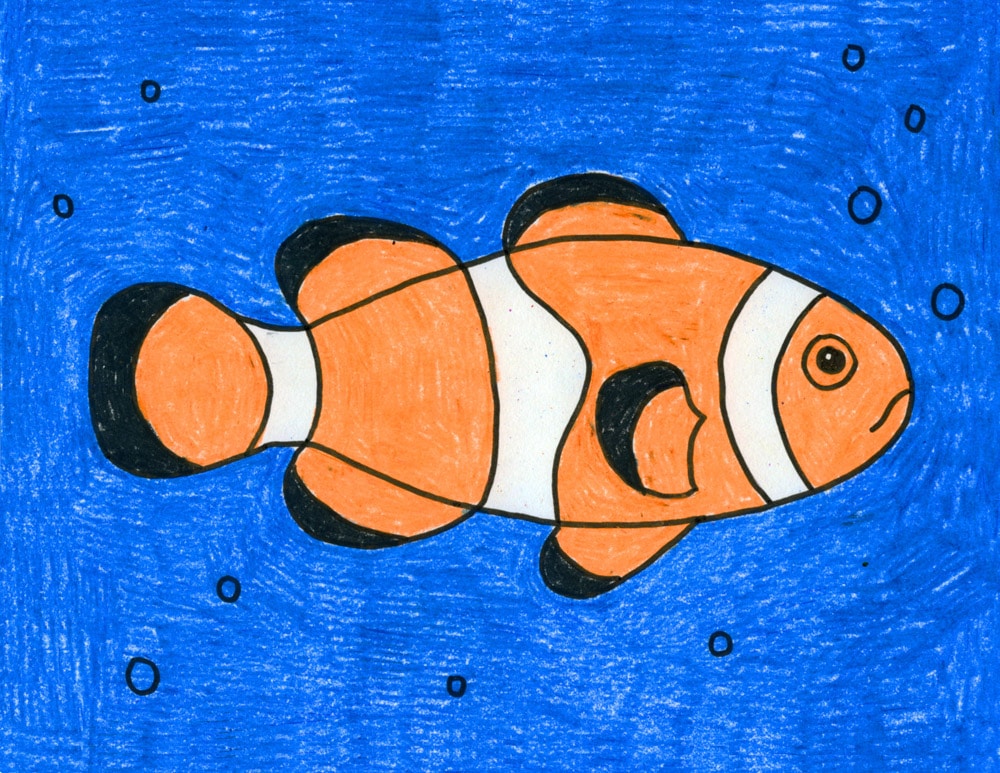 The Clownfish is one of the most recognizable fish in the world. While they may no be able to juggle or tell any jokes, they do have beautiful orange and white coloring. Their unique pattern is one of a kind when it comes to fish.
This is a good tutorial to practice realism. The body shape and features are true to an actual clownfish. Matching the pattern as well will make your drawing appear as the real thing. With enough practice, you may not be able to tell your fish is even a drawing!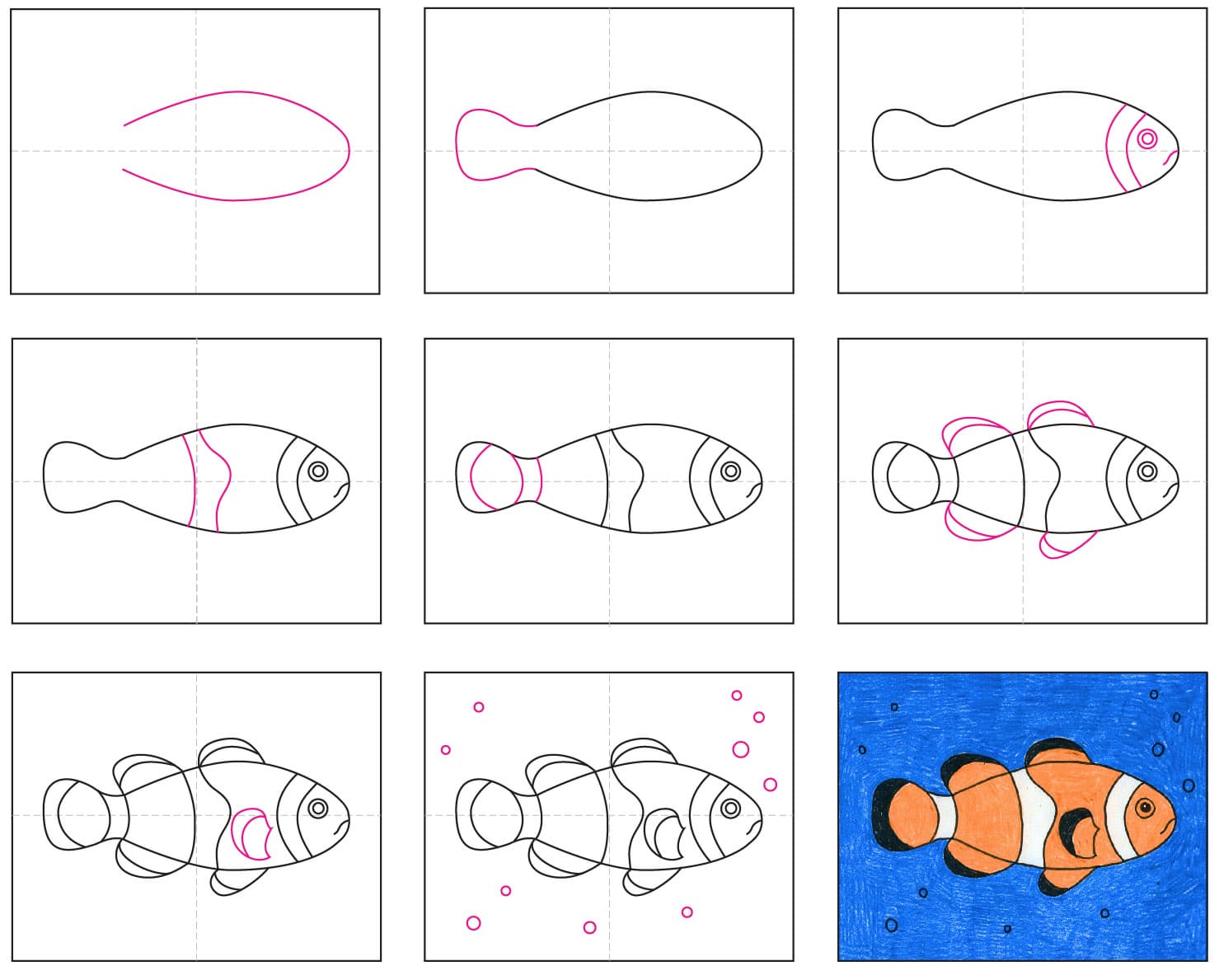 MATERIALS
Drawing paper
Black marker
Crayons
DIRECTIONS
Time needed: 1 hour.
How to Draw a Clownfish
Start the fish body.

Finish with the tail.

Draw the fish face.

Add the wavy center stripe.

Add stripes to the tail.

Draw the fins in between the stripes.

Add the side fin.

Add bubbles to the background.

Trace with a marker and color.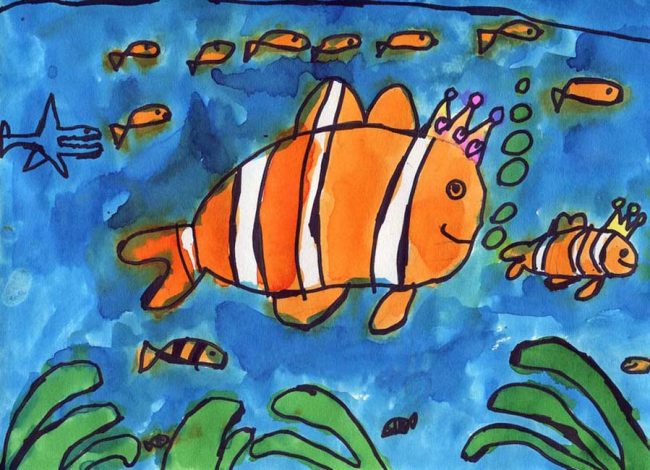 This adorable clown fish was made by a talented 1st grader, Neariah, a few years back. If it looks familiar, it's because it graced the cover of a Strathmore Paint Pad of paper for quite a few years. I still see it from time to time at Michael's and JoAnn's. So proud of her!
More fish drawing projects…