Easy How to Draw a Rooster Tutorial
There are lots of ways to learn how to draw a rooster, but this is my favorite. It's created with some very simple and colorful shapes.
Just to review some quick barnyard knowledge, a rooster is a male chicken. If a cute baby chick grows up to crow loudly first thing every morning, it's probably a rooster.
This colorful bird has been a favorite of artists over the years, no doubt thanks to all that colorful plumage. A big bird with bright and bold feathers will always make for a fun drawing project for artists of all ages.
Using Drawing Guides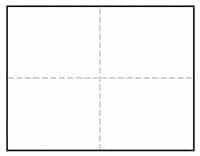 The best way to get students off to a good start to any drawing project is to show them how to use guides as a reference point.
You may have noticed that all of the tutorials on this site, have a dashed line running through the center of each step, both in the horizontal and vertical direction. If students make their own centered lines on their own paper, before drawing, they will have an easy reference to follow.
For instance, as you can see in step one, this rooster head shape starts below the horizontal line, and in the middle of the left side of the paper. The body then continues so that the tail feathers start in the center of the paper and fill up the right half of the page.
Drawing skills are all about getting the size and placement of lines on paper, so having some visual reference point to get started, will always help anyone learn how to be a little more accurate.
So does that mean students need to draw a big fat lines down the center of their paper before they start? Goodness no, please don't! That will most likely be hard to erase and distract from any finished art. No, simply fold the paper in half both ways, make a crease, and unfold. The beauty is that by the time the drawing is done and colored in, the creases will disappear.
And now, on to our drawing project.
Here is how you can draw a rooster in nine easy steps. You can use the diagram and images below, or print out your own PDF tutorial that includes a full page sample drawing. Just click on the link for the tutorial, save it to your desktop, and print as many as you want, for as long as you want. Happy drawing everyone!
Pin me to your Pinterest Board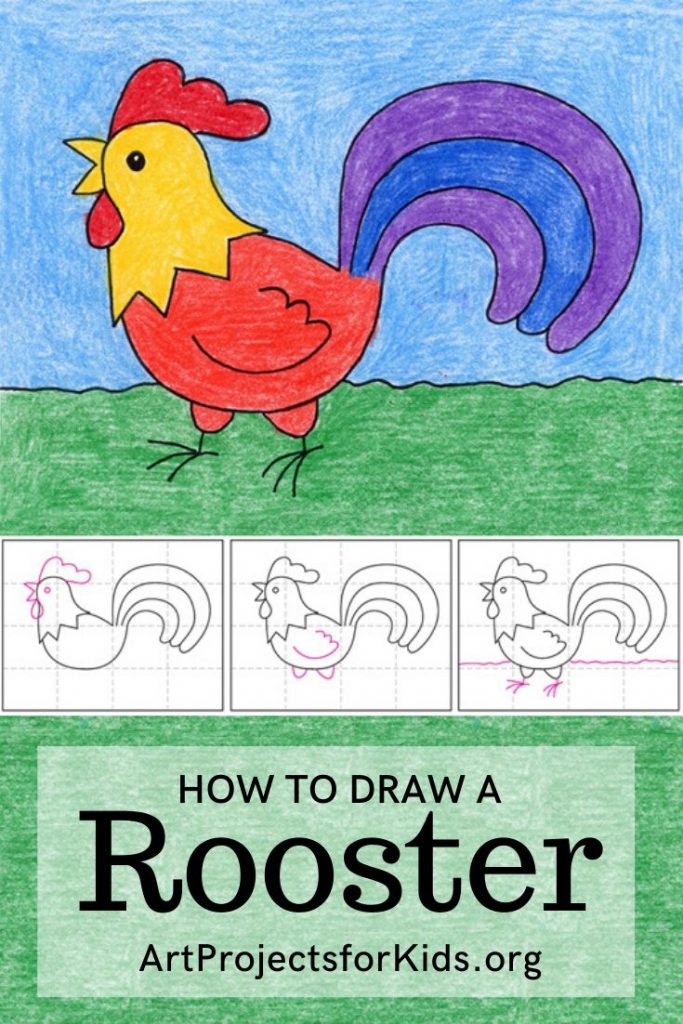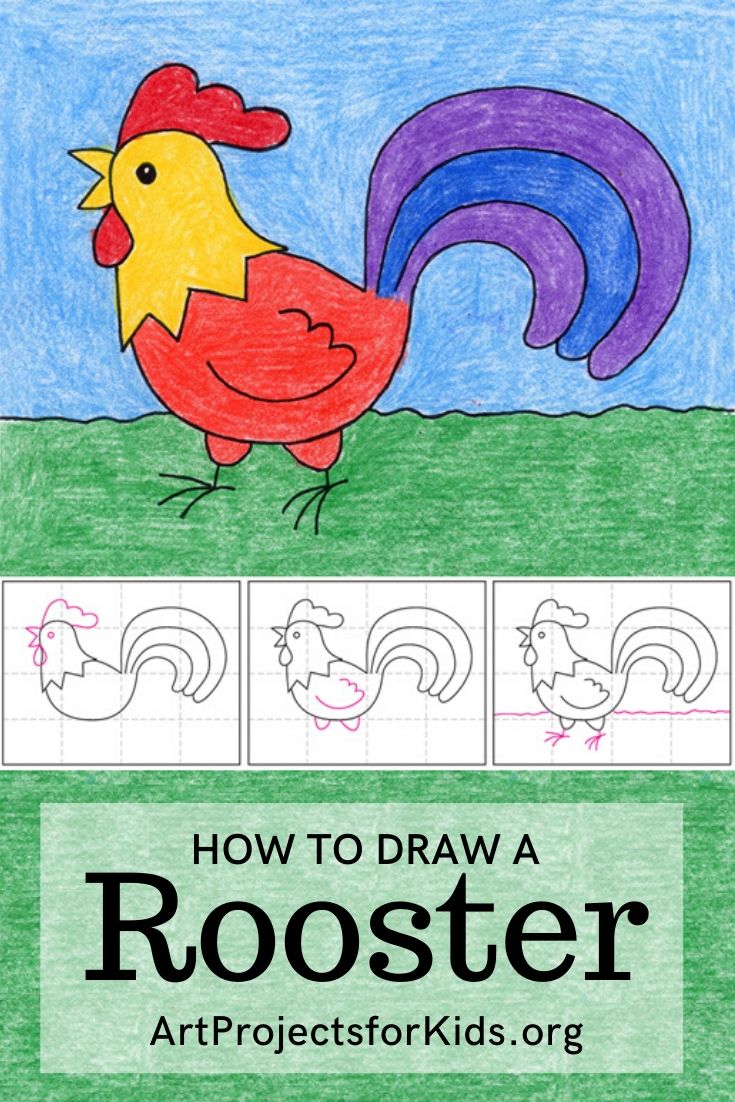 Use the Button below to Download a PDF Tutorial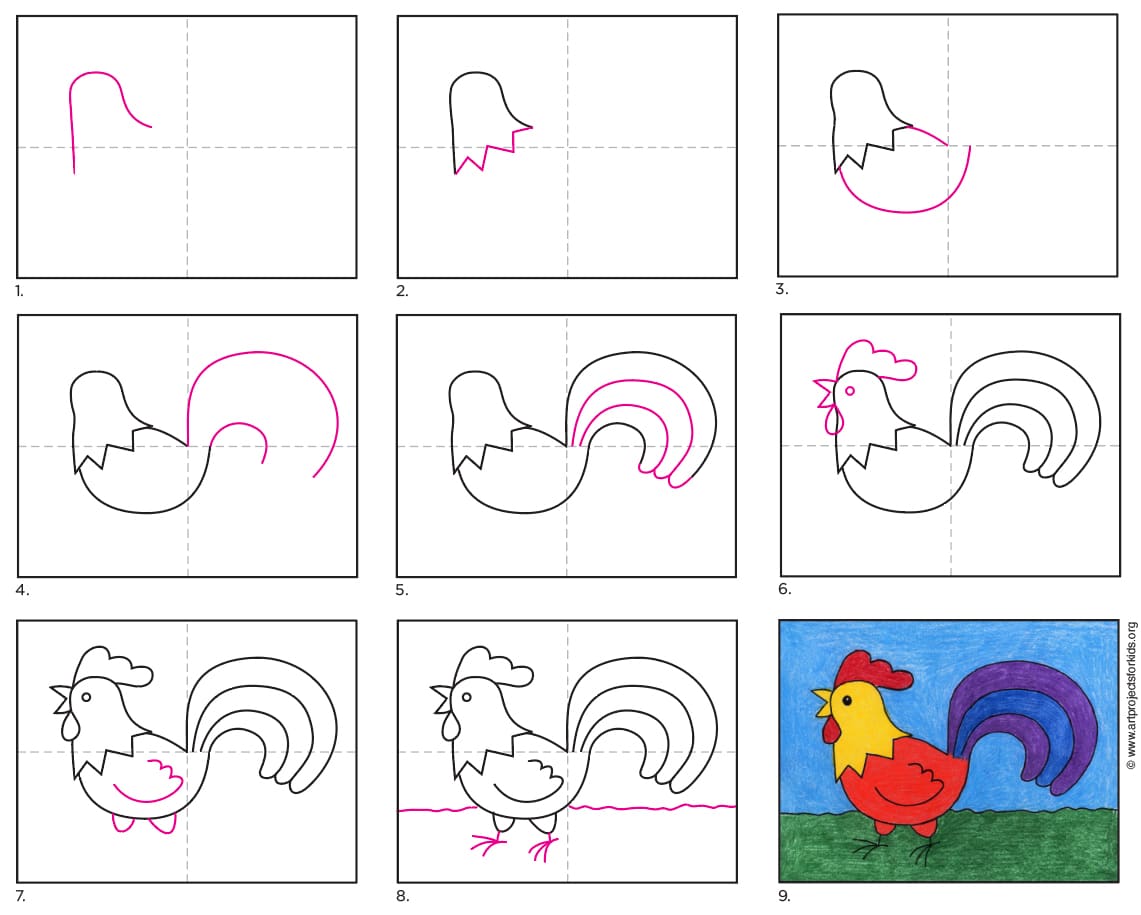 Materials for How to Draw a Rooster
Directions for How to Draw a Rooster Step by Step
Time needed: 1 hour.
How to draw a Rooster
Fold guidelines. Start the head.

Add zig zag feather lines below.

Draw the belly and back.

Start the tail feathers.

Add more feather lines.

Add head details as shown.

Add a wing and start the legs below.

Finish the feet and add a horizon line.

Trace with a marker and color.
Another Rooster Drawing Project
More Fun Barnyard Animal Projects