There are several ways to learn how to draw a rooster, but this is my favorite. It's not too simple and not too difficult, given that he does have lots of curvy shapes.
Roosters are iconic for their morning wake up calls but can also be very visually beautiful and colorful creatures. If you think all your roosters are looking like regular chickens, try this cute version that has an extra colorful set of feathers and bright red head features.
Don't skip the part about folding the paper to make the creased guidelines. It will help get the rooster head in a good place on the paper, and thus make a rooster that fills the paper.

MATERIALS
Drawing paper
Black marker
Crayons
DIRECTIONS
Time needed: 1 hour.
How to draw a Rooster
Fold guidelines. Start the head.

Add zig zag feather lines below.

Draw the belly and back.

Start the tail feathers.

Add more feather lines.

Add head details as shown.

Add a wing and start the legs below.

Finish the feet and add a horizon line.

Trace with a marker and color.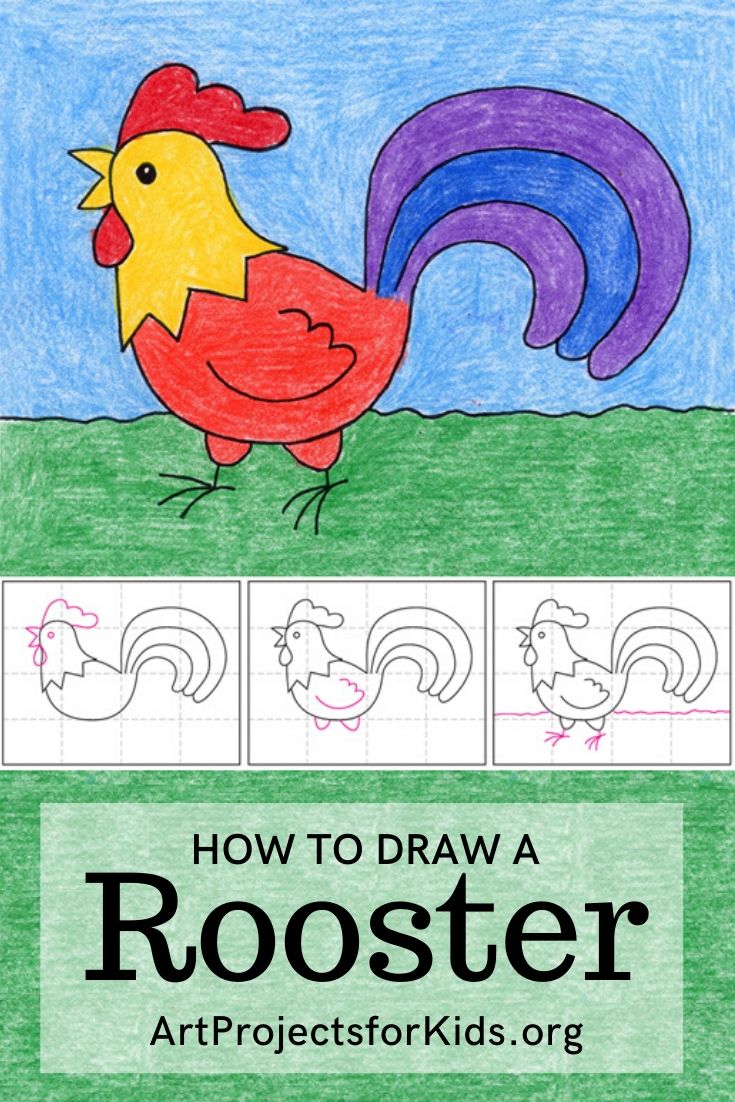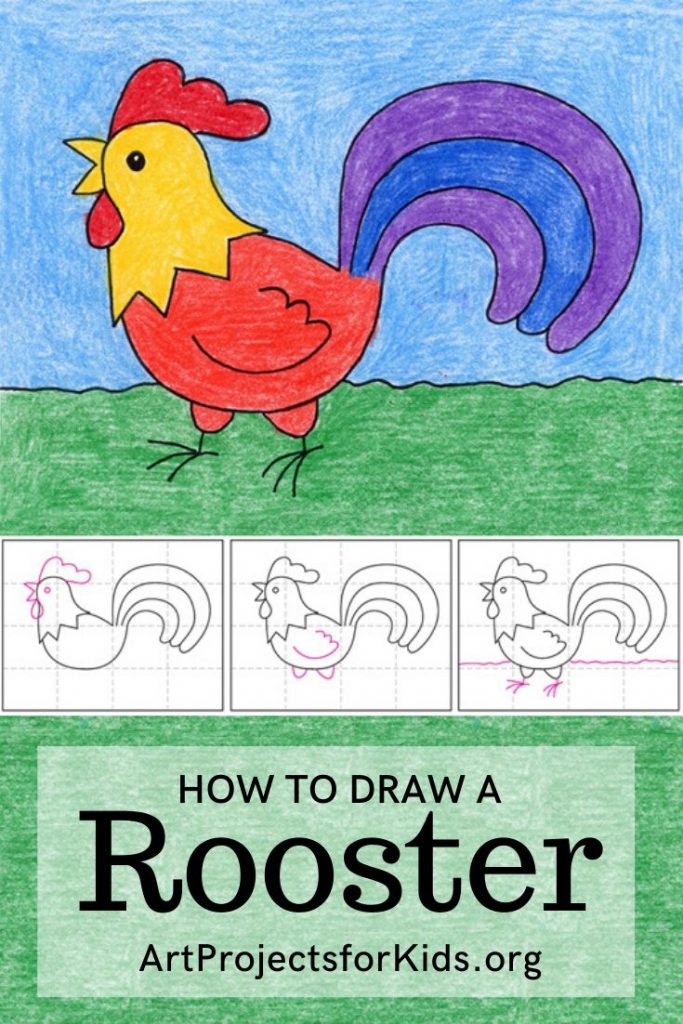 Draw a Rooster Head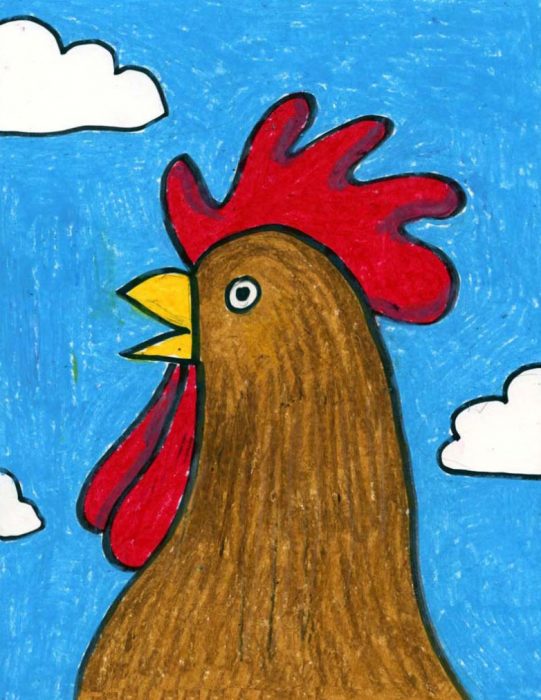 MATERIALS
Multimedia or drawing paper
Oil pastels or crayons
Another Simple Rooster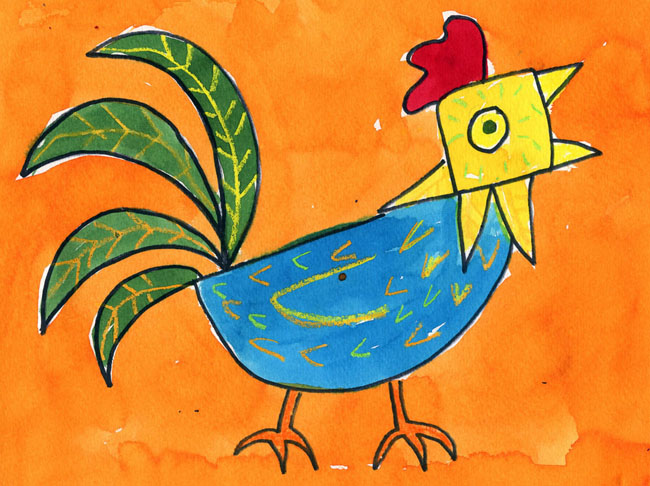 Watercolor paper
Crayons
Watercolor paint