Easy How to Draw a Pig Tutorial Video and Pig Coloring Page
Below you'll find an easy step-by-step tutorial for how to draw a Pig Tutorial Video and a Pig Coloring Page. This profile view really is pretty realistic as they really do have no necks to speak of.
Pig Drawing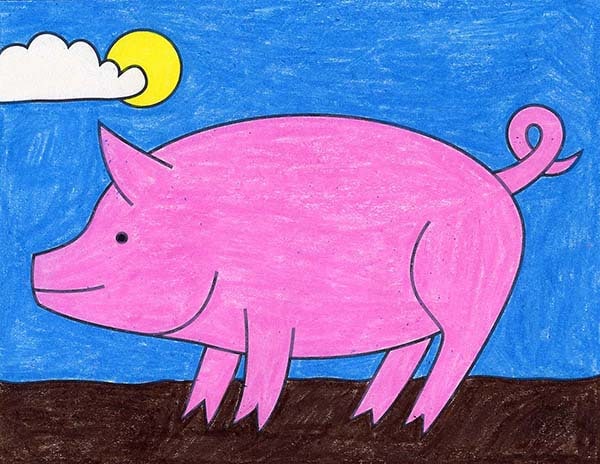 Students can learn how to draw a pig, even at a young age, without resorting to the usual oval body and attached circle head. If they instead just start with a large oval, and then add a nose and ears and legs, the result is much more true to real life.
Pig Tutorial Video
Use Button below to Download a PDF Tutorial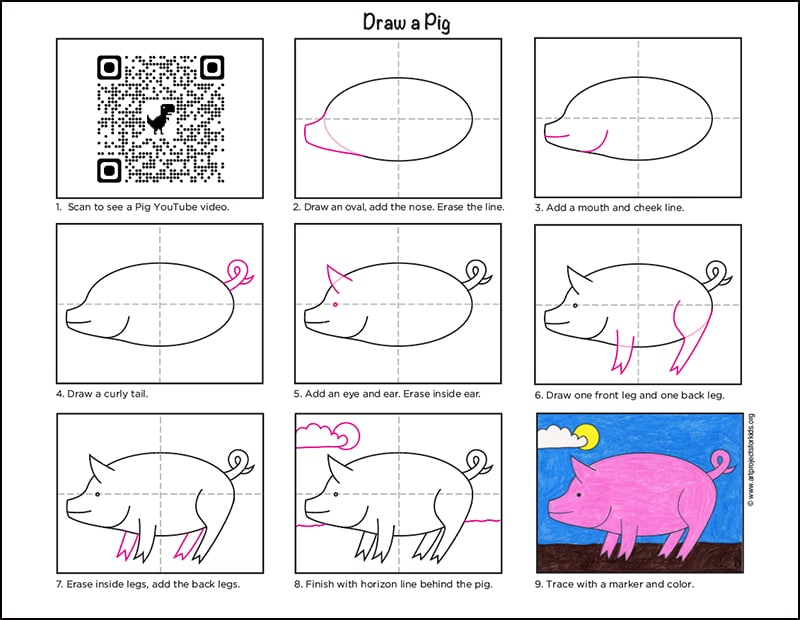 Pig Coloring Page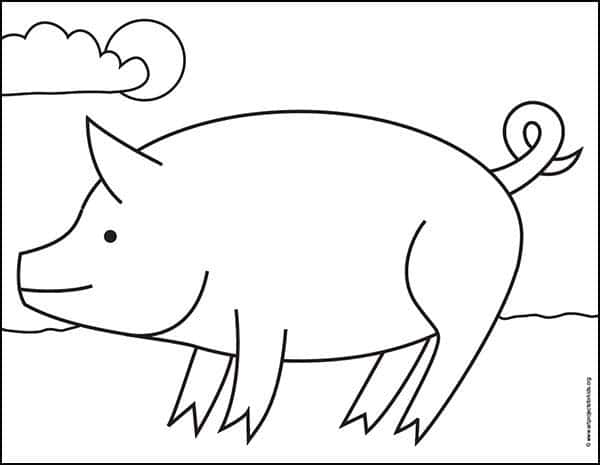 Materials
Drawing Paper. This is the good stuff you can buy in bulk for a good price.
Pencils. I like how this brand always makes nice dark lines.
Black Marker. A permanent marker will give you a dark black color.
Note: All of the above are Amazon affiliate links.
Step by Step
Time needed: 30 minutes.
Draw an Easy Pig Step by Step
Draw an oval.

Add the nose. Erase the inside line.

Add a mouth and cheek line.

Draw a curly tail.

Add an eye and ear. Erase inside ear.

Draw one front leg and one back leg.

Erase inside legs, add the back legs.

Finish the horizon line behind the pig.

Trace with a marker and color.
Draw an Easy Pig Tutorial