Here's how to draw a fire truck that is not overly simple, but not unnecessarily complicated either. My step by step tutorial will show you how.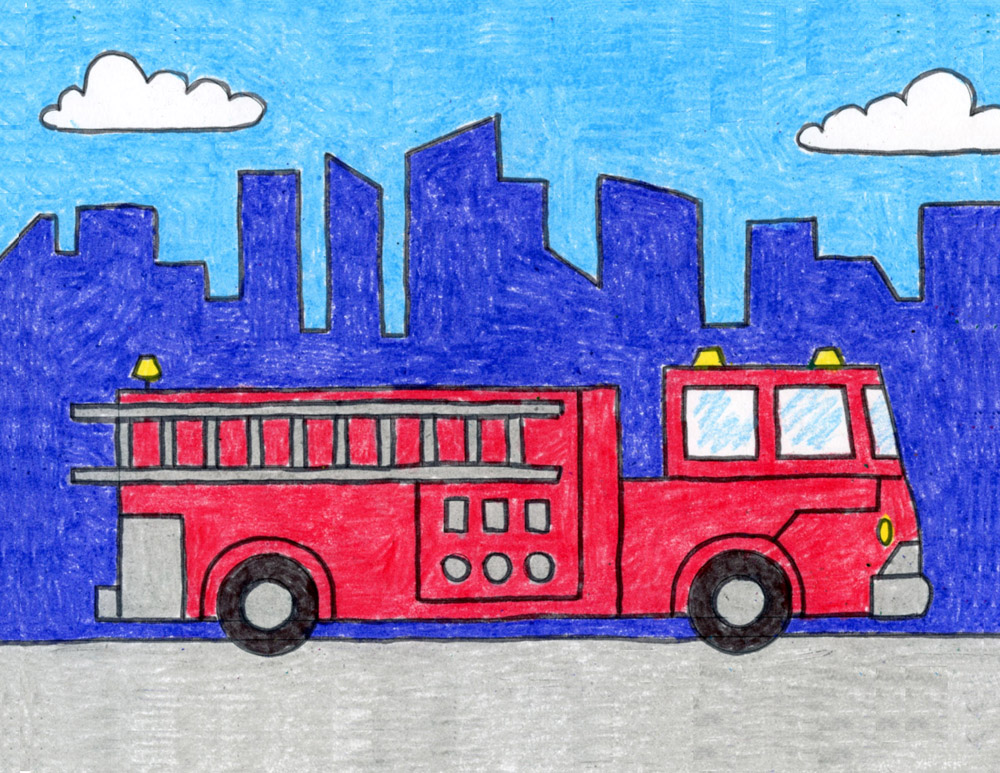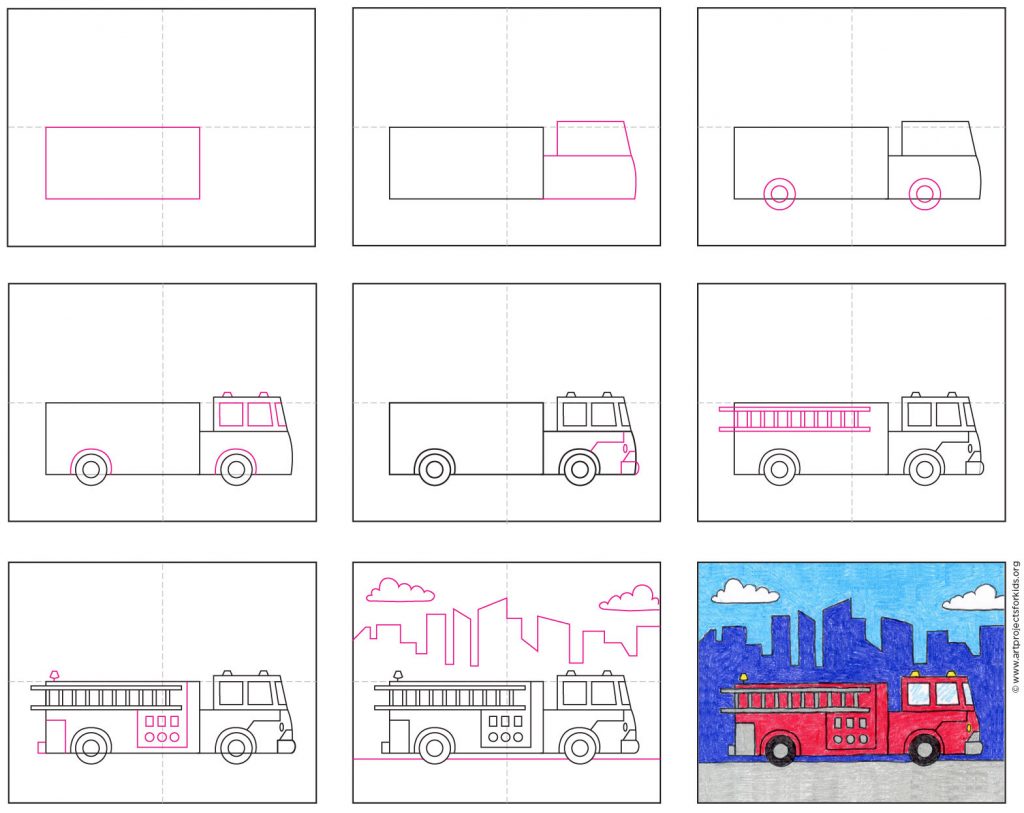 A little research showed that fire trucks almost always come in their familiar bright red color, but there is no one standard shape. It seems the ladder size and placement often varies, probably because they all specialize in different tasks.
I hope this tutorial helps a few young artists with firefighter ambitions, or maybe those that are studying Safety Week themes. It will break down the steps of how to start and finish a fire truck, and add a simple skyline in the backgroud too.
MATERIALS
Drawing paper
Black marker
Crayons
DIRECTIONS
Time needed: 45 minutes.
How to Draw a Fire Truck
Draw a rectangle for the back of the truck.

Add the front cab.

Draw two wheels with hubcaps.

Add wheel rims and cab windows and lights.

Draw the front cab bumper, light and details.

Add a ladder attached to the back.

Draw the extra details to the back.

Add a road, skyline and clouds.

Trace with a marker and color.
More Truck Projects