You can make a simple truck drawing by putting a few basic shapes together. Follow this tutorial and draw one like my sample, or design your own.
For some extra fun, add some seasonal things in the truck bed. Flowers, pumpkins, see what you can think up.
If you like this drawing project, there are 200 more like it in my "How to Draw" ebook found in my PDF Shop. Just click on the link or the photo to learn more.
MATERIALS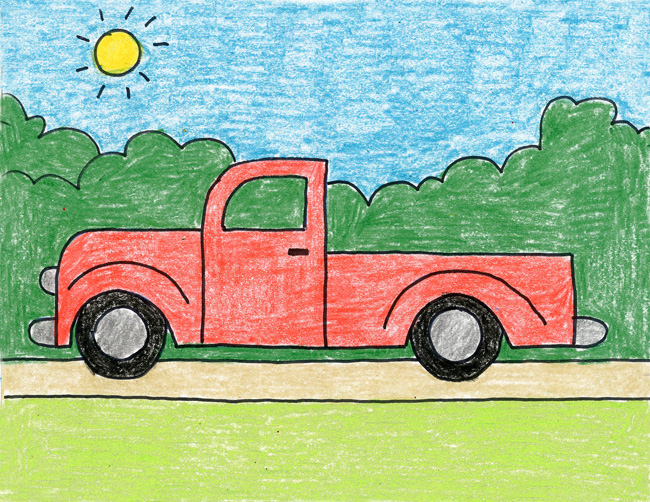 *The above product links are referrals. If you click through and take action, I'll be compensated a small amount, at no extra expense to you.
DIRECTIONS
PREP: Draw or print guidelines on the paper
1. Follow the tutorial to draw the truck.
2. Trace the truck with a black marker.
3. Color the pickup truck carefully with crayons.
Save
Save
Save
Art Projects for Kids
Average rating:
0 reviews