You can make a simple truck drawing by putting a few basic shapes together. Follow my tutorial and color a classic one like my sample, or design your own.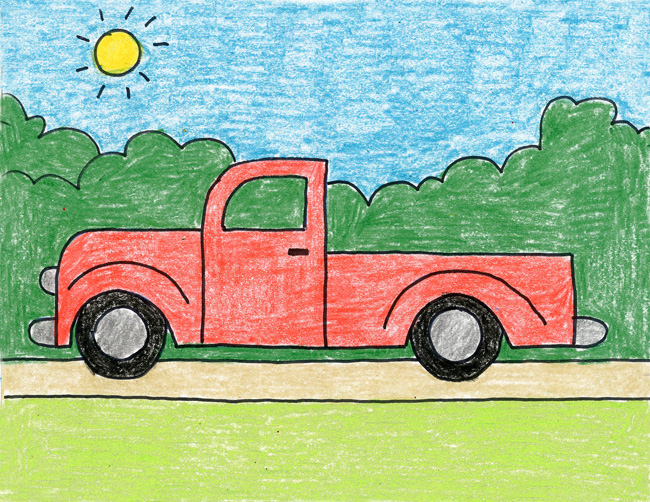 For some extra fun, add some seasonal things in the truck bed. Flowers, pumpkins, watermelons, see what you can think up.
Customizing your own paint job is another option. The world of automotive art is full of creative people who like to make their vehicles look like no one else's.
MATERIALS
Draw a Truck PDF Tutorial (see above)
Drawing paper
*The above product links are referrals. If you click through and take action, I'll be compensated a small amount, at no extra expense to you.
DIRECTIONS
Time needed: 1 hour.
How to Draw a Truck
Make guidelines. Draw a rectangle.

Add the cab.

Add the truck front.

Draw two half circles.

Add tire circles. Erase the inside.

Add car details as shown.

Add outside details. Draw a road.

Trace and color with a crayons.