Below you'll find an easy step-by-step tutorial for how to draw a Sea Shell and a Sea Shell Coloring Page. After you get the shapes in place, have fun with all the coloring possibilities!
When you can't draw from real life, try using this How to draw a Sea Shell tutorial to get some of the basic shapes in place. Once students learn about each one, they can repeat the process in different sizes and different places to get a really pretty page full of shells. For some extra fun, swirls and extra colors can be added to a few stones too. It all adds up to a fun summer drawing!
Join my Email List below to get this instant download!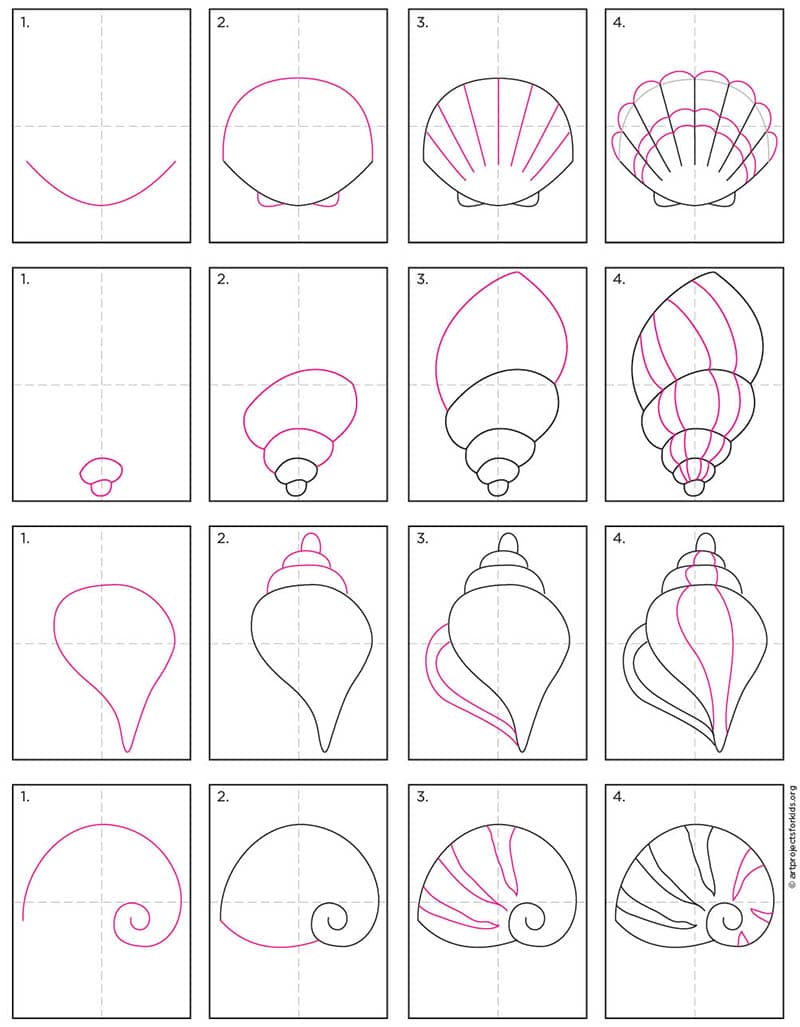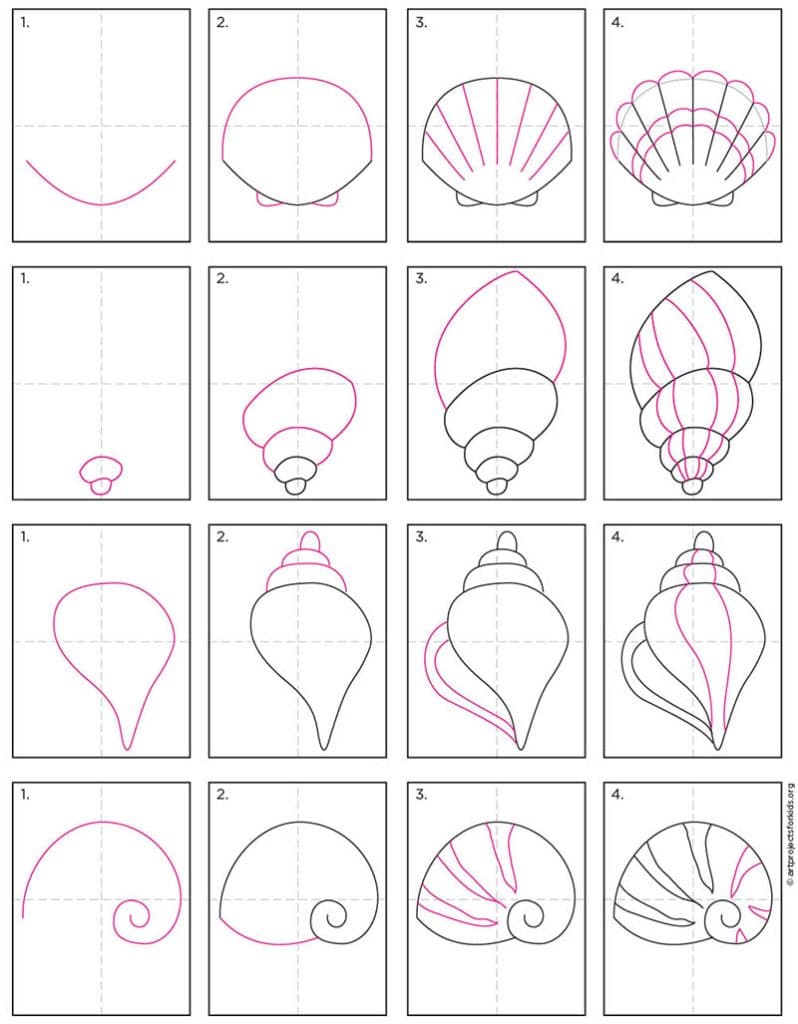 Sea Shell Coloring Page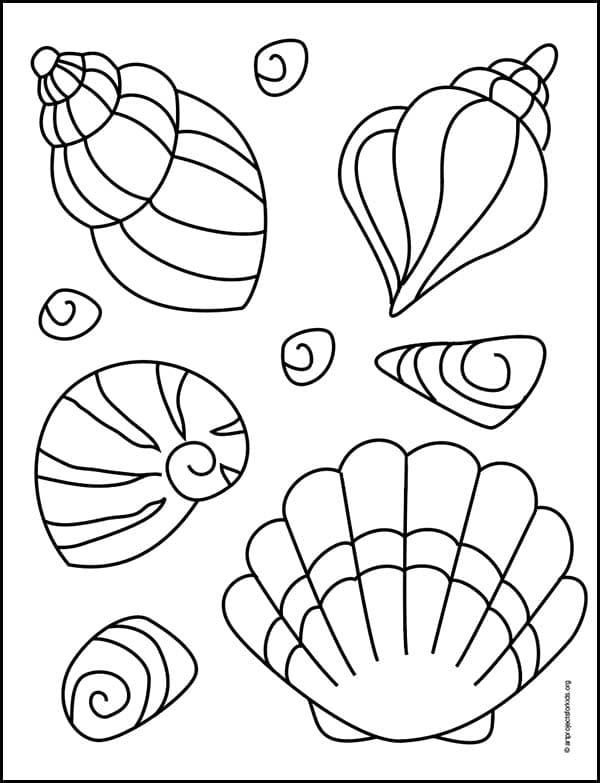 Sea Shell Tracing Page
Materials for Sea Shell Drawing
Drawing Paper. This is the good stuff you can buy in bulk for a good price.
Pencils. Don't waste your money on the cheapest brand. These make nice dark lines.
Black Marker. The perfect medium size tip marker for tracing.
Crayons. I like this non-toxic brand that is made from beeswax, not petroleum by-products.
Note: All of the above are Amazon affiliate links.
Step by Step Directions for Sea Shells
Time needed: 45 minutes.
How to Draw a Sea Shell

Save me to your Pinterest Page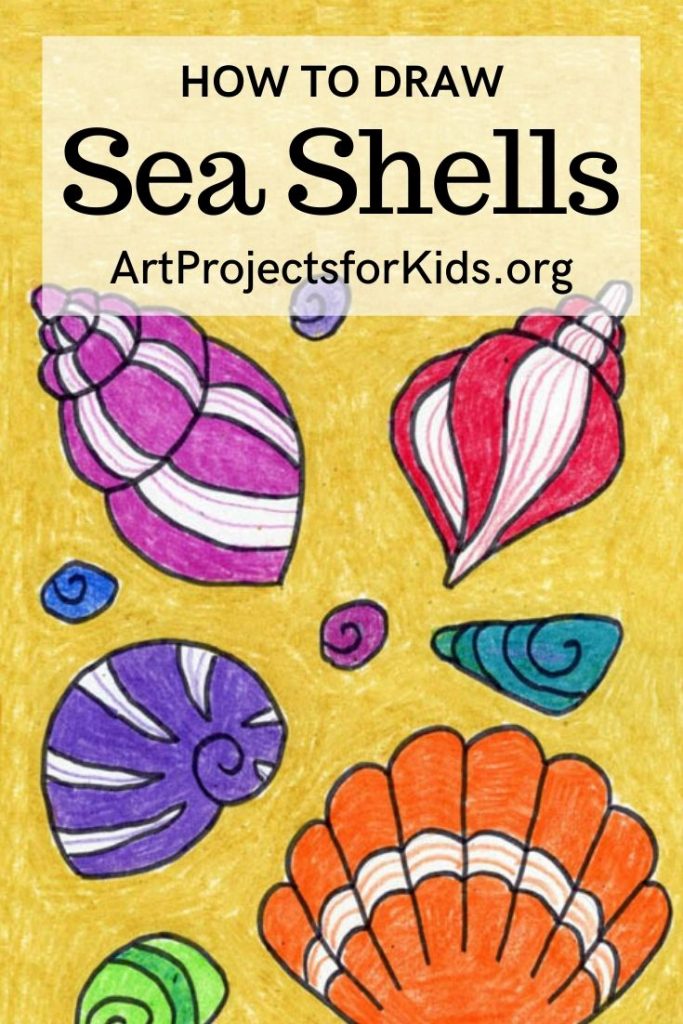 More Fun Summer Drawing Projects