Easy How to Draw the Hulk Tutorial and Hulk Coloring Page
Learn how to draw the Hulk with this easy step-by-step tutorial. Great muscle drawing practice, that's for sure!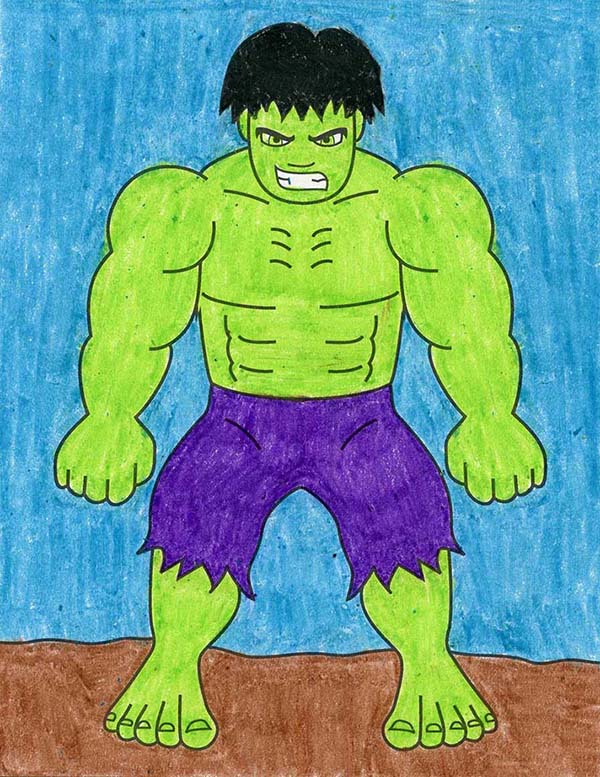 The Hulk is a fictional superhero appearing in publications by Marvel Comics. The character first appeared in the debut issue of The Incredible Hulk in May of 1962.
In his comic book appearances, the character is both the Hulk, a green-skinned, hulking and muscular humanoid possessing a vast degree of physical strength, and his alter ego Dr. Robert Bruce Banner, a physically weak, socially withdrawn, and emotionally reserved physicist. The two exist as independent personalities, and resent each other.
Thanks to some recent movies, the Hulk is more popular than ever. In addition to the pop culture appeal, drawing the Hulk state offers some really great body drawing practice too. Even over-the-top muscles need to be in proportion to each other to still look "real".
Save me to your Pinterest Board!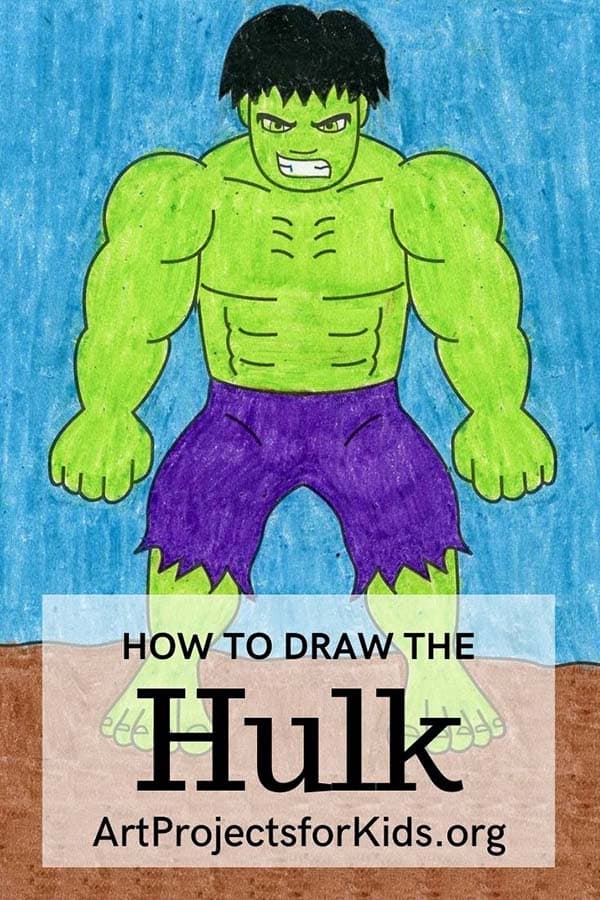 Use Button below to Download a PDF Tutorial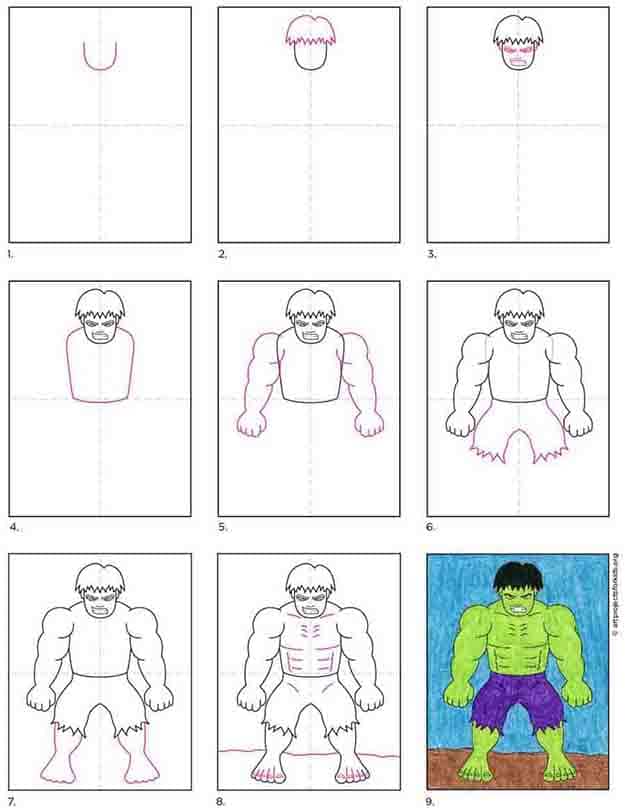 Hulk Coloring Page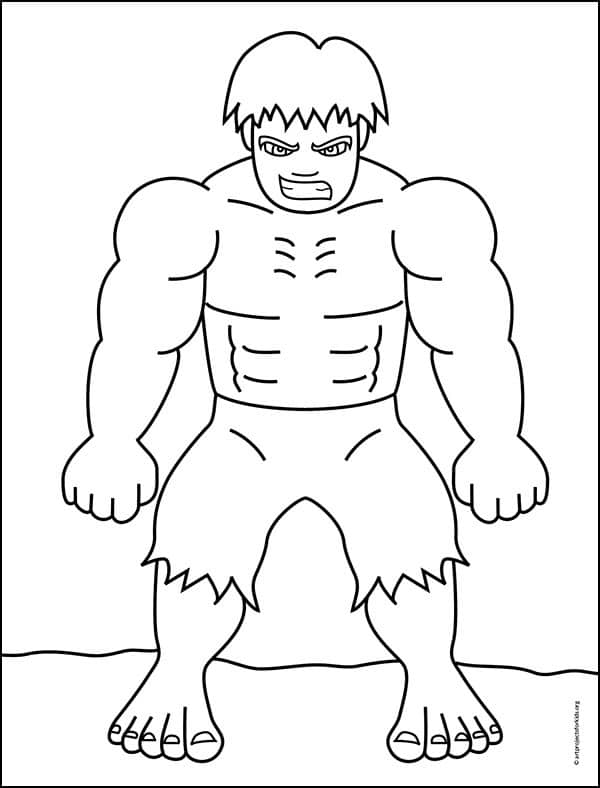 Materials for Hulk Project
Step by Step Directions for Hulk Project
Time needed: 35 minutes.
How to Draw the Hulk
Start the head with a U shape.

Add some scruffy hair.

Add ears, eyes and mouth.

Start the torso as shown.

Draw arms with lots of muscles.

Erase lines and draw the shorts.

Draw the two legs below.

Add the final details shown.

Trace with marker and color.
More Fun Character Projects