Easy How to Draw Mario Tutorial and Mario Coloring Page
Learning how to draw Mario is easy when you start with a step by step tutorial. He's the star of the popular Mario Bros. game series.
Drawing of Mario from Mario Bros.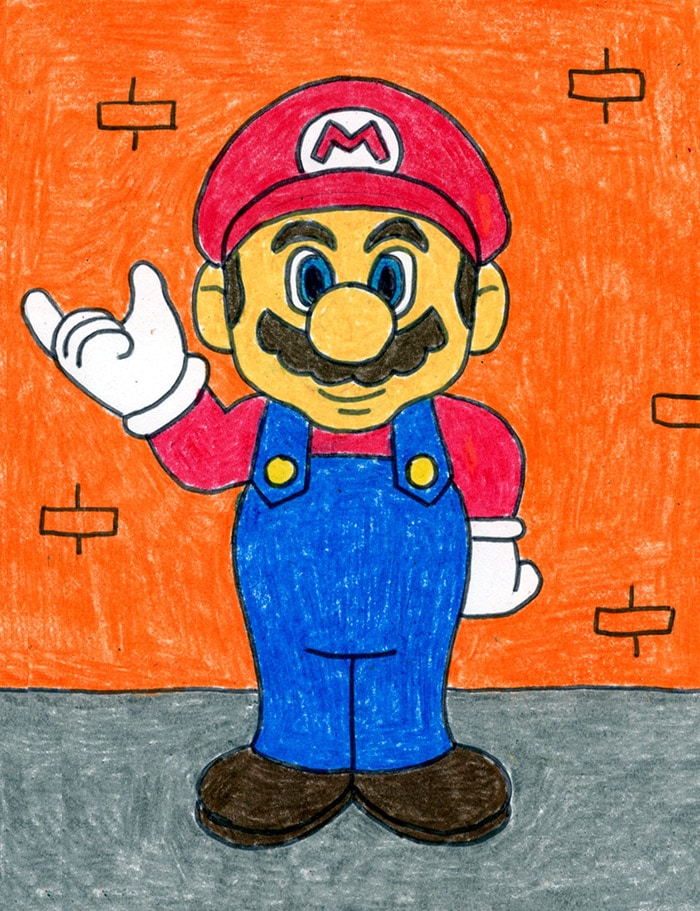 A recent request came in for more gaming character tutorials, and I am only too happy to oblige.
I recall that my son used to love playing games like Mario Bros. when he was in elementary school, and they were in fact the only drawing projects that would interest him at that time. He has subsequently gone on to pursue other interests (in college, mind you!) but if you asked him to draw something today, I think he would feel pretty confident in his ability to whip out a sketch for any particular need that he had.
That's what drawing practice can do for you, give you another skill that you can use when you need to convey something through pictures instead of words. And that can show up in anyone's life, at any particular time, so why not approach drawing as something to work on, instead of a mysterious talent that some have and some do not?
Use the Button below to Download a PDF Tutorial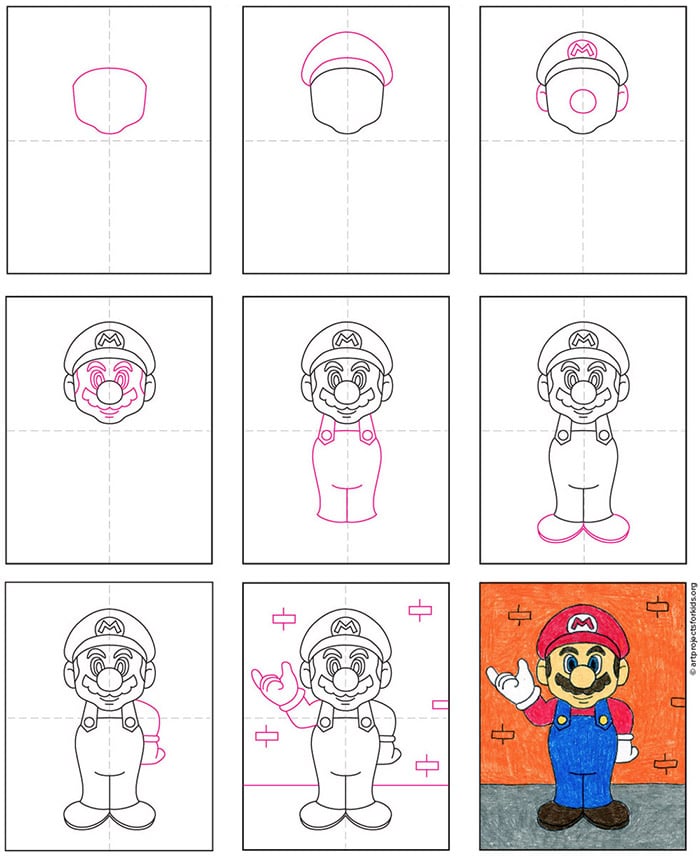 Mario Coloring Page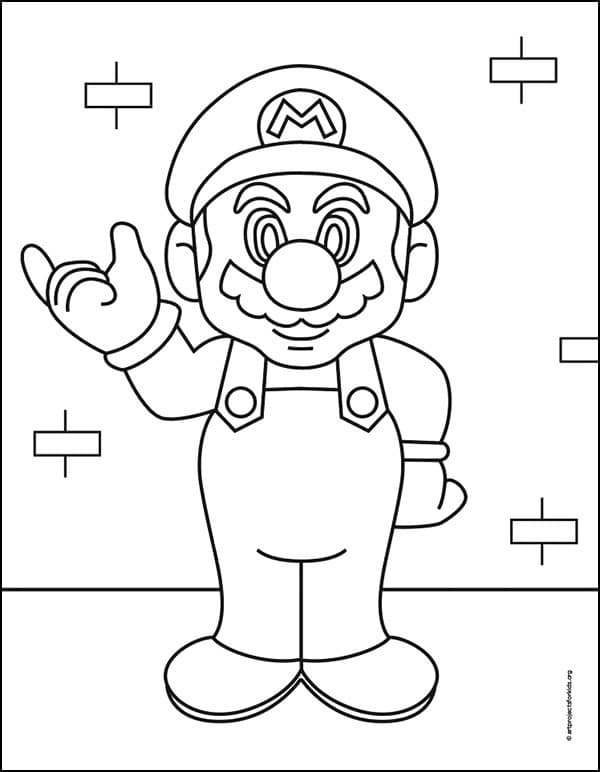 Mario Tracing Page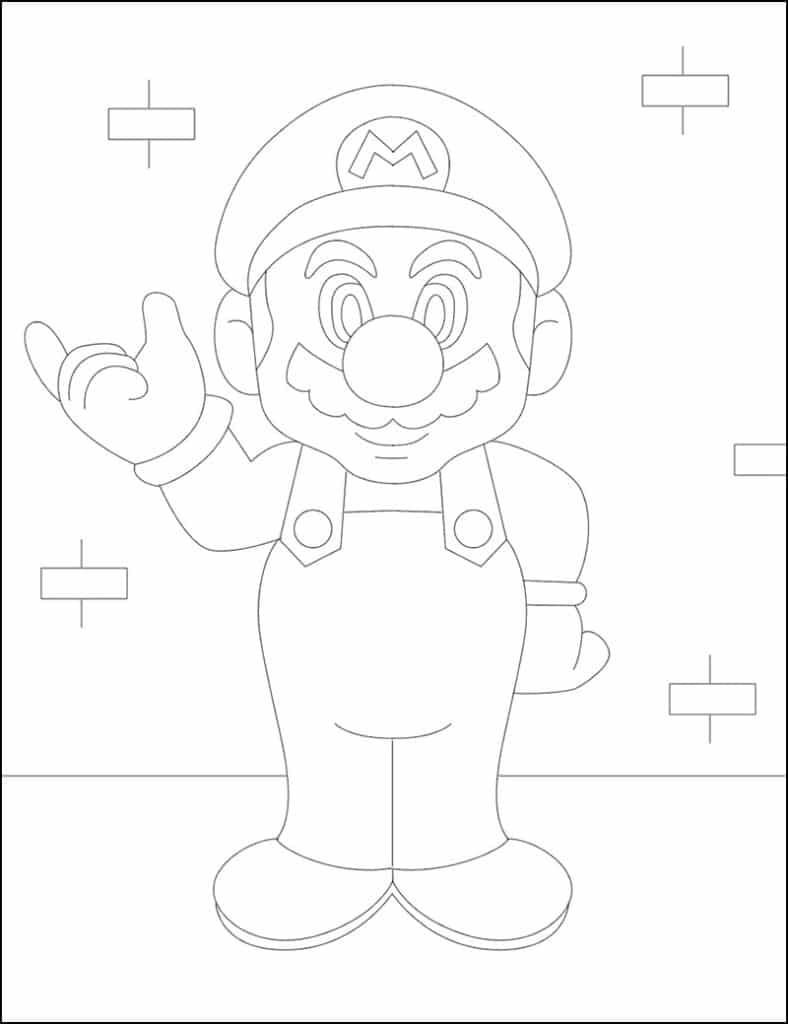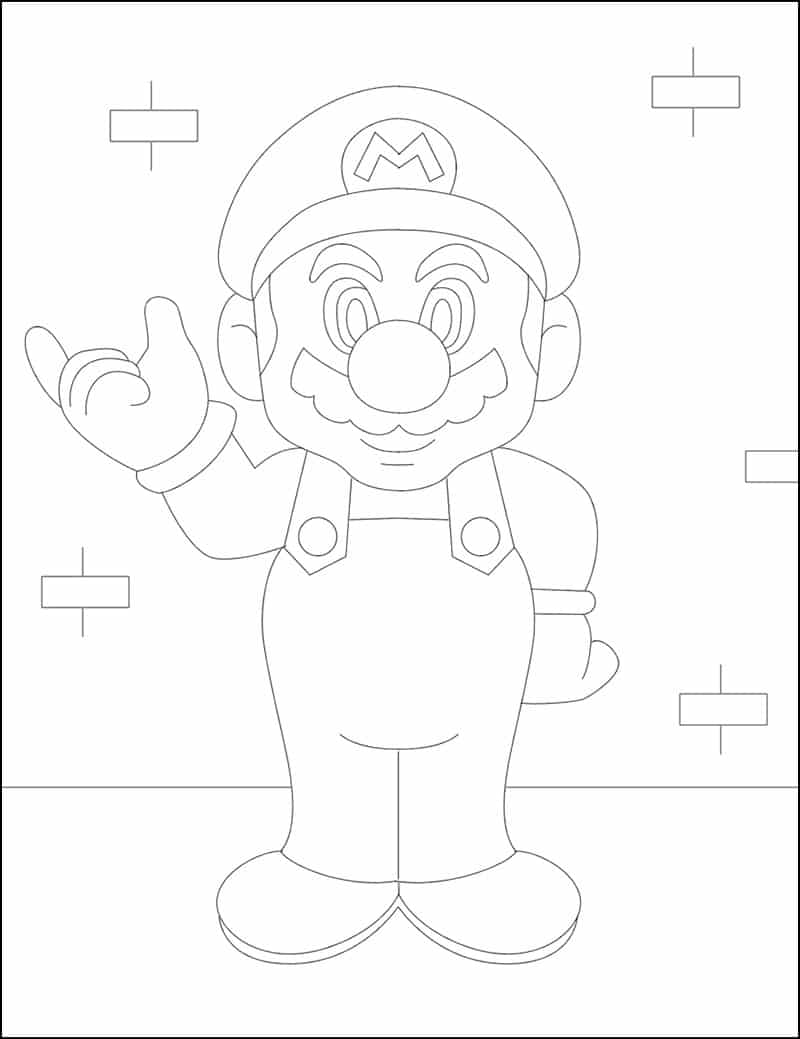 Materials for How to Draw Mario
Drawing Paper. This is the good stuff you can buy in bulk for a good price.
Pencils. I like how this brand always makes nice dark lines.
Black Marker. A permanent marker will give you a dark black color.
Note: All of the above are Amazon affiliate links.
Directions for How to Draw Mario
Time needed: 45 minutes.
How to Draw Mario Step by Step
Draw the head as shown.

Add a hat on top.

Draw the patch, nose and ears.

Fill in the face features as shown.

Draw the overalls below.

Add two large boots.

Draw one bent arm.

Add the other arm. Draw a background.

Trace with a marker and color.
Pin me to your Pinterest board
More fun popular characters to draw