Below you'll find an easy step-by-step tutorial for how to draw a Baby Bunny and a Baby Bunny Coloring Page. This sweet image works for all kinds of celebrations that are about the bond between a parent and a child.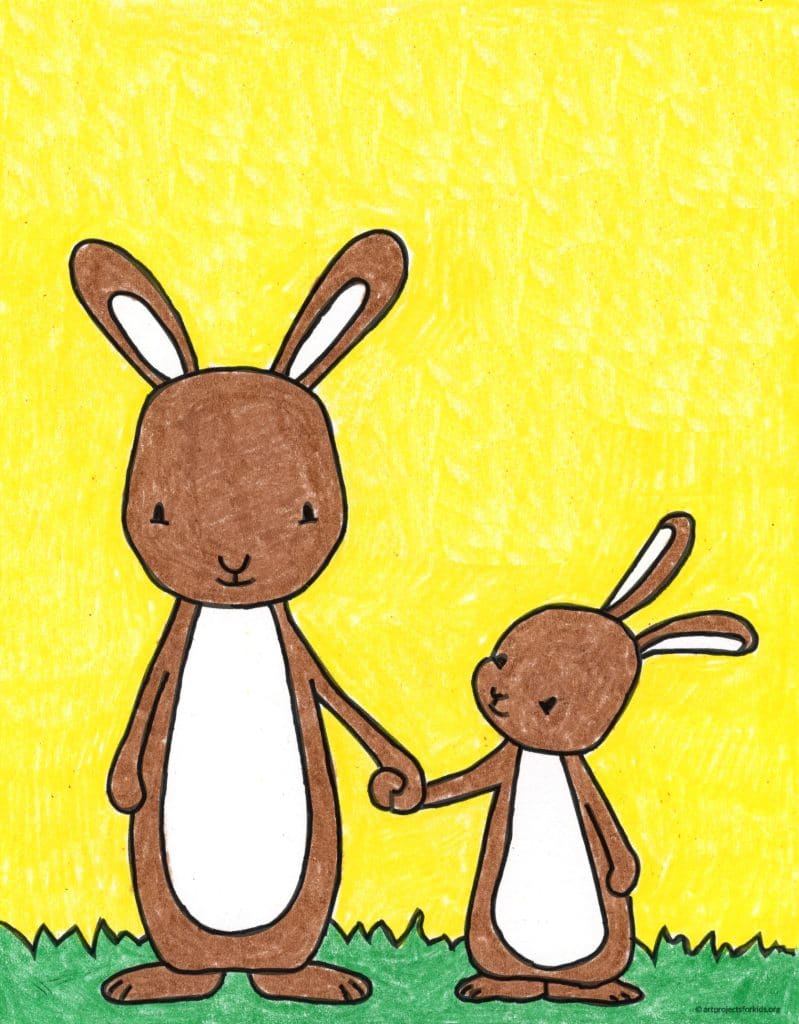 One way to include all the different parent relationships that might show up in any given classroom, is to swap people out for one of the sweetest animals around — bunnies. They not only make an adorable drawing, they can be stand in for a mother or a father, a grandparent, or any other adult that might currently be caring for the child. It's an easy way for every student to feel included, so they can spend all their energy just on making the very best drawing possible.
Use the Button below to Download a PDF Tutorial
Baby Bunny Coloring Page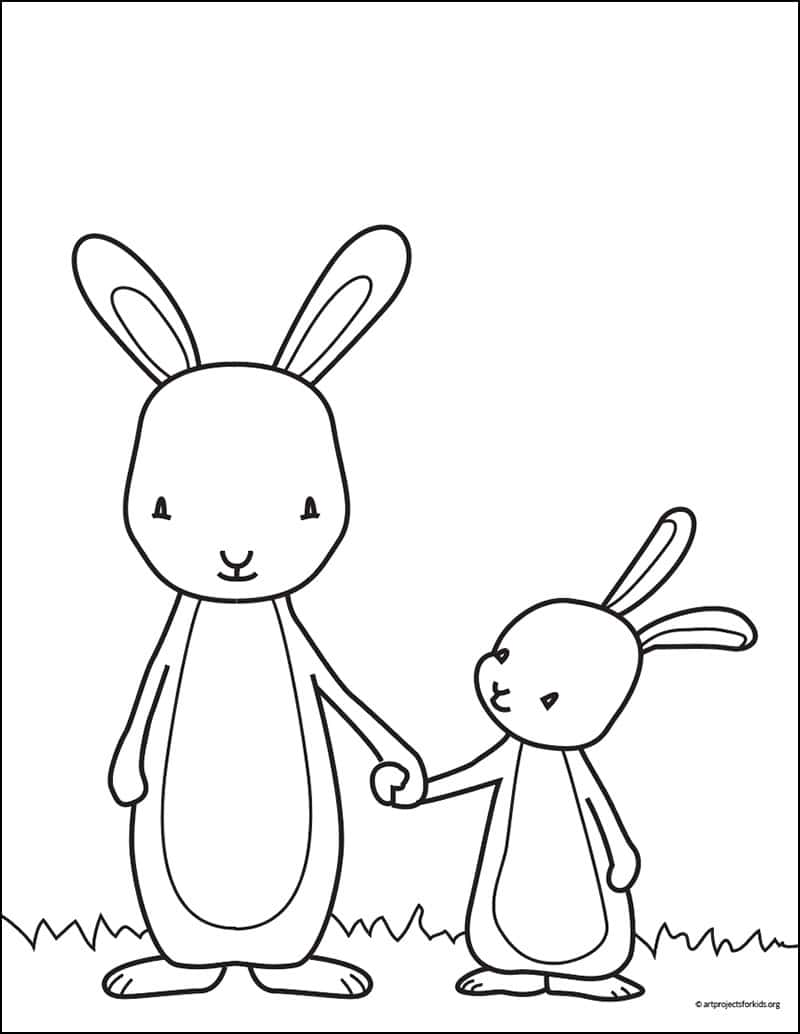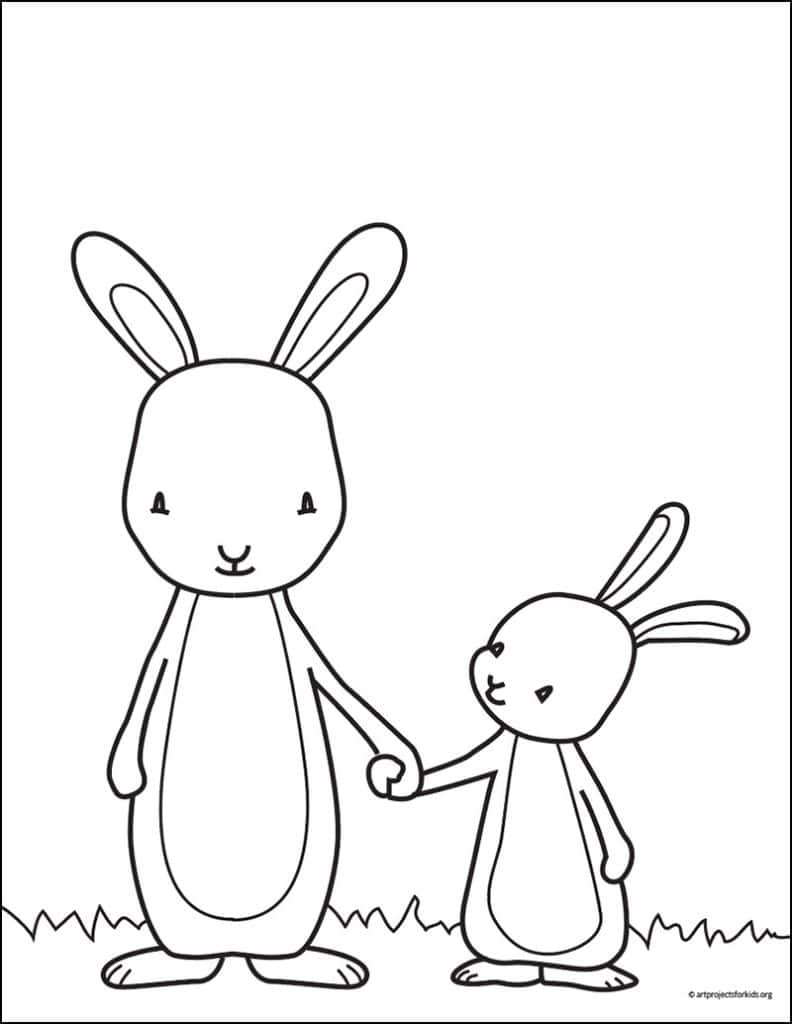 Baby Bunny Tracing Page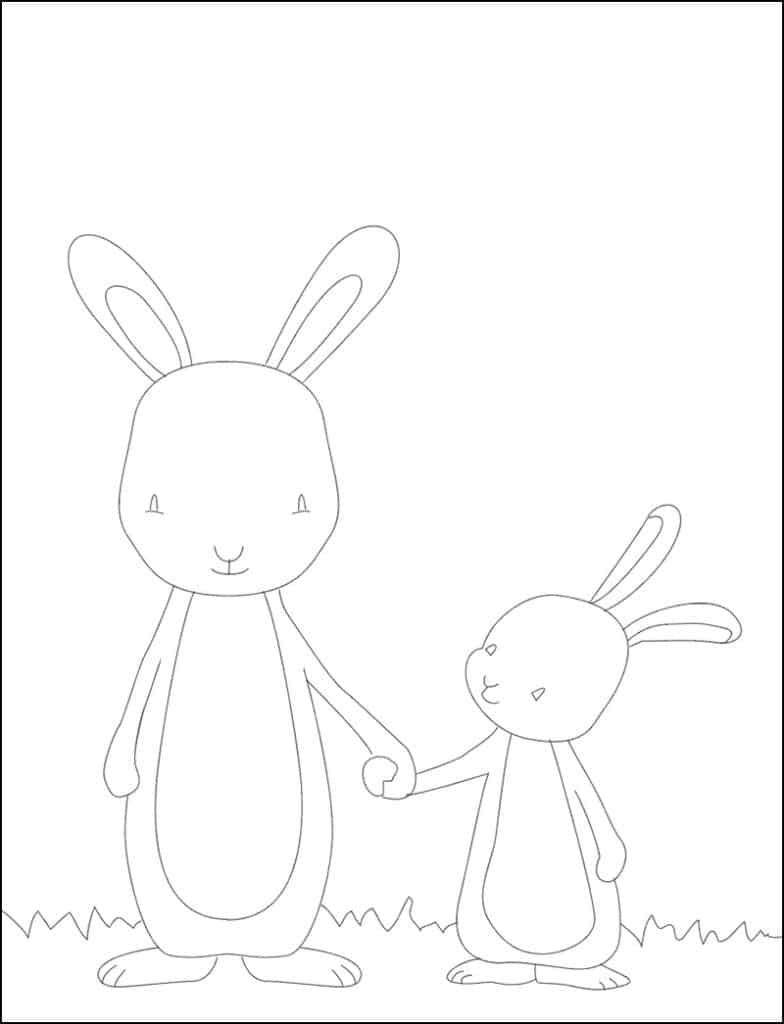 Baby Bunny for Mother's Day to Trace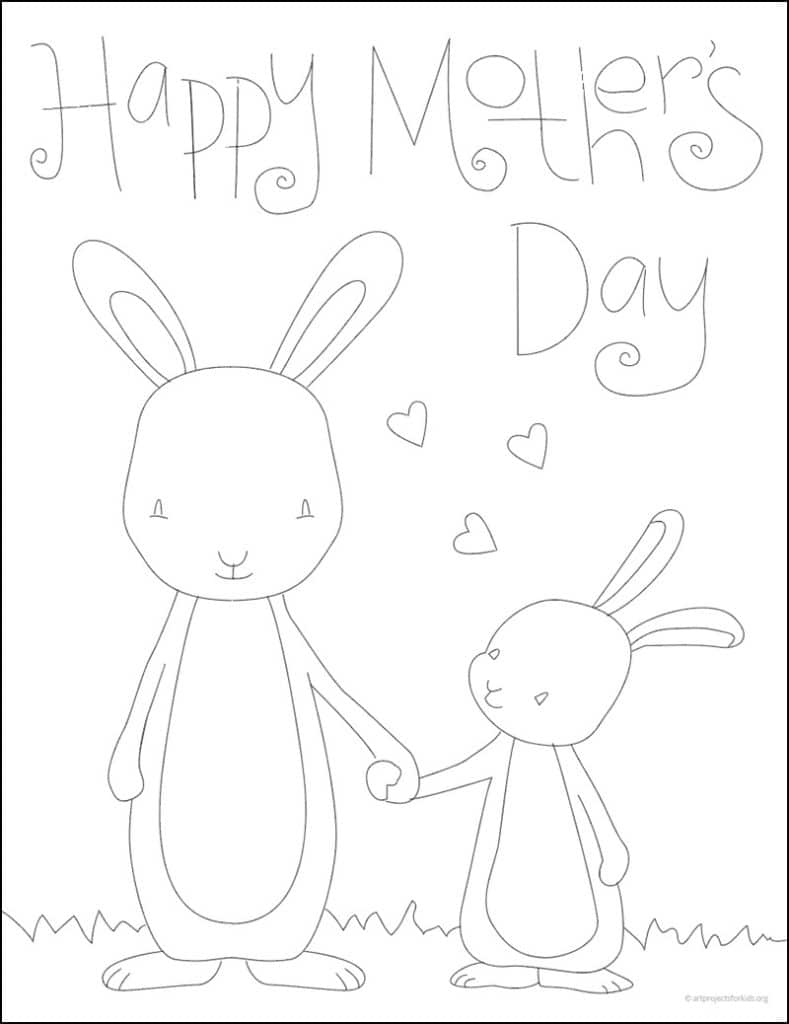 Materials to draw a Baby Bunny
Drawing Paper. This is the good stuff you can buy in bulk for a good price.
Pencils. Don't waste your money on the cheapest brand. These make nice dark lines.
Black Marker. The perfect medium size tip marker for tracing.
Crayons. I like this non-toxic brand that is made from beeswax, not petroleum by-products.
Note: All of the above are Amazon affiliate links.
Step by Step Directions for a Baby Bunny Drawing
Time needed: 45 minutes.
How to Draw a Bunny and Baby
Draw the adult bunny head.

Add the body and open hand.

Draw the ears and feet.

Add the baby arm.

Draw the attached baby body.

Draw the baby bunny head, slightly tilted.

Add the baby bunny ears.

Add the baby bunny feet and grass line.

Trace with a marker and color.
More Bunny Drawing Projects